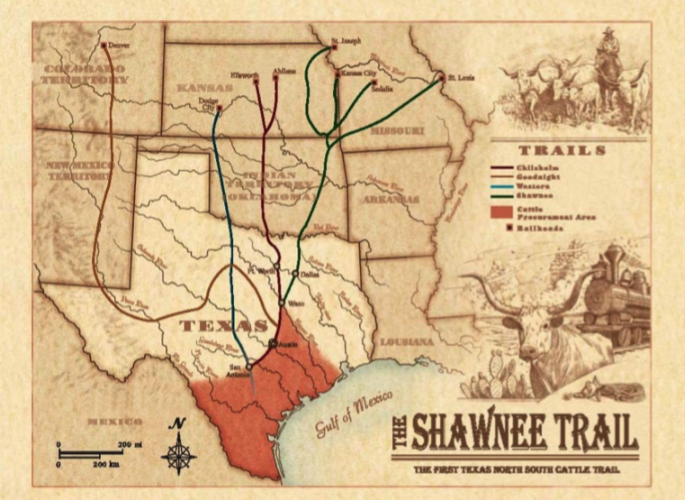 Shawnee Trail Regional Conference on American Politics & Constitutionalism
Proposal Deadline: January 12, 2018
The Kinder Institute on Constitutional Democracy and the Center for Government and the Individual at University of Colorado-Colorado Springs are pleased to announce that submissions are now open for the Fourth Annual Shawnee Trail Regional Conference on American Politics and Constitutionalism. Designed to foster intellectual connections between institutions located along the former Shawnee Cattle Trail, the yearly conference provides scholars working on topics related to American constitutionalism and American political thought and development with an opportunity to exchange ideas with colleagues in a serious but convivial setting.
Rotating between Columbia, MO, and other locations around the region, the 2018 Shawnee Trail Conference will be held on April 20, 2018, at the Antlers Hotel in Colorado Springs. Details about attending, including instructions for submitting a proposal to present at this year's conference, can be found in the Call-for-Submissions below.
As noted in the link above, proposals must be submitted by January 12, 2018, and select papers presented at the conference will be considered for inclusion in an edited volume surrounding the theme, "The American Contribution to Citizenship and Constitutionalism."
Any questions regarding the conference can be directed to University of Colorado-Colorado Springs Assistant Professor of Political Science Steven Pittz, spittz@uccs.edu, or Kinder Institute Director Justin Dyer, DyerJB@missouri.edu.
A list of papers presented at the 2017 Shawnee Trail Conference in Austin, TX, can be found here, in the Summer 2017 edition of the Kinder Institute's quarterly newsletter, The Columns.