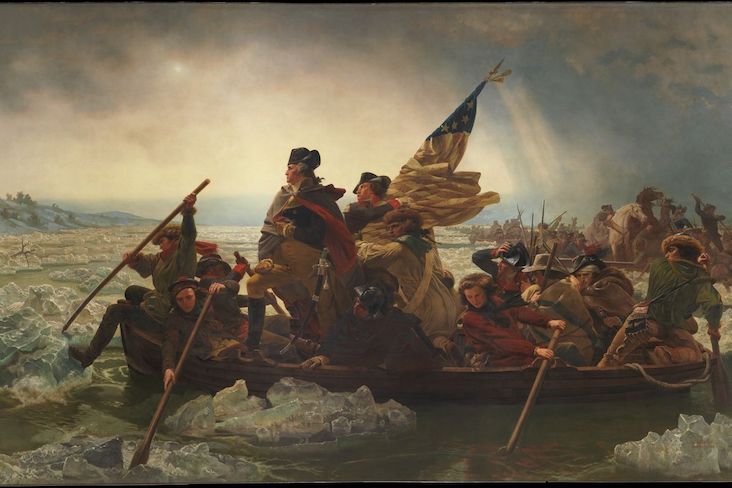 2019 Missouri Summer Teachers Agency
Revolutions: June 11-13, 2019
Back for its fourth year, the Missouri Summer Teachers Academy (MSTA) will take place June 11-13, 2019, in Columbia. Co-sponsored by the Missouri Humanities Council and the Kinder Institute on Constitutional Democracy, the MSTA brings high school social studies teachers from across the state to the Mizzou campus for three days of thematically-organized seminars led by MU faculty in History, Political Science, Law, and Education, as well as by other scholars from around the region. Past versions of the Teachers Academy have explored the themes of "Majority Rule, Minority Rights" (2016) and "Missouri History: Struggle for Statehood" (2018), and this year we will tackle the theme of "Revolutions."
As the above image suggests, time will certainly be spent at this year's Teachers Academy considering the origins and events of the American Revolution. But this will hardly be the lone revolution, or lone form of revolution, that will be explored. Attention will be paid, for example, to some of the other political revolutions—in Haiti or France—that occurred during the eighteenth century. Other seminars might focus on revolutionary inventions, ideas, or pedagogies, or to the very concept of 'revolution' itself.
To apply, teachers need only send an email to Kinder Institute Communications Associate and MSTA organizer Thomas Kane, KaneTC@missouri.edu, that includes: the name of the school at which you teach; grade levels and courses taught; and a brief statement about why you're interested in attending this year's Missouri Summer Teachers Academy. Applications will officially open on February 20, 2019, and we will accept applications until all seats at the Academy, space at which is limited, are filled. Teachers will be notified of their application status no later than April 1, 2019.
In addition to self-nominations, we accept nominations of teachers from high school principals and vice principals, department heads, and district social studies coordinators, as well as from Missouri state legislators.
Thanks to a generous grant from the Missouri Humanities Council, teachers' participation in the Academy is fully subsidized, with the MHC providing: housing for the duration of the conference; breakfast, lunch, and dinner each day; and a small stipend to offset travel costs and other incidentals.