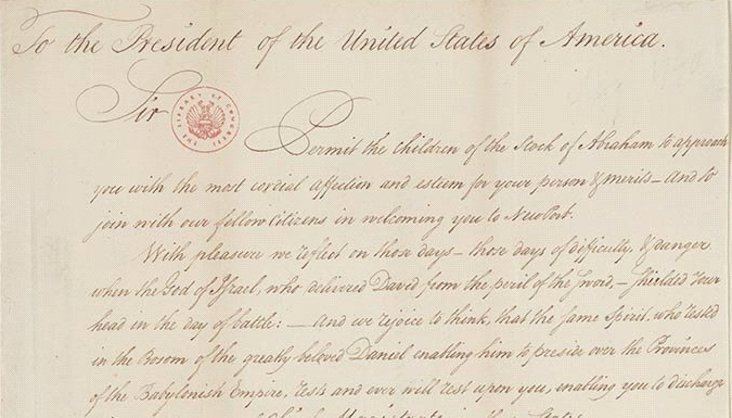 The Constitutional Roots of American Global Leadership on Religious Freedom
Spring 2019 Colloquium Series
For the final February 2019 colloquium, University of Oklahoma David Ross Boyd Professor of Political Science Allen Hertzke will explore the constitutional roots of the United States' status as a global leader in upholding religious freedom and the pressing, present need to revitalize them (see abstract below). Free and open to the public, Prof. Hertzke's talk will be held on February 22 at 3:30pm in Jesse Hall 410.
Abstract
When the United States emerged as a world power after World War II, it led the way in enshrining religious freedom as a universal right in international law and remains a global leader in upholding it. This leadership is rooted in the American constitutional heritage, which shaped a culture of religious vitality and tolerance. That heritage is fraying, as both government restrictions on religion and social hostilities are rising in the United States, according to Pew research. Sustaining American global leadership, it would seem, depends on renewing that heritage at home. Can the epidemic of religious persecution and turmoil afflicting the world today help inspire that renewal?

Allen Hertzke is David Ross Boyd Professor of Political Science at University of Oklahoma and Faculty Fellow in Religious Freedom for OU's Institute for the American Constitutional Heritage. He is the author of Freeing God's Children: The Unlikely Alliance for Global Human Rights and Echoes of Discontent, among many other books, and most recently the co-editor of Cambridge University Press' two-volume Christianity and Freedom project. He also serves as Associate Scholar of Georgetown's Religious Freedom Project, Distinguished Senior Fellow for Baylor University's Institute for Studies of Religion, and as an editorial board member for the Oxford Journal of Law and Religion and The Review of Faith & International Affairs. He received his M.S. from Cornell University and his Ph.D. from University of Wisconsin, and from 2008-2010, was lead consultant for the John Templeton Foundation's efforts to develop strategic recommendations for advancing religious freedom around the globe.