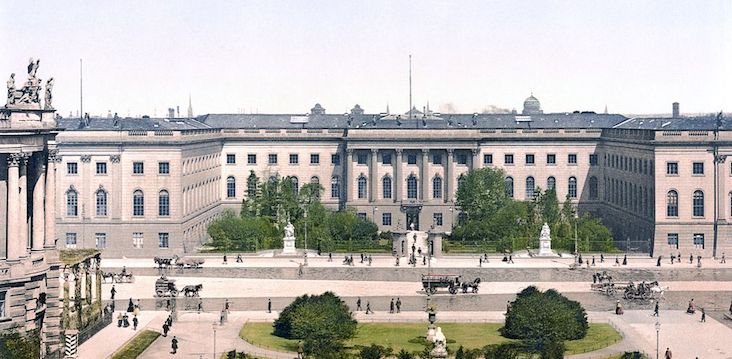 Americans and the German University System in the 19th Century
A Celebration of Retiring MU Curators' Distinguished Professor Jonathan Sperber
In the second half of the nineteenth century, new American universities were created—and existing American universities reshaped—along German lines. As part of a September 6 celebration of retiring MU Curators' Distinguished Professor of History Jonathan Sperber, Vanderbilt University Distinguished Chair and Professor of History David Blackbourn will give a keynote lecture that examines why such shaping and reshaping took place and what the results of it were. Prof. Blackbourn's talk will begin at 3:30pm in Jesse Hall 410 and will be preceded by a roundtable discussion chaired by Professor of History Linda Reeder.
For more details about the roundtable, space at which is limited, email Prof. Reeder at ReederLS@missouri.edu.

David Blackbourn is Cornelius Vanderbilt Distinguished Chair and Professor of History at Vanderbilt University. A Fellow of the American Academy of Arts and Sciences and the British Academy, he is the author of Class, Religion and Local Politics in Wilhelmine Germany (1980), The Peculiarities of German History, with Geoff Eley, (1984), Populists and Patricians (1987), Marpingen (1993), The Long Nineteenth Century: A History of Germany, 1780-1918 (1997), The Conquest of Nature (2006), and Landschaften der deutschen Geschichte (2016). He is currently completing a book called Germany in the World, 1500-2000.