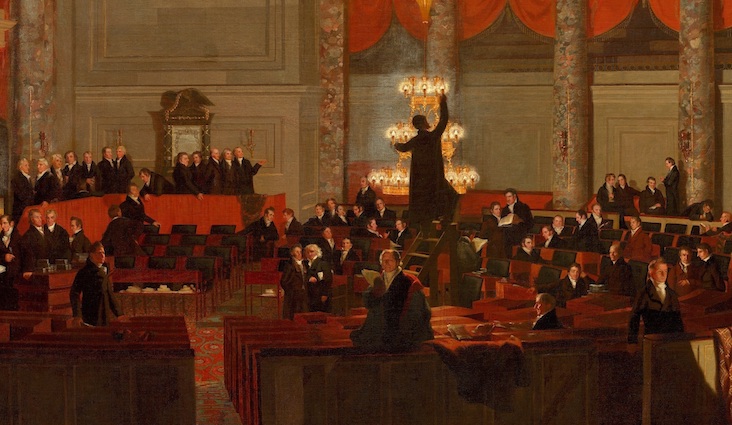 A Fire Bell in the Past
February 2019 Conference on the Missouri Crisis of 1818-1821
On February 15-16, 2019, as near as possible to the 200th anniversary of the Tallmadge Amendment that tried to ban slavery in Missouri, the University of Missouri's Kinder Institute on Constitutional Democracy, a partner in the Missouri Bicentennial Alliance, will convene the first-ever national conference reassessing the Missouri Crisis. The best papers presented at the conference will be selected for development into chapters of a multi-authored book to be published in conjunction with the bicentennial commemorations in 2021. While the Missouri Crisis shows up in nearly every American history textbook, it has rarely received its due as the multi-faceted, watershed event it was, or been fully analyzed in light of modern historical scholarship. Missouri's bicentennial seems the right occasion to fill this gap.
The link below contains all information concerning proposing a paper for the conference, and we will post a full roster of participants once the August 15 deadline has passed and presenters are selected.
Please send general queries and proposal materials to Kinder Institute Communications Associate Thomas Kane, KaneTC@missouri.edu, and questions about potential paper topics to Kinder Institute Associate Director and Conference convener, Prof. Jeff Pasley, PasleyJ@Missouri.edu.