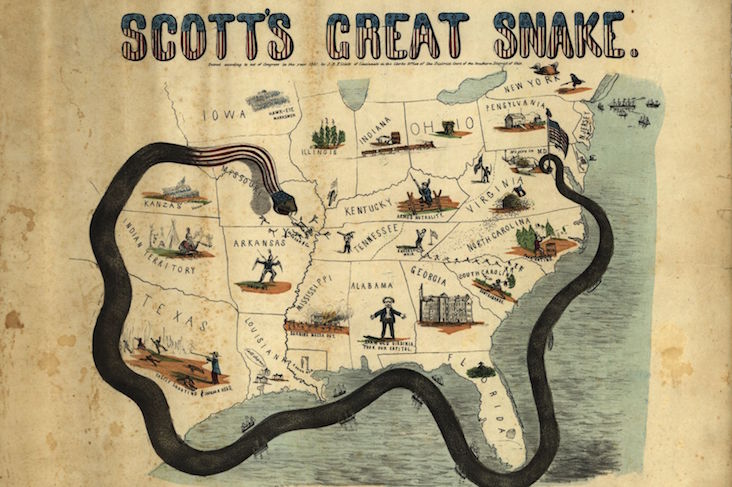 The American Civil War as a Conservative Revolution
Fall 2017 Friday History Colloquium Series
For our final Friday History Colloquium Series event of the Fall 2017 semester, University College London Professor of History Adam I.P. Smith will shed new light on our understanding of Civil War era Northern politics in a talk entitled, "The American Civil War as a Conservative Revolution" (see abstract below). The talk, which is free and open to the public, will be held at on December 1 at 3:30 PM in Jesse Hall 410, and will be followed by our annual end-of-semester, holiday reception.
Abstract
The language of conservatism was peculiarly, and revealingly, prominent and telling in Northern politics during the Civil War era. This paper will explore the everyday conservativism that characterized the majority of Northern voters and which underpinned that political language. I will argue that the Northern path to war and emancipation was paved by conservative intent, even if — in the end — by radical means.

A historian at University College London (UCL), Adam I.P. Smith received a B.A. from Oxford, an M.A. from Sheffield, and a Ph.D. from Cambridge. A specialist in nineteenth-century U.S. history, he is the author of The Stormy Present: Conservatism and the Problem of Slavery in Northern Politics, 1846-1865 (forthcoming, University of North Carolina Press); The American Civil War (Palgrave, 2007); and No Party Now: Politics in the Civil War North (Oxford University Press, 2006). A regular BBC radio programme presenter—for past broadcasts, click here—Prof. Smith previously served as a junior research fellow at Sidney Sussex College (Cambridge), a Visiting Fellow at Harvard, a lecturer in American history at Queen Mary, University of London, and a Visiting Professor at University of Pennsylvania, and he also held the position of Honorary Secretary of the Royal Historical Society from 2011-2016.