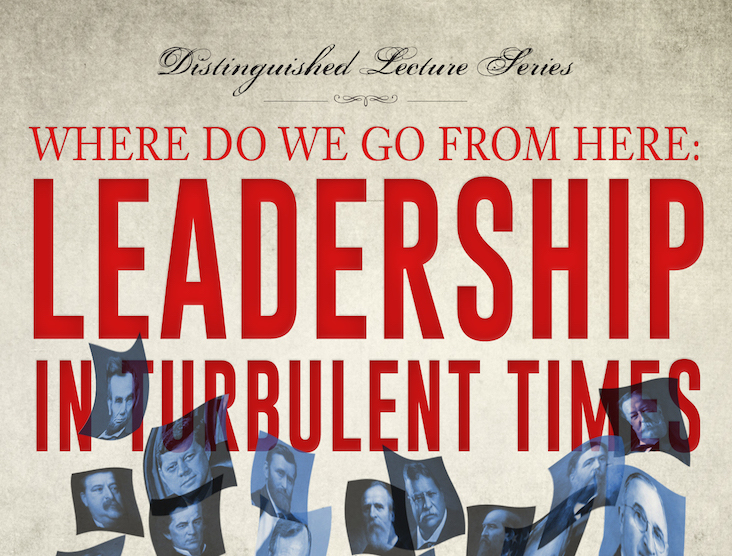 Where Do We Go From Here: Leadership in Turbulent Times
Kinder Institute Distinguished Lecture with Doris Kearns Goodwin
For the Kinder Institute's biennial Distinguished Lecture, world-renowned presidential historian Doris Kearns Goodwin will reflect on more than 150 years of U.S. history to put into context our most recent unprecedented presidency—a fast-paced, unpredictable, and at times impulsive Administration. By sharing her deep understanding of the ambition, resolution, and resilience of some of our nation's most revered presidents, Goodwin will explain how past setbacks and triumphs shed light on the cultural, economic, and political transformations that define today's turbulent times. With a goal of educating and entertaining the audience, Goodwin will also bring to life some of our most successful presidents to provide insight for today's leaders, and to demonstrate that however fractured our modern political culture has become, our democracy is also resilient and has survived—even thrived—through more troubling times in the past.
Free and open to the public, the Distinguished Lecture will be held on November 6, 2017, at 7:00 PM in Jesse Auditorium on the University of Missouri campus.
Seating will begin for people with tickets at 6:00pm. Tickets are not required, but they do guarantee your spot until 6:45pm, when the doors will be opened to the general public. Tickets are also available at the Missouri Theatre box office, the MSA/GPC box office in the MU Student Center, or at the Kinder Institute main offices in Jesse Hall 409. If you reserve a ticket through the Eventbrite link above, you do not also need to pick up a paper ticket for the lecture.