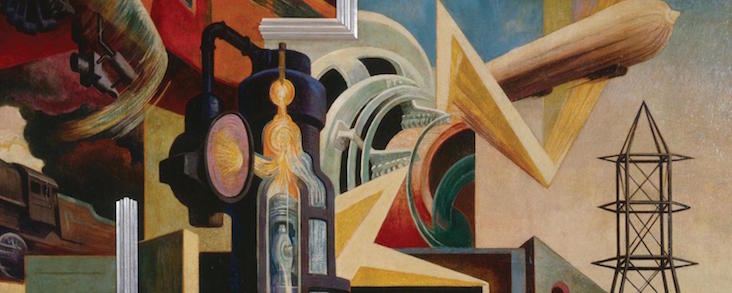 A Checklist of Fall 2017 Undergraduate Programs
From Mark Twain Hall to Corpus Christi College
It's not too early (or too late) to start thinking about the Fall 2017 semester, and with that in mind, we wanted to feature a few different ways that incoming freshman and returning MU undergrads can engage with the Kinder Institute once campus starts filling back up in August.
Constitutionalism and Democracy Honors College Course Series: Consisting of four courses that trace the historical, political, and intellectual development of the United States from before the American Revolution through the aftermath of the War of 1812, our Constitutionalism and Democracy series with the MU Honors College is a prefect way for students to broaden their knowledge of the ideas and events that were central to the nation's founding and which, to this day, continue to shape democratic politics, culture, and society in the United States. There are still seats open in both of the series courses that will be taught during the Fall 2017 semester.
To find out more about the Constitutionalism and Democracy series, feel free to visit the program page on the Kinder Institute website, located here.
Constitutional Democracy Freshman Interest Group: One of the many great innovations of the MU Honors College, Freshman Interest Groups (FIGs) provide incoming students with an opportunity to begin forming a vibrant intellectual community immediately upon arriving on campus, by spending the fall semester studying alongside and living in the dorms with up to twenty peers. There are still a handful of spots available in the Constitutional Democracy FIG associated with our honors series, which will engage students in an interdisciplinary examination of and dialogue about the development of constitutional democracy in the U.S. and its contribution to contemporary debates in history, law, politics, and governance. In addition to a one-credit hour freshman seminar, which will be led by Course Series Coordinator Dr. Carli Conklin and Kinder Institute undergraduate programming veteran Tricia Swartz, students who sign up for the FIG will be enrolled in the following three courses during the fall semester: POL SC 2450: Intellectual World of the American Founders; GN HON 2111: Ancient World, and PHIL 1000: General Introduction to Philosophy.
For more information about the FIG, contact Dr. Carli Conklin at ConklinC@missouri.edu
Minor and Certificate in American Constitutional Democracy: Open to students of any major, our interdisciplinary Minor and Certificate programs are designed to provide undergrads with a variety of different paths for studying the philosophical foundations, historical development, and contemporary practice of constitutional democracy in the U.S. and around the globe. A list of Fall 2017 courses that apply to the ACD Minor and Certificate can be found here and a list of all courses associated with the programs can be found here.
Global History at Oxford: Though technically not happening until the Spring 2018 semester, the deadline to apply for Kinder Institute Chair in Constitutional Democracy and Professor of History Jay Sexton's "Global History at Oxford" study abroad course is November 1, 2017. The first program of its kind at MU, participants in the course will spend a week during March immersed in the intellectual, pedagogic, and social life of Corpus Christi College at the University of Oxford, an international leader in cutting-edge scholarship on global-transnational history. Application details can be found here, and interested students should feel free to contact Prof. Sexton (SextonJ@missouri.edu) for more information.