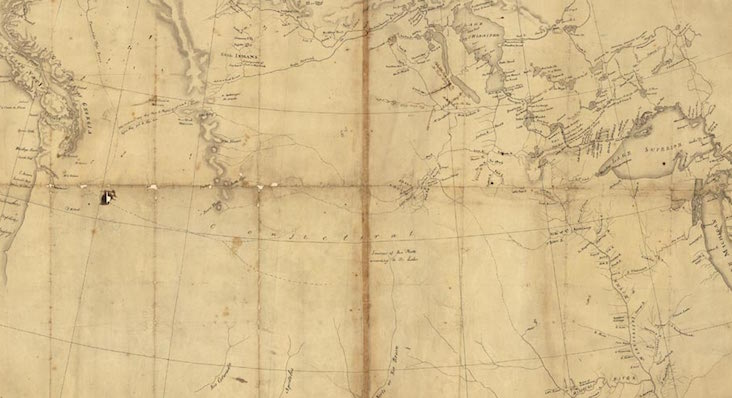 The Louisiana and Missouri Constitutions
Kinder Institute 2017 Constitution Week Lecture Series
To kick off our Constitution Week festivities, Texas Christian University Professor of History and Director of the Center for Texas Studies Gene Smith will give a talk examining the questions raised and problems exposed by the United States' post-Louisiana Purchase incorporation of Missouri and Louisiana (see abstract below). Co-sponsored in partnership with the Missouri Humanities Council, the lecture will be held September 21 at 5:30 PM in Mumford Hall 133.
Also on the docket for Constitution Week, Boston College Founders Professor of Law Mary Sarah Bilder will give a September 22 talk on her recent research into Madison's Notes on the 1787 Constitutional Convention at 3:30 PM in Jesse Hall 410.
Abstract
The Louisiana Purchase supposedly fulfilled Thomas Jefferson's territorial dreams for an Empire of Liberty. Yet the acquisition did not solve the problems of how to incorporate the first two states from the Louisiana Purchase—Louisiana and Missouri—into the Union. Each territory faced distinctly different circumstances as they drafted constitutions and petitioned for statehood. But how similar were these circumstances?
Gene Smith received his B.A., M.A., and Ph.D. in History at Auburn University, and he currently serves as Professor of History and Director of the Center for Texas Studies at Texas Christian University. Specializing in early American, maritime, and American naval history, Prof. Smith is the author of numerous books, most recently From Colonies to Countries in the North Caribbean: Military Engineers in the Development of Cities and Territories (Cambridge Scholars, 2016), The Slaves' Gamble: Choosing Sides in the War of 1812 (Palgrave Macmillian, 2013), and Nexus of Empire: Negotiating Loyalty and Identity in the Revolutionary Borderlands, 1760s-1820s (University Press of Florida, 2010). He has received fellowships from the Henry E. Huntington Library, the Virginia Historical Society, the U.S. Department of the Navy, the U.S. Military Academy at West Point, and the NEH, and he served as the 2013-2014 "Class of 1957 Distinguished Chair of Naval Heritage" at the United States Naval Academy. He is also co-editor of the Naval Institute Press' "New Perspective on Maritime History and Nautical Archaeology" book series and editor of University Press of Florida's series, "Contested Boundaries."