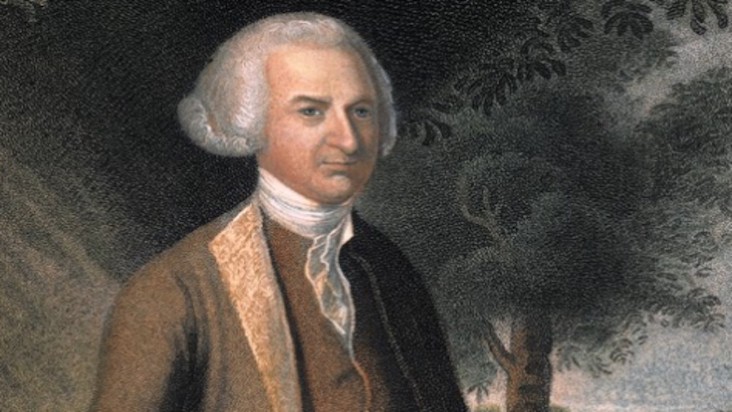 Human Rights at the American Founding
Fall 2018 Kinder Institute Colloquium Series, Constitution Week Edition
As the other bookend to Constitution Week festivities at the Kinder Institute, University of Kentucky Associate Professor of History Jane Calvert will give a talk on the John Dickinson's efforts to radically transform Founding-era conceptions of human rights (see abstract below). Free and open to the public, the talk will be held on September 21, at 3:30pm in Jesse Hall 410.
Constitution Week will begin with a September 17 lecture (5:30pm, Jesse Hall 410) by University of Texas Professor of Government Gary Jacobsohn on "Constitutional Principles and America's Original Sin."
Abstract
The concept of rights is the foundational ideal of American society. But what did rights mean during the Founding Era? We struggle with the idea that the Founders who proclaimed "all men are created equal" and enumerated our rights to "life, liberty, and the pursuit of happiness" held men of other races in bondage, did not allow men without property or with the wrong religion to vote or hold office, and did not consider women to be persons with full legal standing. On the other hand, one leading Founder, John Dickinson, had a different and more forward-looking conception of rights. This talk will explore the various and conflicting notions of rights at the birth of our nation with a focus on Dickinson, who put forth radical ideas of rights for subordinated peoples.

Jane Calvert received her B.A. from Earlham College and her M.A. and Ph.D. in History from University of Chicago, and she currently serves as Associate Professor of History at University of Kentucky and Director/Editor of the John Dickinson Writings Project (JDP). Her monograph, Quaker Constitutionalism and the Political Thought of John Dickinson (Cambridge University Press, 2008; re-issued 2012), is the first of a trilogy of works on Dickinson, with the second slated to be the first modern, scholarly edition of his complete political works and the third, a biography of Dickinson which will be directed toward both popular and scholarly audiences. In addition, the JDP, which is supported by a Scholarly Editions Grant from the NEH as well as by private foundations and individuals, will produce a seven-volume edition of The Complete Writings and Selected Correspondence of John Dickinson, to be published by the University of Delaware Press/Rowman & Littlefield in both print and open-access digital editions. Prof. Calvert's work has been supported by fellowships from the Andrew W. Mellon Foundation, American Philosophical Society, and the Huntington Library, among many other places, and her scholarship has appread in History of Political Thought and The Journal of the Early Republic, among others. She is also co-editor, with Ian Shapiro, of the Selected Writings of Thomas Paine (2014), part of Yale University Press' Rethinking the Western Tradition series.