"The Historian's Case against the Independent State Legislature Theory," 9/9 Colloquium with George Mason University Professor of History Rosemarie Zagarri
In her September 9 Colloquium Series presentation, George Mason University Professor of History Rosemarie Zagarri will draw on founding era political thought to argue against using the Constitution's elections clauses to support the validity of the so-called Independent State Legislature Theory for regulating federal elections. The talk will be held at 3:30pm in Jesse 410.
Abstract
In its upcoming session, the U.S. Supreme Court will hear the case of Moore v. Harper, a case that tests the validity of the so-called Independent State Legislature Theory. This theory purports to find support in the text of the Elections Clause (Art. I, Sec. 4) and the Presidential Electors Clause (Art. II, Sec. 1) of the Constitution, which assign the power to regulate federal elections to the "legislature" of each state. At least four sitting Justices on the U.S. Supreme Court have indicated support for the theory.
Extreme versions of the theory insist that only the state legislatures themselves, acting independently of other branches of government, should have a role in making federal election laws. This formulation is then used to provide grounds for denying state courts the ability to exercise oversight over legislative decisions related to issues such as the method of balloting for president, the makeup of congressional districts, or the rules governing the election of presidential electors. This paper will examine the historical origins of the election clauses and will argue that the ISLT is inconsistent with the founding era's rejection of legislative supremacy; the republican theory of constitutional government; and the actions of state legislatures during the first federal election cycle.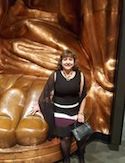 A specialist in early America, Rosemarie Zagarri received her Ph.D. from Yale University and currently serves as University Professor and Professor of History at George Mason University. She is the author of The Politics of Size: Representation in the United States, 1776-1850 (Cornell University Press, 1987); A Woman's Dilemma: Mercy Otis Warren and the American Revolution (Harlan-Davidson, 1995), named by the Wall Street Journal as one of the "Five Best Books on Revolutionary Women"; and most recently, Revolutionary Backlash: Women and Politics in the Early American Republic (University of Pennsylvania Press, 2007). She is also the editor of University of Georgia Press' 1991 edition of David Humphreys' Life of General Washington and has published scholarly articles in a wide array of journals, including William & Mary Quarterly, Journal of the Early Republic, and American Quarterly. Prof. Zagarri's work has been supported by research fellowships from numerous organizations, including the National Endowment for the Humanities, the American Antiquarian Society, and the American Philosophical Society, and she is presently lead historian for the "Mapping Early American Elections" NEH Preservation Grant.