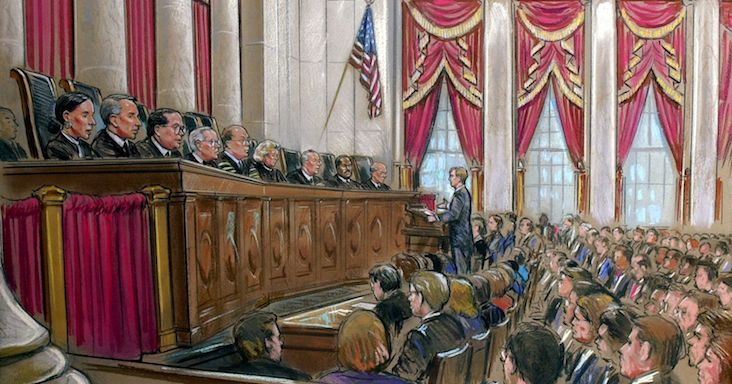 On the Judicial Process
Spring 2019 Community Seminar
The Kinder Institute's Community Executive Seminar series will be re-booted during the Spring 2019 semester, with a program of monthly meetings with Missouri judges on all things "judicial process." Offered in partnership with the Missouri Supreme Court's Committee on Civic Education, seminar sessions will be held on the third Friday of the month (January through April), and will include a January 18th discussion of eyewitness testimony with Judge Deborah Daniels and a March 15th presentation on circuit courts with Judge Jeff Harris. Our February 15th speaker will be Judge Michael Bradley, and our April 19th speaker will be Judge Tracy Gonzalez, and topics for each of those presentations will be made available shortly.
You can register using the "Sign Up Here" link above, which will take you to an Eventbrite page for the seminar, and any questions about the seminar can be directed to Kinder Institute Communications Associate Thomas Kane.
Missouri lawyers will be eligible to receive CLE credit for participation in the seminar.