"One Woman, One Vote: The Long Road to Ratification of the 19th Amendment," Constitution Day Lecture with University of South Carolina Distinguished Professor Emerita Marjorie J. Spruill
In honor of the 100th anniversary of the ratification of the 19th Amendment, and co-sponsored by the MU Department of History and the League of Women Voters of Columbia-Boone, University of South Carolina Distinguished Professor Emerita Marjorie J. Spruill will deliver the Kinder Institute's annual James E. Fleming and Linda C. McClain Constitution Day Lecture, presenting the research that went into her edited volume One Woman, One Vote: Rediscovering the Woman Suffrage Movement, first published by NewSage Press in 1995 as a companion to the PBS documentary "One Woman, One Vote" (see description below). A new and revised edition of the One Woman, One Vote is forthcoming in October 2020. The talk will be held on September 17 at 7pm in Cook Hall at the State Historical Society of Missouri, where Prof. Spruill will deliver the lecture via Zoom and field questions after. Parties interested in attending should contact Allison Smythe, SmytheA@missouri.edu, to check on availability (space is limited). The lecture will still be broadcast via Zoom for those unable to attend in person, and Allison Smythe can also provide a link to participate.
Book Description
The U.S. Constitution did not explicitly exclude women from voting. The issue of who was allowed to vote was left to each state, but everywhere in the young republic the franchise was restricted to property owners as individuals presumed able to exercise independent judgment. That excluded married women, who under current laws were unable to own property, but widows and unmarried women with property were also excluded.
Even as many states began to loosen restrictions on voting to allow all white men, including those without property, to qualify, women remained disfranchised. Advocates of woman suffrage found that ideas about gender and politics—along with statutes governing voter qualifications—were extremely resistant to change. After herculean struggles over many decades they persuaded some states to enfranchise women through state action, but many refused, which is why full enfranchisement ultimately depended on securing a woman suffrage amendment to the U.S. Constitution.
Amending the Constitution was difficult by design. Though the founding fathers wanted it to be a flexible document, they also intended to prevent any revisions or additions that lacked strong support from across the nation. To succeed, an amendment had to have the approval of two-thirds of each house of Congress and then three-fourths of the states. It followed that no reform most Americans at the time regarded as radical could be added to the nation's founding document. And any proposed amendment that failed to gain at least some support in every part of the nation was destined to fail.
Thus, the story of how women won the vote in the United States of America is long and complicated. But at its core is a story about how a movement begun in one section of the nation by a small group of women considered to be radicals managed to gain the strong, widespread support necessary to overcome the obstacles deliberately placed in its path.  
Praise for One Woman, One Vote:
"One Woman, One Vote has been indispensable to me as I've worked to learn so much of the history that I'd not been taught about the nation and its centuries-long struggle toward full enfranchisement." — Rebecca Traister, Author of Good and Mad: The Revolutionary Power of Women's Anger
"Marjorie Spruill's seminal anthology One Woman, One Vote sits near the desk—within easy reach—of every scholar and student of the American woman suffrage movement. Few volumes capture the movement so vividly, from so many vantage points, illuminating the complexity and contradictions of this major epoch of our history. This new edition is a welcome gift to a new generation of readers, who will find it both a fascinating read and a valuable resource." —Elaine Weiss, author of The Woman's Hour: The Great Fight to Win the Vote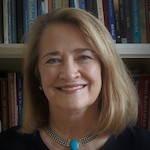 Marjorie J. Spruill, Distinguished Professor Emerita, University of South Carolina, writes about women and politics from the woman suffrage movement to the present and the American South. Her most recent book is Divided We Stand: The Battle Over Women's Rights and Family Values That Polarized American Politics (Bloomsbury 2017). She is the author of New Women of the New South: The Woman Suffrage Movement in the Southern States (Oxford University Press, 1993) and five edited books on woman suffrage. In 2020, she is publishing a new edition of One Woman, One Vote: Rediscovering the Woman Suffrage Movement, first published in 1995 by NewSage Press as the companion volume to the PBS documentary "One Woman, One Vote." Spruill was a consultant to the National Archives for its exhibit "Rightfully Hers" and an advisor for the documentary "By One Vote: Woman Suffrage in the South," produced by Nashville Public Television. Her work was supported by fellowships from the Radcliffe Institute for Advanced Study at Harvard University, the Woodrow Wilson International Center for Scholars, and the National Endowment for the Humanities, and she received a research award from the Gerald R. Ford Foundation. She spent a year at the National Humanities Center. Spruill also co-edited a textbook on the American South and two multi-volume anthologies about the "lives and times" of women in South Carolina and Mississippi. During her career, she was a professor at the University of Southern Mississippi, Vanderbilt (where she was an Associate Provost), and the University of South Carolina. She lives in Folly Beach, SC.