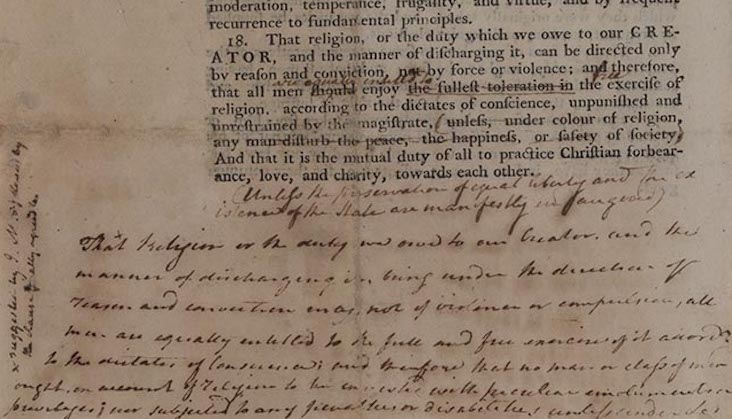 Religious Liberty in America
Spring 2019 Executive Community Seminar with Justin Dyer
Kinder Institute Director Justin Dyer's annual Executive Community Seminar will re-convene during the Spring 2019 semester, with monthly discussions of "Religious Liberty in America." The seminar will be held on the second Wednesday of the month, January through April, at 7:00am in Jesse Hall 410, and will explore the following topics: "Religious Liberty and the American Political Tradition" (January 9); "Religious Argument and Public Reason" (February 13); "Religious Liberty and the Free Exercise Clause" (March 13); and "Religious Liberty and the Establishment Clause" (April 10).
A packet of readings—which includes everything from Locke's "A Letter Concerning Toleration" to the Religious Freedom Restoration Act of 1993—will be distributed to participants well in advance of the January 9 meeting, and you can sign up using the "Register Here" link above, which will take you to the Eventbrite RSVP page for the seminar.
Any questions regarding the seminar can be directed to Kinder Institute Communications Associate Thomas Kane, KaneTC@missouri.edu.