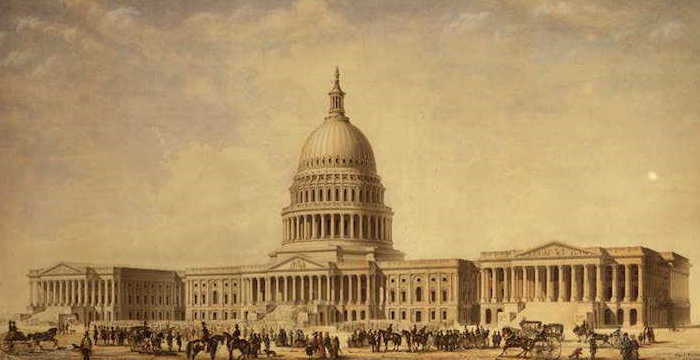 Institutions, Power, and People
Fall 2019 Public Lecture Series
A rare mid-week colloquium, American University Associate Professor of History Gautham Rao will be in Columbia on October 23 to give a talk on recent scholarly approaches to grappling with the paradox of American government (see abstract below). The talk will take place at 5:00pm in Jesse Hall 410 and is free and open to the public.
Abstract
Since the founding of the American republic, scholars and commentators have tried to make sense of the puzzling design and effectiveness of the American state. From John Adams to Alexis de Tocqueville, from Hegel to Woodrow Wilson, they have tried to come to terms with the fact that a state that has done so much often comes to appear distant and innocuous. My discussion will review the most recent scholarly attempts to comprehend the paradox of American government, while also recommending some possible new horizons for future research.

A legal historian of revolutionary and early republican America, Gautham Rao completed his B.A., M.A., and Ph.D. at University of Chicago and currently serves as Associate Professor of History at American University in D.C. His first book, National Duties: Customs Houses and the Making of the American State, was published in 2016 by University of Chicago Press, and he is presently at work on projects examining the legal history of slavery and the law of conspiracy in American history. He has been a Postdoctoral Fellow at the Library Company of Philadelphia and the Samuel I. Golieb Fellow of Legal History at NYU School of Law, and he currently serves as Editor of Law and History Review, the leading scholarly journal of legal history.