"The Decline of the Warren Court and the Rise of the Neoliberal Order," 9/12 James E. Fleming & Linda C. McClain Constitution Day Lecture with University of Cambridge's Gary Gerstle
For the Kinder Institute's annual James E. Fleming and Linda C. McClain Constitution Day Lecture, Gary Gerstle, Paul Mellon Professor of American History Emeritus and Paul Mellon Director of Research at University of Cambridge, will chart how the neoliberal boom in American politics in the 1980s and 90s required abandoning the support for broad federal regulatory powers at the heart of the mid-century Warren Court's jurisprudence. The talk will take place on September 12 at 5:30pm in the State Historical Society of Missouri's Cook Hall, with a brief reception beforehand, starting at 5:00. Anyone who would like to attend virtually can do so via YouTube (link here) or via Facebook (link here, login req'd).
Abstract
The neoliberal political order that took hold of America in the 1980s and 1990s called for releasing market forces from government regulation. The success of this order required an assault on the jurisprudence of the Warren Court, which had found in the Constitution sanction for the federal government assuming broad regulatory powers. In his lecture, Gary Gerstle will examine how the assault on the Warren Court took shape, the role it played in the neoliberal order's triumph, and the enduring nature of its influence.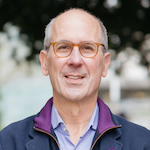 Gary Gerstle is the Paul Mellon Professor of American History Emeritus and Paul Mellon Director of Research at the University of Cambridge. He is the author and editor of more than ten books, including two prize-winners, American Crucible (2001) and Liberty and Coercion (2015). His most recent book, The Rise and Fall of the Neoliberal Order (2022), was shortlisted for the Financial Times Best Business Book of the Year, and chosen as a Best Book of 2022 by the Financial Times and Prospect Magazine. He is a Guardian columnist and has also written for The Atlantic Monthly, the New Statesman, The Nation, and The New York Review of Books. He frequently appears on BBC Radio 4, BBC World Service, and NPR, and was a regular on the podcast, Talking Politics.