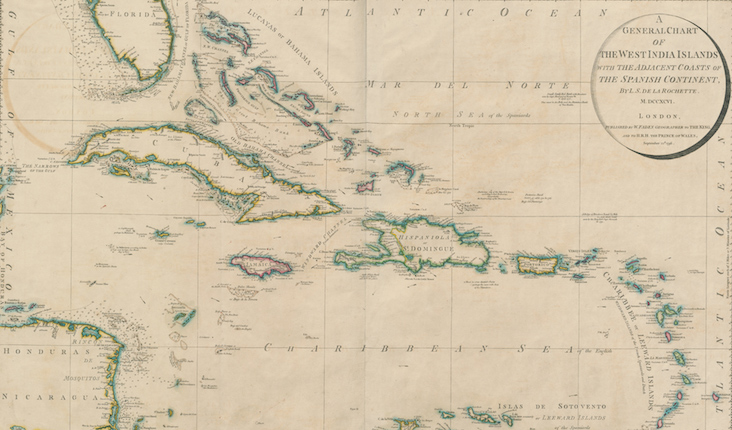 North American Calm, West Indian Storm
Fall 2019 Missouri Regional Seminar on Early American History
For the first 2019-20 meeting of the Missouri Regional Seminar on Early American History, participants will descend on Columbia on September 13 to discuss BYU Professor of History Matthew Mason's paper, "North American Calm, West Indian Storm: The Constitutional Politics and Legacy of the Somerset Decision," a copy of which can be accessed here (see below for abstract). Parties interested in attending the MRSEAH event, which is by reservation, should contact Thomas Kane, KaneTC@missouri.edu.
Abstract
A significant historiographical literature posits that Lord Mansfield's famous decision in the 1772 Somerset case deeply threatened slaveholders throughout the British Empire. This literature, and much evidence from both the ruling and its overall context, shows why colonial slaveholders should have felt their power over their slaves challenged by this metropolitan decision. However, while West Indian planters and their representatives did publicly express fear and outrage about Mansfield's ruling and what it represented, the bulk of North American slaveholders did not, either in public or in private. It is therefore worth analyzing why those North Americans seem to have felt secure in this instance (even as they vociferously protested other imperial policies in this era) when West Indian planters did not. It was British emancipatory policies during the American Revolutionary War that panicked North American slaveholders and ultimately taught them their need to control the state.

Matthew Mason received his Ph.D. in History from University of Maryland and currently serves as Professor of History at Brigham Young University. He is author of Slavery and Politics in the Early American Republic (University of North Carolina Press, 2006) and Apostle of Union: A Political Biography of Edward Everett (UNC Press, 2016), and editor of a number of collections, most recently John Quincy Adams and the Politics of Slavery: Selections from the Diary (Oxford University Press, 2017), with David Waldstreicher. Prof. Mason has published articles widely, including in Journal of the Civil War Era, Journal of the Early Republic, and William & Mary Quarterly, and he was a 2006-2007 Senior Research Fellow at the Gilder Lehrman Center and a 2013 Visiting Scholar at the American Antiquarian Society.