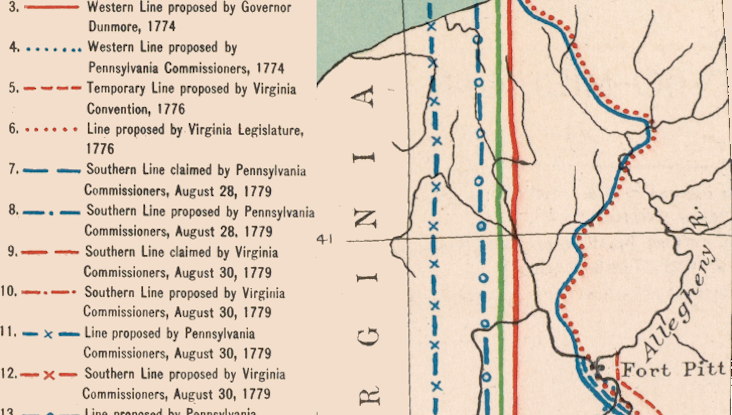 Land Speculation across State Lines in the Early Republic
Fall 2018 Missouri Regional Seminar on Early American History
The fifth year of the Missouri Regional Seminar on Early American History will kick off on September 28 in Columbia, with a discussion of Princeton University Assistant Professor of History Michael Blaakman's article-in-progress, "The Marketplace of American Federalism: Land Speculation across State Lines in the Early Republic," which is adapted from a chapter in his first book project, Speculation Nation: Land Mania in the Revolutionary American Republic (see abstract below). A link to Prof. Blaakman's paper can be found here.
Festivities will begin with a reception at 5:00pm, followed by discussion (starting at around 5:30) and dinner. Feel free to email Thomas Kane, KaneTC@missouri.edu, or Jeff Pasley, PasleyJ@missouri.edu, with any questions about attending.
Article Abstract
In the 1780s and 90s, the several states and the national government claimed vast swaths of Indian country—territorial claims that sometimes overlapped, sowing frequent political conflicts as revolutionary Americans tried to work out the meaning of federalism. From the perspective of land speculators seeking to buy land claims from revenue-hungry governments, however, this jurisdictional multiplicity posed not problems but rather opportunities. By following land speculators "in action," this paper demonstrates how early American capitalists made federalism work for them—fashioning it into a competitive market structure in lands, as well as a framework for rendering land into an increasingly abstract commodity. The paper emphasizes that federalism shaped not just politics but also economic life in the new republic, and that historians interested in the relationships between American political development, political economy, and the history of capitalism should therefore pay greater attention to the federal structure of the early American state.

Michael Blaakman received his A.B. in History from the College of William & Mary and his Ph.D. in History from Yale, and he currently serves as Assistant Professor of History at Princeton University, after two years in the same position at University of St. Thomas (Minn.). His first book, Speculation Nation: Land Mania in the Revolutionary American Republic, was awarded the 2017 Manuscript Prize from the Society for Historians of the Early American Republic and is under contract to be published as part of University of Pennsylvania Press' Early American Studies series. He served during 2016-17 as a Postdoctoral Fellow in the Library Company of Philadelphia's Program in Early American Economy and Society, and he has received fellowships from the McNeil Center for Early American Studies, the Fred W. Smith National Library at Mt. Vernon, and the Filson Historical Society, among other places. Prof. Blaakman is a founding contributor to The Junto: A Group Blog on Early American History, and his article on "Martha Bradstreet and the 'Epithet of Woman'" was published recently in Early American Studies.