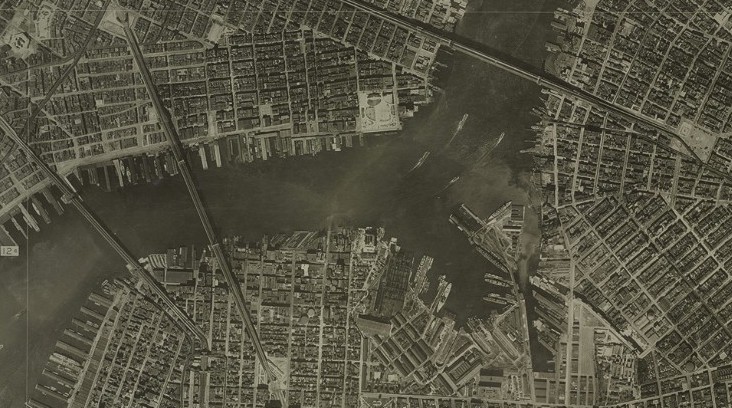 The Politics of Abstraction vs. A New Localism
Kinder Institute Spring 2019 Public Lecture Series
As part of the Kinder Institute's yearly Town & Gown Dinner Lecture Series, Ryan Streeter, the American Enterprise Institute's Director of Domestic Policy Studies, will give a talk that examines the growing inability in Washington to design policy with localities in mind, as well as the steps that might be taken to reverse this trend (see abstract below). Dr. Streeter's talk will be held on the evening of April 24, and anyone interested in attending should contact Kinder Institute Communications Associate Thomas Kane, KaneTC@missouri.edu, for more information.
Abstract
Policymakers in Washington, D.C., have nearly lost their ability to design policy with localities in mind, and yet almost everything we need more of—good jobs, better schools, better health, more happiness—is generated at the local and regional level. In addition, place and geography have emerged in recent years as critical factors in upward mobility and overall lifetime success. What can policymakers do to incorporate what we have learned in economics and social science over the past 30 years to reinvigorate a localist approach to policymaking that seeks to solve big, national issues at the regional and city level?

Ryan Streeter received his B.A. from the Moody Bible Institute in Chicago, his M.A. from Northern Illinois University, and his Ph.D. in political philosophy from Emory University. He currently serves as Director of Domestic Policy Studies at the American Enterprise Institute, overseeing research in education, American citizenship, politics, public opinion, and social and cultural studies. He previously served as Executive Director of the Center for Politics and Governance at University of Texas at Austin, as well as in a number of distinguished government service positions, including as Indiana Governor Mike Pence's Deputy Chief of Staff for Policy, as a special assistant for domestic policy to President George W. Bush, and as policy adviser to Indianapolis Mayor Stephen Goldsmith. He is the author of Transforming Charity: Toward a Results-Oriented Social Sector (2001), Religion and the Public Square in the 21st Century (2001), and The Soul of Civil Society: Voluntary Associations and the Public Value of Moral Habits (2002), and he was a contributor to Stephen Goldsmith's 2002 book, Putting Faith in Neighborhoods: Making Cities Work Through Grassroots Citizenship. Dr. Streeter also previously served as senior fellow at the Legatum Institute and as a research fellow at the Hudson Institute, and his articles have been widely published in outlets such as National Review, The Wall Street Journal, The Weekly Standard, and The Washington Post.