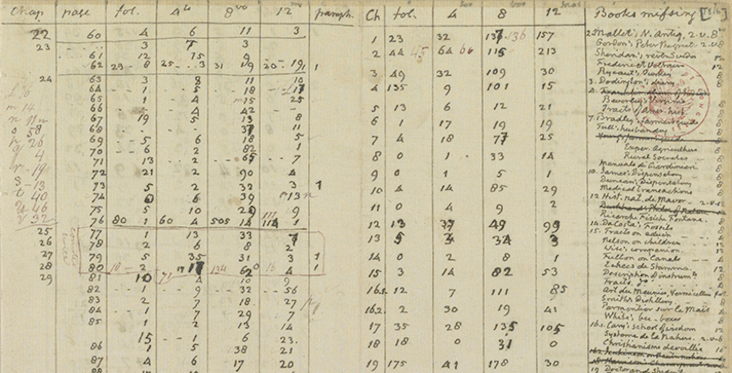 Thomas Jefferson: A Life of Learning and a Life in the Law
Fall 2019 Friday Colloquium Series
To kick off Fall 2019 programming, Washington University Professor of Law and Professor Emeritus of History David Konig will present on Jefferson's vision of a life of learning—as well as Jefferson's own education—with particular emphasis on his recent research into the Virginia statesman's study of law. The August 23 talk is free and open to the public and will be held at 3:30pm in Jesse Hall 410.
Abstract
The world may be singing along with Alexander Hamilton these days, but Prof. Konig argues that Thomas Jefferson is still more interesting and illuminating—the most multidimensional of all the Founders, and more complex and nuanced in his thinking than Hamilton, Jefferson poses more difficult and thus more rewarding questions. He wrote and did so much over such a long life that it is easy to find apparent inconsistencies and accuse him of contradiction and hypocrisy. But a good education—a Jeffersonian education—should be a series of lessons in the nuance, and even the contradiction, of human ideas and actions, and a process of discovering that complexity is its own enduring reward. There is no better subject to study in such an enterprise than Thomas Jefferson, especially his own education and his preparation to study law. Ultimately, Jefferson teaches us how to think, not what to think, which is why he established the nation's first professorship of law and then founded a university to advance his vision of a life of learning.

David Konig received his Ph.D. from Harvard University and is currently Professor of Law and Emeritus Professor of History at Washington University in St. Louis. Prof. Konig is a leading authority on Thomas Jefferson and Anglo-American legal history, with particular expertise in property law, the Second Amendment, the law of freedom and slavery, and the development of law in colonial, Revolutionary, and early national America. He is the author of countless articles and books, and most recently was co-author and editor for The Papers of Thomas Jefferson, series 2: The Legal Commonplace Book of Thomas Jefferson (Princeton University Press, 2019). Prof. Konig is a Senior Research Fellow with the Colonial Williamsburg Foundation, has contributed to amicus briefs in Second Amendment cases heard by the Supreme Court of the United States, and is currently at work on a book entitled, Nature's Advocate: Thomas Jefferson and the Republic of Law.