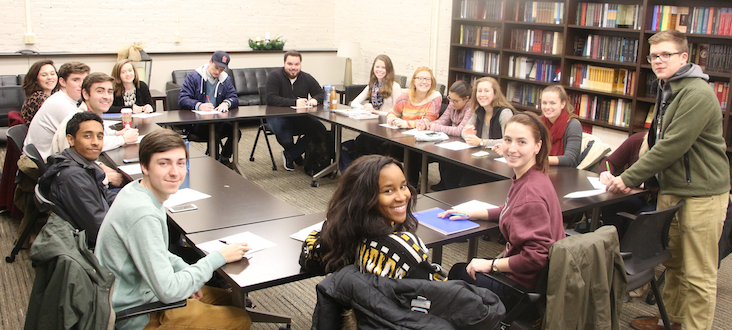 Kinder Scholars D.C. Summer Program
Third Undergraduate Class
It's with great pleasure that we announce that the following 20 MU undergraduates will be spending the summer living, working, and studying in the capital as part of the third class of our Kinder Scholars D.C. Program.
Tom Coulter (Data Journalism, History)*
Emilie Bridges (Political Communication)
Cole Edwards (Agribusiness Management)
Natalie Fitts (Journalism)*
Katie Graves (Journalism)
Jane Kielhofner (Health Sciences)
Nicholas Knoth (Political Science, History)
Kiara Lewis (Business, International Studies)
Noelle Mack (Communication, Political Science)
Abas Pauti (Journalism)
Allie Pecorin (Journalism)*
Hughes Ransom (Journalism, Political Science)
Claire Reiling (Anthropology)
Raymond Rhatican (Political Science)
Timothy Riordan (Accounting)
George Roberson (Political Science)
Lauren Russ (International Studies)
Tricia Swartz (Political Science)*
Spencer Tauchen (Philosophy, Sociology, Political Science)*
Greer Wetherington (Psychology)
Students marked * are current or former members of our Society of Fellows. Bios for each of this year's participants will be made available shortly on the Kinder Institute website.
Preparations for the summer began immediately after this year's class was selected, with participants coming together for a December 8 meeting in the Kinder Institute seminar room on internship hunting in D.C. Introductory meetings and outings will continue on a monthly basis throughout the spring semester, so the cohort can begin to gel and gather the information necessary to succeed in the capital prior to the program's official start on June 5, 2017.