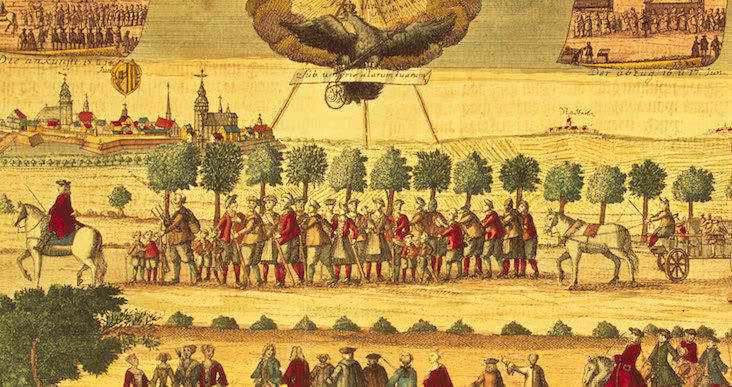 Call for Panel Proposals
Religion and Politics Conference, March 1-4, 2018
The Kinder Institute is thrilled to partner with the Danforth Center on Religion and Politics and the Society of Early Americanists on a special topics conference on Religion and Politics in Early American, Beginnings to 1820. As a way to ensure a diversity of topics and to add depth to specific themes, the conference, scheduled to be held March 1-4, 2018, in St. Louis, will run both individual panels and a limited number of panel series, the latter of which will be composed of 3-5 related panels devoted to a single topic.
The conference is currently seeking proposals only for panel series. There will be a second call later for individual panels and papers. More details, as well as instructions for submitting a panel series proposal, can be found in the link below.
The deadline to submit a panel series proposal is January 30, 2017. All question regarding submissions can be emailed to Washington University Prof. Abram Van Engen at religion.politics.2018@gmail.com.