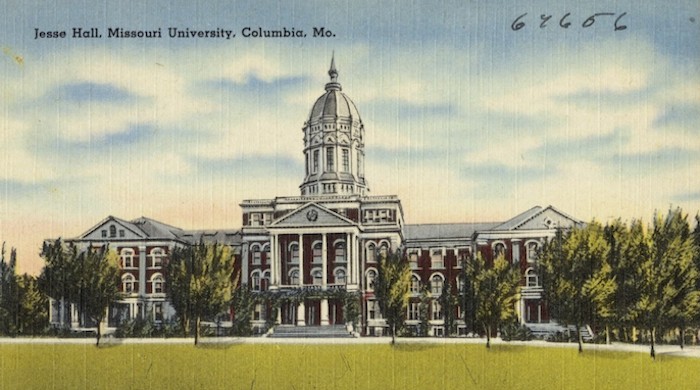 Introducing the 2016-17 Kinder Postdoctoral Fellows
May 21, 2016
The Kinder Institute is excited to announce that the following two scholars recently have accepted appointments to serve as postdoctoral fellows in History and Political Science at the Institute for the 2016-2017 academic year.
Billy Coleman completed his PhD in History at University College London (UCL) in 2015. His dissertation, which is currently being revised into a book, explores the significance of why and how music was incorporated into nineteenth-century American political culture. A selection from this project about Federalists and "The Star Spangled Banner" has been published in the Journal of the Early Republic, and his research has received support from the Newberry Library, the Royal Historical Society, the Library Company of Philadelphia, and the Maryland History Society. In 2013, he was a doctoral exchange scholar at Yale University, and he also has recently held teaching posts at Queen Mary University of London and the University of Portsmouth. Born in Houston but raised in Sydney, Australia, he earned a B.A. with honours and the University Medal from the University of New South Wales. He joins the Institute as the 2016-2017 Kinder Postdoctoral Fellow in History.
David Golemboski currently is completing his Ph.D. in Government at Georgetown University. He works in the area of political theory, focusing on topics in law and philosophy, religion in politics, and political stability. His dissertation explores the issue of religious accommodation, advancing a neo-Hobbesian, stability-based approach to exemptions from generally-applicable laws. He has published articles on impartiality in Adam Smith in European Journal of Political Theory and on the Catholic principle of subsidiarity in Publius: The Journal of Federalism, and he also maintains an interest in the tradition of Catholic social thought. David holds a B.A. in Philosophy from the University of Louisville and an M.T.S. in Religion, Ethics, and Politics from Harvard Divinity School. He joins the Institute as the 2016-17 Kinder Postdoctoral Fellow in Political Science.