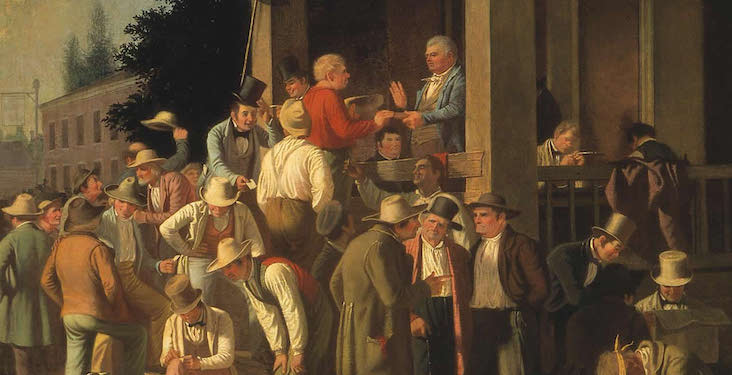 Kinder Faculty in the News, Part II
Election Analysis and More
With requests for election commentary continuing to roll in, and with various media outlets recently featuring Kinder faculty research and scholarship, it's time for another installment of "Kinder Faculty in the News."
Korea Foundation Assistant Professor of History Harrison Kim sat down with Columbia's News Talk 1400 to discuss political culture in North Korea. Listen to the interview with Prof. Kim here.
Professor of Economics Jeff Milyo's groundbreaking new research on state-level political corruption was featured in Politifact New York in mid-September.
Former Kinder Scholars and Society of Fellows participant (and current MU Junior) Jennifer Prohov's work recently found its way to the homepage of SCOTUSblog.
Political Science Prof. Peverill Squire spoke with Inquisitr on political ad campaigns in Missouri.
And, finally, Kinder Institute Director Justin Dyer's new book, C.S. Lewis on Politics and the Natural Law, co-authored with Prof. Micah Watson, was recently reviewed in the New York Times by Peter Wehner.