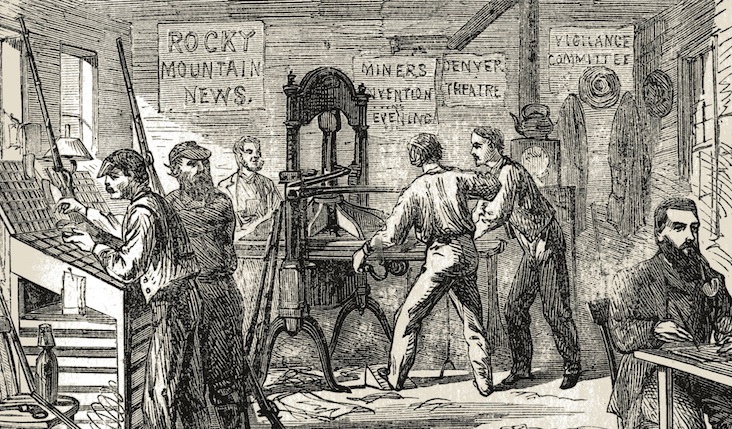 Kinder Institute Faculty in the News
Recent Publications & Awards, Overseas Speaking Engagements, and More
With the new school year now officially underway, we wanted to take a moment to recap recent faculty accomplishments, so we can clear the slate for more to come.
A pair of Kinder Institute Chair tidbits: Read Prof. Jay Sexton on expat activism here, in Global Comment, and if you happen to be in Japan during January 2019, stop by the University of Tokyo's Center for Pacific and American Studies, where he recently accepted an invitation to give a series of lectures.
And now, a pair of Kinder Institute Director news items: Read Prof. Justin Dyer's article on the Missouri Constitutional Convention of 1943-44 here, and offer congratulations next time you see him on the publication of American Constitutional Law Vols. 1 & 2, casebooks that he co-edited with Donald Kommers, John Finn, Gary Jacobsohn, and George Thomas.
And while we're on congratulations, more are due to Kinder Institute and MU Political Science Professor Jen Selin, who recently received the Department's Major E. Garrett Fellowship Award, for excellence in research, teaching, and service.
Finally, read Political Science Professor Jay Dow on term limits here, listen to History Professor Jonathan Sperber on "Would 'Engelsism' be a more accurate name for Marxism" here, and check out the Kinder Institute media page for all new installments of our ongoing "Ask the Experts" collaboration with Newsy.