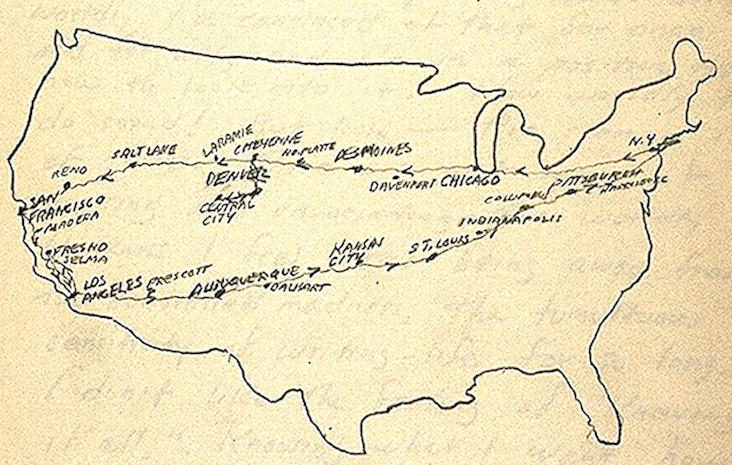 Kinder Institute in the News: On the Road Edition
From Denver to Pittsburgh to Newport
After highlighting local happenings in our last "Kinder Institute in the News" update, we thought we'd use the holiday travel season as a good excuse to fill people in on faculty road trips from the past month.
On his way out to Denver to pick up the famed "Gold Rush Trio" (click here for a brief recap of their time in Columbia), Kinder Institute Chair Jay Sexton stopped off at the National World War I Museum & Memorial in Kansas City to take part in the opening night panel discussion for the Museum's centennial symposium, "America Joins the Fight." A video of the panel can be found here.
Heading the opposite direction, Kinder Institute Director Justin Dyer spent the pre-Thanksgiving weekend in Pittsburgh, presenting at Duquesne University Law School's November 2017 conference on "Resurrecting Truth in American Law and Public Discourse."
Rounding out our recent fall travels, Kinder Institute Associate Professor of Constitutional Democracy Adam Seagrave was at the Naval War College on November 16 to give a talk on, "A 'Common Sense' Approach to Foreign Policy in the 21st Century."
And in case you missed it, thanks to C-Span, we also have video archives of recent talks given by scholars who found their way to Columbia during the Fall 2017 semester. (And we'll keep adding to this list as more footage becomes available).
Coming up next will be our Spring 2018 calendar, so stay tuned for that, and happy Thanksgiving to all.