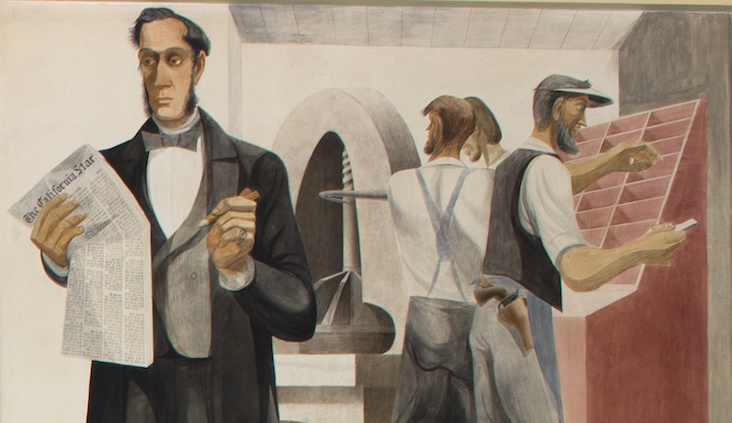 Kinder Institute in the News
From K.C. to Ann Arbor, with stops in between
Before the new semester gets too much of a head of steam, we wanted to do a quick wrap-up of Kinder Institute media appearances from the final weeks of summer.
Newspapers near and (somewhat) far recently featured editorials from core Kinder Institute leadership and faculty. Kinder Institute Director Justin Dyer and Associate Director Jeff Pasley weighed in on the vibrant intellectual climate on campus in the Kansas City Star, while the Columbia Tribune ran an article co-authored by Kinder Institute Professor Adam Seagrave and MU Professor and Chair of Black Studies Stephanie Shonekan on their co-development of "Race and the American Story," a vital new addition to the undergraduate curriculum at Mizzou.
To keep up with news about summer faculty publications, you can read the Post-Dispatch's review of Professor Keona Ervin's Gateway to History here; a feature by Professor John Wigger about his recently published PTL: The Rise and Fall of Jim and Tammy Faye Bakker's Evangelical Empire here (and a brief interview with Prof. Wigger here); and a rundown of Professor Peverill Squire's The Rise of the Representative here.
More beginning of semester than end of summer, but Starting Points kicked off its symposium on "Natural Rights and Natural Law" on August 28 with Justin Dyer's "Natural Justice and the Amistad."
Our undergraduates got in on the action as well, with the Springfield News-Leader running a feature on Kinder Institute program veteran and current FIG co-instructor Tricia Swartz's time in the capital this summer as part of the Kinder Scholars D.C. Program.