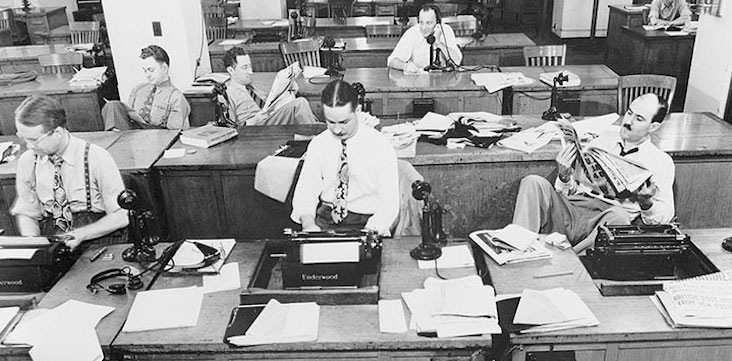 Faculty, Undergraduate, and Friends of the Institute Headlines
March 2017
From articles to awards to profiles, here are a handful of headlines that Kinder Institute friends, faculty, and students have occupied in recent weeks.
Andrew Porwancher, an Assistant Professor of Classics & Letters in Oklahoma University's Institute for the American Constitutional Heritage, received an honorable mention from the American Society of Legal Writers' Scribes Book-Award Committee for John Henry Wigmore and the Rules of Evidence: The Hidden Origins of Modern Law, the second title in the Kinder Institute's Studies in Constitutional Democracy monograph series with University of Missouri Press.
In other wonderful MU Press news, Kinder Institute and Political Science faculty members Bill Horner and James Endersby's Lloyd Gaines and the Fight to End Segregation, the first title in the book series, was selected to receive the 2017 Missouri Conference on History Book Award.
Congrats to Kinder Institute Associate Professor of Constitutional Democracy Adam Seagrave for the March release of The Accessible Federalist on Hackett Publishing.
With apologies for having to file this under "better belated than never," MU's Department of Health Professions sat down in January with junior Jane Kielhofner for an interview on her participation in the 2017 Kinder Scholars D.C. Summer Program as well as her interest in public health and health policy.
MU Curators' Distinguished Professor of History and Kinder Institute affiliated faculty member Jonathan Sperber's "The Failed Promises of 1989 and the Politics of 2016," was recently published in The International Security Studies Forum's Policy Series.
MU History Professor and Kinder Institute Advisory Board Member Steve Watts was profiled in our hometown Columbia Tribune about his career as a historian and his new book, JFK and the Masculine Mystique, out recently on Macmillan.
And finally, many thanks to our friends at the Columbia Business Times for their gracious profile of the Kinder Institute, "Kinder Institute on Constitutional Democracy: Back to Basics."
Continue to check back here for headline-worthy material, and for more information on news and upcoming events, subscribe to the monthly Kinder Institute email update on the homepage of our website.