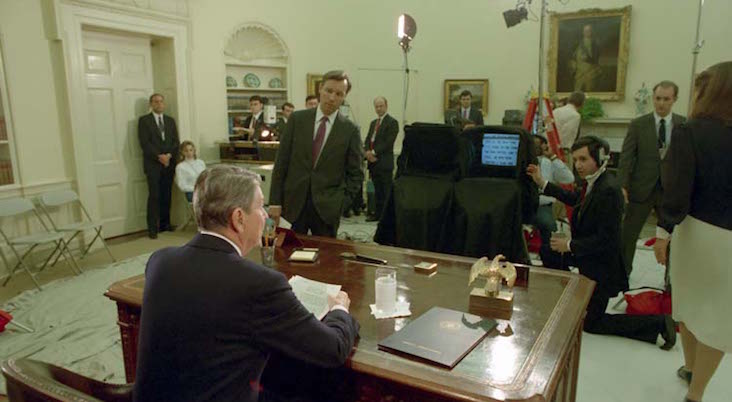 The Troubled Odyssey of the Modern American Right
Fall 2017 Kinder Institute Book Conference
On November 2 and 3, the Kinder Institute will host leading scholars of American constitutionalism and constitutional law on campus for a two-day conference to highlight Boston College Professor of Political Science Ken I. Kersch's forthcoming Cambridge University Press book, Conservatives and the Constitution: The Troubled Odyssey of the Modern American Right, which examines the constitutive stories that shaped the evolution of contemporary conservative ideology during its ascendant phase, from Brown v. Board through the Reagan presidency, and their continued relevance to American politics. In addition to Prof. Kersch, who will be in residence at the Kinder Institute during the Spring 2018 semester completing work on his book, presenters at the conference will include, Yale University Knight Professor of Constitutional Law and the First Amendment Jack M. Balkin, Princeton University William Nelson Cromwell Professor of Politics Keith E. Whittington, and Seton Hall Assistant Professor of Political Science Richard Alexander Izquierdo. Joining them from the University of Missouri faculty ranks will be Kinder Institute Director Justin Dyer, Kinder Institute Assistant Professor of Constitutional Democracy Adam Seagrave, Kinder Institute Associate Professor of Constitutional Democracy Carli Conklin, MU Honors College Associate Director Jenelle Beavers, and Associate Professor of History Catherine Rymph.
The conference will feature three panels (listed below) organized around chapters from Prof. Kersch's book. The chair of each panel will provide opening remarks, followed by brief comments from each panelists, and then 40 minutes of open discussion. All panels will be held in Jesse Hall 410 and are free and open to the public.
November 2, 2017
Panel 1: "Theories of Constitutional Interpretation and Stories about Constitutional Development" (3:30-5:00 PM), Justin Dyer (Chair), Ken Kersch, Keith Whittington, Jack Balkin,
Panel 2: "Constitutional Design and Structures" (5:15 – 6:30 PM), Keith Whittington (Chair), Richard Izquierdo, Justin Dyer, Carli Conklin
November 3, 2017
Panel 3: "Civil Liberties and Civil Rights" (8:00 – 9:15 AM), Jack Balkin (Chair), Adam Seagrave, Catherine Rymph, Jenelle Beavers

Ken I. Kersch is Professor of Political Science at Boston College and will join the Kinder Institute as a 2017-18 Distinguished Research Fellow. While in residence at the Kinder Institute, he will complete a book entitled Conservatives and the Constitution: The Troubled Odyssey of the Modern American Right (forthcoming, Cambridge University Press). Kersch's previous work, which has been awarded the Edward S. Corwin Prize from the American Political Science Association, the J. David Greenstone Award from APSA's Politics and History Section, and the Hughes-Gossett Prize from the Supreme Court Historical Society, includes The Supreme Court and American Political Development (2006), with Ronald Kahn, Constructing Civil Liberties: Discontinuities in the Development of American Constitutional Law (2004), and Freedom of Speech (2003), as well as many chapters, articles, and reviews.  He received his B.A. from Williams, his J.D. from Northwestern, and his Ph.D. in Government from Cornell.