HS Students
Constitutional Democracy Academy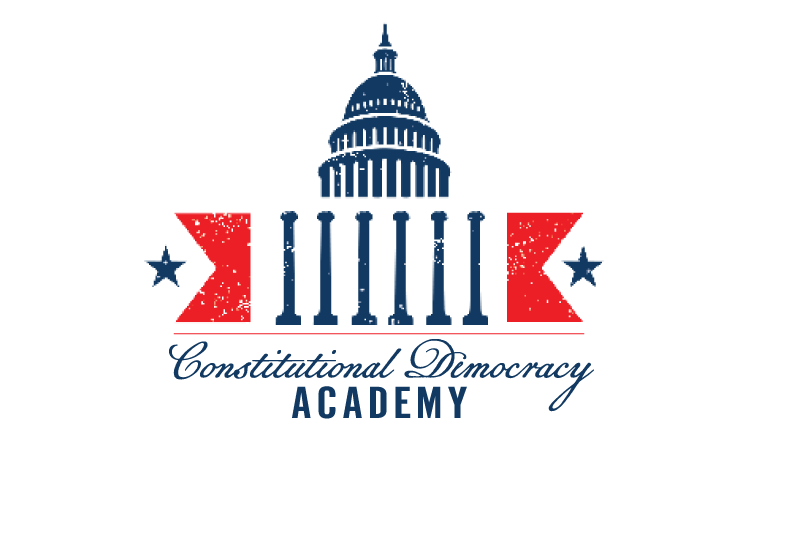 "But what is government itself, but the greatest of all reflections on human nature? If men were angels, no government would be necessary. If angels were to govern men, neither external nor internal controls on government would be necessary. In framing a government which is to be administered by men over men, the great difficulty lies in this: you must first enable the government to control the governed; and in the next place oblige it to control itself."
—James Madison, Federalist Paper 51
A Summer Enrichment Program for Rising High School Juniors and Seniors
A new initiative at the Kinder Institute, the Constitutional Democracy Academy is an academic summer program designed for high school students who are passionate about civic education and who would like to spend a week diving deeply into the subjects of American political history and American political thought.
Through a series of discussion-based seminars led by MU faculty, participants will both tackle questions of historical significance and apply their answers to the current state of U.S. politics. They will, for example, not only consider how the U.S. Constitution was designed to create an effective government that would stay within its limits and not become tyrannical but also turn to the present to assess whether the Constitution has been successful in striking this balance.
Other topics at the Constitutional Democracy Academy might include:
The Constitutional Convention
Separation of Powers and the Control of the Effects of Faction
Founding Mothers
Slavery and the Constitution
The Bill of Rights
The Supreme Court
The 2023 Constitutional Democracy Academy will be held July 10-14 and July 24-28 on the Mizzou Campus in Columbia.
Applications for the July 24-28 session of the Constitutional Democracy Academy remain open with a deadline of July 1, 2023, or until all seats are filled. See the application requirements and instructions tab below for more details on how to apply.
Contact Dr. Rudy Hernandez, HernandezRK@missouri.edu, for more information
Registration Fee, Lodging, and Board
The academy is hosted on the campus of the University of Missouri in Columbia, and students will be housed in campus residence halls. Residential Advisors will be in dorms with students to advise and assist them.
A non-refundable fee of $100 will be required of accepted applicants to reserve their place. Except for travel to and from Columbia, all other expenses associated with the Constitutional Democracy Academy, including meals, lodging, and any program materials, are covered by the Kinder Institute. Some assistance with the registration fee is available for those in financial need.
In addition to the daily seminar, students will have the opportunity to participate in a wide array of recreational activities, including film screenings, cultural excursions in Columbia, and more.
Application Requirements and Instructions
Application materials consist of the following:
—A 500-word essay describing why you are interested in attending the Kinder Institute's Constitutional Democracy Academy
—A copy of your current high school transcript
—A letter of recommendation from a teacher or adult mentor (other than a parent), submitted separately from the other application materials by the recommender.
All three components of the application should be submitted electronically to Dr. Rudy Hernandez, HernandezRK@missouri.edu, using KINDER ACADEMY or KINDER ACADEMY REC (for the letter) as the subject line.