Graduate Programs
Research & Travel Grants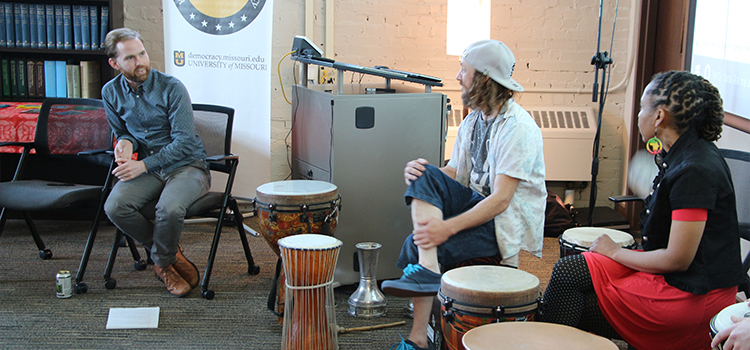 As a way to advance scholarship on American and trans-Atlantic political thought and history, the Kinder Institute sponsors a program of research and travel grants for members of the MU academic community whose work focuses on the philosophical foundations and historical origins of the nation's constitutional and democratic traditions, as well as the evolution, application, and reinterpretation of these traditions in later periods and around the globe.
Applications for Fall 2021 Research & Travel Grants will open in August.
Faculty and graduate students from across all departments at the university are eligible to apply for Kinder Institute research and travel grants, which are traditionally awarded twice per academic year, in October and March, funds permitting. Priority will be given to candidates who are applying for funding to support a project that significantly overlaps with the Kinder Institute's scholarly focus on the ideas, events, and institutions that are central to understanding the origins and development of constitutional democracy both in the United States and around the globe.
Graduate student applications must be accompanied by a letter of support from a thesis or dissertation advisor.
Grants of up to $2,000 are available to support research-related expenses, including archival work, research assistance, library purchases, and data collection, and grants of $500 are available to offset the cost of conference travel. Due to limited resources, and to the highly competitive nature of the applicant pool, we are not able to accept or fully fund all proposals.