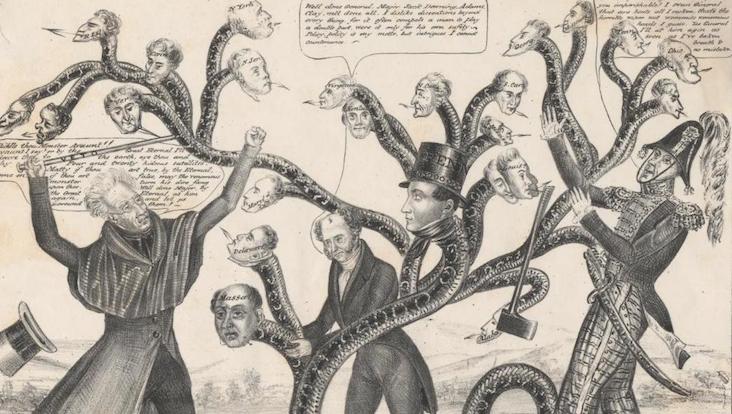 Antimonopoly as Countersubversion
Fall 2018 History Colloquium Series Kickoff
To kick off the Kinder Institute's Fall 2018 Colloquium Series, Columbia University Professor of History and Communications Richard R. John will re-examine the motivations behind Andrew Jackson's bank veto in light of a new transcription of the first draft of the president's veto address (see abstract below). Free and open to the public, Prof. John's talk will be held on August 24 at 3:30pm in Jesse Hall 410.
Abstract
Andrew Jackson's celebrated 1832 veto of a congressional bill for the re-chartering of the Bank of the United States is often interpreted as an economic assault on big business. This paper, which is based in part on the recently transcribed first draft of Jackson's address, shows how the veto was originally intended also as a political critique of overseas interference in U.S. elections.

Richard R. John is a professor of history and communications at Columbia University, where he teaches courses in the history of communications, networks, and the history of capitalism. His publications include Network Nation: Inventing American Telecommunications (2010) and Spreading the News: The American Postal System from Franklin to Morse (1995). Network Nation received the Ralph E. Gomory Prize for the best historical monograph on business and society. He has been a fellow at the Smithsonian's Woodrow Wilson Center, a visiting professor at the École des Hautes Études en Sciences Sociales (EHESS) in Paris, and the president of the Business History Conference.