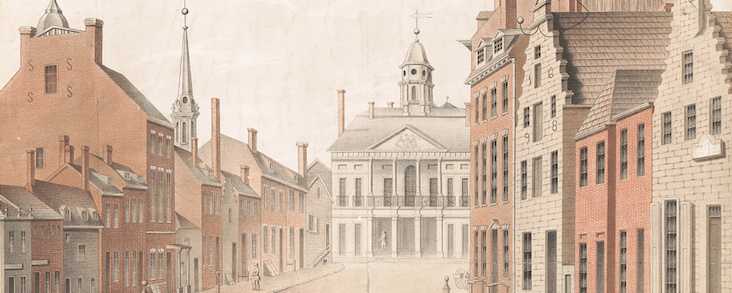 Where Do We Go from Here: Leadership in Turbulent Times
Kinder Institute Distinguished Lecture
For the Kinder Institute's biennial Distinguished Lecture, world-renowned presidential historian Doris Kearns Goodwin will reflect on more than 150 years of U.S. history to put into context our most recent unprecedented presidency—a fast-paced, unpredictable, and at times impulsive Administration. By sharing her deep understanding of the ambition, resolution, and resilience of some of our nation's most revered presidents, Goodwin will explain how past setbacks and triumphs shed light on the cultural, economic, and political transformations that define today's turbulent times. With a goal of educating and entertaining the audience, Goodwin will also bring to life some of our most successful presidents to provide insight for today's leaders, and to demonstrate that however fractured our modern political culture has become, our democracy is also resilient and has survived—even thrived—through more troubling times in the past.
Free and open to the public, the Distinguished Lecture will be held on November 6, 2017, at 7:00 PM in Jesse Auditorium on the University of Missouri campus. Tickets for the lecture can be reserved here. Doors will open for ticketed attendees at 6pm and to the general public at 6:45.

A world-renowned and Pulitzer Prize-winning presidential historian, Doris Kearns Goodwin is the author of six critically acclaimed and New York Times best-selling books, most recently The Bully Pulpit: Theodore Roosevelt, William Howard Taft, and the Golden Age of Journalism (Simon & Schuster, 2013). Her other titles include No Ordinary Time: Franklin and Eleanor Roosevelt: The Home Front in World War II (Simon & Schuster 1994), for which she received the 1995 Pulitzer Prize in history, Wait Till Next Year (Simon & Schuster, 1998), Lyndon Johnson and the American Dream (St. Martin's, 1977), and The Fitzgeralds and the Kennedys (St. Martin's, 1991), which was adapted into an award-winning, five-part TV miniseries. Her 2005 Team of Rivals: The Political Genius of Abraham Lincoln (Simon & Schuster), which received the prestigious Lincoln Prize and the New York Historical Society's inaugural American History Book Prize, was highly influential to the production of Steven Spielberg's Academy Award-nominated film Lincoln, on which Goodwin worked. Goodwin graduated magna cum laude from Colby College, where she was a Woodrow Wilson Fellow, and she received a Doctor of Philosophy in Government from Harvard University. Please click here for a complete bio of Doris Kearns Goodwin.