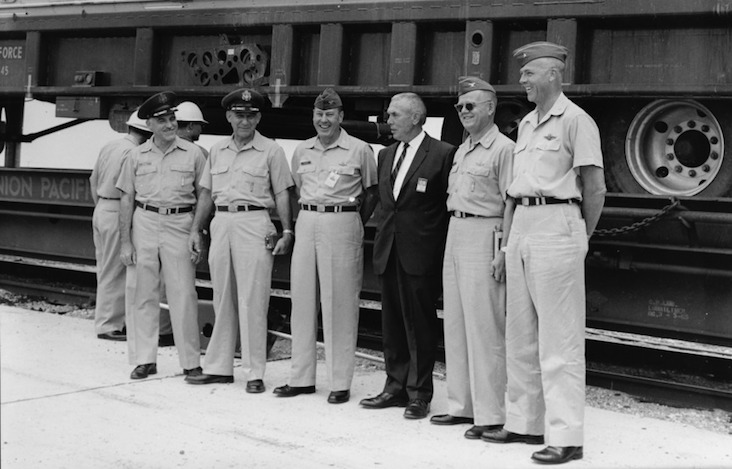 Reagan Revisited
Spring 2018 Academic Workshop
For the second installment of the Kinder Institute's Spring 2018 Political Science Academic Workshop Series, participants will discuss a chapter-in-progress from University of Texas Clements Center for National Security Executive Director and William Powers, Jr. Chair Will Inboden's current book project, which focuses on the sources and themes of the Reagan Administration's Cold War-era national security policy and strategy (see abstract below). The workshop will be held on March 5 at 2PM in Jesse Hall 410. Interested parties should contact Kinder Institute Communications Associate Thomas Kane (KaneTC@missouri.edu) in February for a copy of the chapter to be discussed.
Abstract
Shaped in part by the history of World War II, the Reagan Administration developed an ambitious, multi-pronged strategy to wage the Cold War and promote democratic capitalism worldwide. Pillars of this strategy included: connecting the military build-up to diplomatic goals; deepening America's alliances; promoting democracy, human rights, and religious freedom; supporting anticommunist proxy forces across the developing world; and engaging in ideological warfare against Soviet communism. In the process, the Reagan Administration was riven by incessant infighting and bureaucratic feuds that at times undermined its strategy and occasionally led to scandal. Drawing on newly declassified archival records as well as interviews with senior Reagan Administration officials, this talk will survey these various themes and offer some provisional historical assessments of the Reagan Administration's foreign policy legacy

William Inboden is Executive Director and William Powers, Jr. Chair at the William P. Clements, Jr. Center for National Security at the University of Texas-Austin.  He also serves as Associate Professor at the LBJ School of Public Affairs, Distinguished Scholar at the Robert S. Strauss Center for International Security and Law, and Editor-in-Chief of the Texas National Security Review. Inboden's other current roles include Non-Resident Fellow with the German Marshall Fund of the United States, Associate with the National Intelligence Council, Member of the CIA Director's Historical Review Panel, and Associate Scholar with Georgetown University's Religious Freedom Project. Previously he served as Senior Director for Strategic Planning on the National Security Council at the White House, where he worked on a range of foreign policy issues including the National Security Strategy, strategic forecasting, democracy and governance, contingency planning, counter-radicalization, and multilateral institutions and initiatives. Inboden also worked at the Department of State as a Member of the Policy Planning Staff and a Special Advisor in the Office of International Religious Freedom, and has worked as a staff member in both the United States Senate and the House of Representatives. Inboden is the author of Religion and American Foreign Policy, 1945-1960: The Soul of Containment (Cambridge University Press) as well as numerous articles and book chapters on security studies, American foreign policy, and American history. He received his M.A. and Ph.D. in History from Yale University and his A.B. in History from Stanford University.