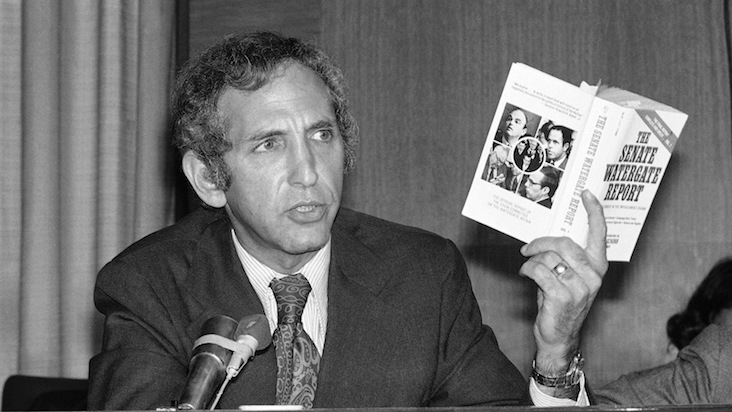 Exposing Secrets: The Curious History of U.S. National Security Whistleblowing and State Secrecy
Spring 2019 Colloquium Series
For the first official installment of the Spring 2019 Colloquium Series, University of East Anglia Senior Lecturer Kaeten Mistry will examine the deep, complex history of national security whistleblowing in the modern U.S. A rare Tuesday colloquium, the talk is free and open to the public and will be held on February 5 at 5:30pm in Jesse Hall 410.
Abstract
In this colloquium, I'll talk about the long, forgotten history of national security whistleblowing. The exposure of privileged information is often seen as a left-wing form of dissent or act of civil disobedience—as epitomised by Daniel Ellsberg in the 1970s or Edward Snowden in recent years—but the deeper history reveals a curious, complex story behind the whistleblowing phenomenon, which emerged in tandem with the modern system of state secrecy.

Kaeten Mistry received his Ph.D. from the University of Birmingham and currently serves as a Senior Lecturer in American Studies at University of East Anglia and as an Associate of the LSE IDEAS Cold War Studies Programme. He specializes in U.S. history, with a focus on the way American state and private actors have been involved in foreign affairs during the 20th century, and his first book, The United States, Italy, and the Origins of Cold War: Waging Political Warfare, was published by Cambridge University Press. His articles have appeared in Diplomatic History, Cold War History, and Modern Italy, among other places, and he joined the faculty at East Anglia after holding positions at the University of Warwick and University College Dublin.