"The Genesis of American Indian Constitutionalism": Distinguished Research Fellow Lecture with Daniel Mandell
As KICD Distinguished Research Fellow Dan Mandell noted in opening the Kinder Institute's Spring 2019 kickoff lecture, the structural framework of the 1621 treaty between the Plymouth Colony and the neighboring Wampanoag tribe drew on a norm of divided constitutionalism that would shape relations with indigenous peoples for centuries to come, both in the British colonies and the United States. Derived from the early conceptualizations of international law and natural rights put forth by Renaissance thinkers such as Gentili and Grotius, the treaty acknowledged Wampanoag sovereignty while simultaneously granting Plymouth courts the jurisdictional right to judge potential conflicts between individuals from the two communities. Variations of this arrangement, Prof. Mandell showed, were emerging during the era as an oft-utilized imperial tool. Spain and Portugal, for example, forged multiethnic empires where the autonomy of indigenous peoples was to some degree protected within larger imperial structures, while Dutch settlers considered themselves as strangers or visitors in lands where native groups remained sovereign entities. In terms of the English standard, the agreement between Plymouth Governor William Bradford and Wampanoag sachem Massasoit reflected British leaders' growing sense of market-driven ambivalence toward indigenous legal and cultural structures—their calculation, that is, that acknowledging indigenous sovereignty had the potential to enhance Britain's trade opportunities and neutralize its trade competitors.
Initially, the post-treaty reality in Massachusetts reflected the terms of the agreement that Bradford and Massasoit had reached. In fact, most laws regarding relations with the Wampanoag applied to the colonists—what they could and could not buy and sell, for example—and even the 1652 ruling that prohibited members of the tribe from working in the colony on the Sabbath was directed at Plymouth residents who were trying to side-step theological mandate. Soon, however, ethnocentrism began to creep in and constitutional order began to break down. Perhaps most notably, in 1675, Plymouth courts ordered the execution of three Wampanoag for the murder of fellow tribesman and Christian convert John Sassamon, an egregious extension of colonial authority and violation of the 1621 agreement that was the first trial of its kind to take place in a non-tribal court as well as the spark for King Philip's War.
Indian policies in the early United States reflected a similar trajectory. Under Secretary of War Henry Knox, Indian affairs became the purview of his office, rather than the Department of State, meaning that tribes retained their political and legal autonomy as foreign nations while the U.S. retained cross-community jurisdictional authority—virtually the same arrangement as in Plymouth. Jefferson would later follow suit, asserting, for example, that all native peoples held the title to their land and could regulate commerce thereon as they pleased, but as jurisdictional boundaries became more fluid, and violent profit-seeking more rampant, American policymakers and courts began to seek out ways to exert more and more control over tribes. As Prof. Mandell laid out in tracing the narrative of American Indian constitutionalism over time, racism was not the only force besieging native sovereignty. In addition, developing sentimentalism regarding individual rights was behind a number of legislative turning points—from the Dawes Act of 1887 to the Indian Civil Rights Act of 1968—that justified the U.S. government's intervention in tribal life and its reduction of the jurisdiction of tribal courts. And while figures such as John Collier advocated, sometimes successfully, for the restoration of sovereignty, self-government, and resource control to tribes, this push-and-pull between individual rights and the rights of tribal communities remains at the heart of constitutional debates to this day.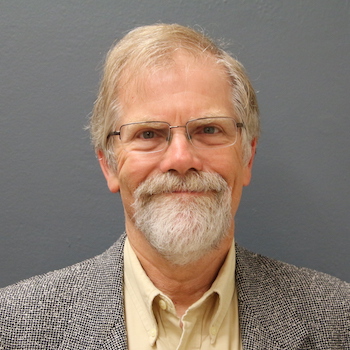 Daniel Mandell has been professor of history at Truman State University in Missouri since 1999, with a history Ph.D. from the University of Virginia (1992) and an M.A. in Urban and Environmental Policy from Tufts University (1989). He recently completed a manuscript, tentatively titled The Lost Tradition of Economic Equality in America, 1600-1880, to be published by Johns Hopkins University Press, and as a 2018-19 Distinguished Research Fellow at the Kinder Institute, he will begin a new project examining how the evolution of American Indian policies has reflected a constitutional conundrum between individual and collective rights. Mandell has written six books and many articles on Native Americans in New England, 1600-1900; one book, Tribe, Race, History: Native Americans in Southern New England, 1780-1880 (2008) received the Lawrence Levine Award for the best book on American cultural history from the Organization of American Historians. In 2016, he received the Distinguished Literary Achievement award from the Missouri Humanities Council, and he has received various research fellowships, including major grants from the National Endowment for the Humanities and the American Antiquarian Society; he is an elected member of that organization, the Massachusetts Historical Society, and the Colonial Society of Massachusetts.