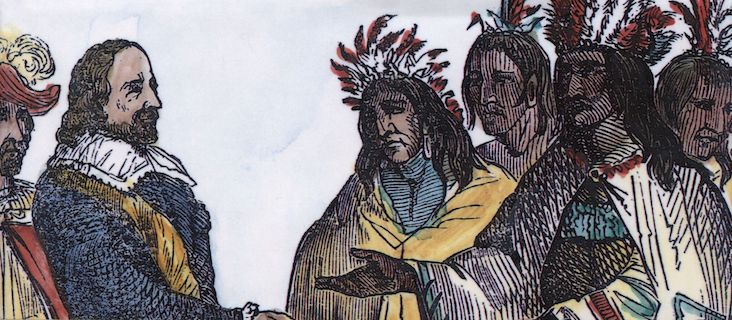 The 1621 Plymouth-Massasoit Agreement and the Genesis of American Indian Constitutionalism
Spring 2019 Distinguished Research Fellow Lecture
A new annual tradition at the Kinder Institute, our second Distinguished Research Fellow Lecture will feature Truman State Professor Daniel Mandell's discussion of the 1621 Plymouth-Massasoit Agreement and its implications for American policies regarding Native sovereignty and human rights. The talk, which is free and open to the public, will be held on January 25 at 3:30pm in Jesse Hall 410.
Abstract
2018-2019 Distinguished Research Fellow and Truman State Professor Daniel Mandell will dissect how the 1621 Plymouth-Massasoit agreement reflected early modern European and English paradigms of relations with indigenous peoples, as Plymouth respected Wampanoag sovereignty even as it claimed the right to judge potential conflicts between individuals from the two communities. In addition, Prof. Mandell will reflect on how this agreement presaged American policies regarding Native sovereignty and human rights—the larger research project he has been at work on while in residence at the Kinder Institute.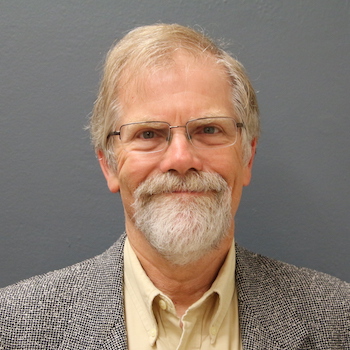 Daniel Mandell has been professor of history at Truman State University in Missouri since 1999, with a history Ph.D. from the University of Virginia (1992) and an M.A. in Urban and Environmental Policy from Tufts University (1989). He recently completed a manuscript, tentatively titled The Lost Tradition of Economic Equality in America, 1600-1880, to be published by Johns Hopkins University Press, and as a 2018-19 Distinguished Research Fellow at the Kinder Institute, he will begin a new project examining how the evolution of American Indian policies has reflected a constitutional conundrum between individual and collective rights. Mandell has written six books and many articles on Native Americans in New England, 1600-1900; one book, Tribe, Race, History: Native Americans in Southern New England, 1780-1880 (2008) received the Lawrence Levine Award for the best book on American cultural history from the Organization of American Historians. In 2016, he received the Distinguished Literary Achievement award from the Missouri Humanities Council, and he has received various research fellowships, including major grants from the National Endowment for the Humanities and the American Antiquarian Society; he is an elected member of that organization, the Massachusetts Historical Society, and the Colonial Society of Massachusetts.