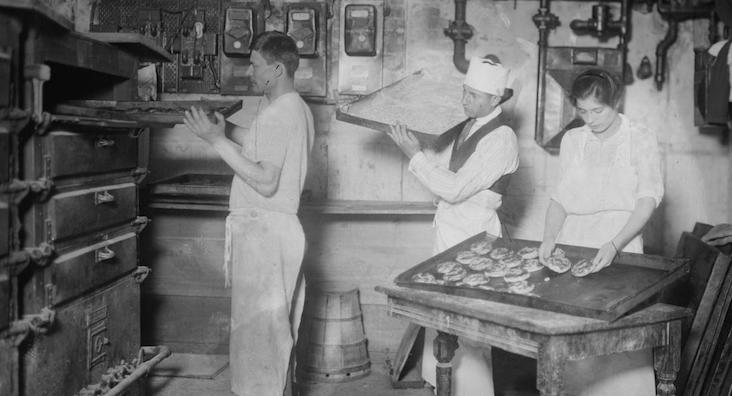 What Was It That the Supreme Court Did in Lochner v. New York That Was So Horrible?
Fall 2017 Public Lecture Series
Making the annual trip back to his undergraduate alma mater, Boston University Honorable Paul J. Liacos Professor of Law James E. Fleming will give an October 19 public lecture on the implications of constitutional scholars and judges invoking the Supreme Court's "grave errors" in Lochner v. New York (1905) in critiquing their opponents (see abstract below). Free and open to the public, the lecture will take place at 1:00 PM in Hulston Hall 7, and will be followed by a 3:30 PM workshop discussion of a chapter draft on the legacy of Loving v. Virginia from Boston University Professor of Law Linda C. McClain's book-in-progress, Bigotry, Conscience, and Marriage: Past and Present Controversies (held in Jesse Hall 410).
Abstract
A specter is haunting constitutional law—the specter of Lochner v. New York (1905). Why is Lochner so infamous? What does it mean to summon the ghost of Lochner and to charge judges with repeating its "grave errors"? My response is that it means to charge them with doing whatever it was that the Court did in Lochner that was so horrible! The response may seem vacuous, but it is not. The point is that, at least since the New Deal, constitutional scholars and judges have used Lochner as a rhetorical club to criticize their opponents. Each theory of constitutional interpretation and judicial review has different implications for what, if anything, was wrong with Lochner (as well as for the relationship between Lochner, on the one hand, and Roe V. Wade (1973) and Obergefell v. Hodges (2015), on the other). I shall distinguish and assess several prominent theories and views concerning Lochner in relation to Roe and Obergefell, arguing that while the Court was wrong to protect economic liberties in Lochner, it was right to protect personal liberties in Roe and Obergefell. Thus, contrary to Justice Scalia's and Chief Justice Roberts' charges, Roe and Obergefell do not revive the "grave errors" of Lochner.

James E. Fleming received his A.B. in Political Science from University of Missouri, his Ph.D. in Politics from Princeton University, and his J.D. from Harvard Law School. He currently serves as The Honorable Paul J. Liacos Professor of Law at Boston University School of Law. He is the author of five books, most recently Fidelity to Our Imperfect Constitution (Oxford University Press, 2015), Ordered Liberty: Rights, Responsibilities, and Virtues (Harvard University Press, 2013), with Boston University School of Law Professor and Paul M. Siskind Research Scholar Linda C. McClain, and American Constitutional Interpretation (4th ed., Foundation Press, 2008), with Princeton University Professors Walter F. Murphy and Stephen Macedo and University of Notre Dame Professor Sotirios A. Barber. Prior to joining the faculty at Boston University, Professor Fleming served as Leonard F. Manning Distinguished Professor of Law at Fordham University School of Law.