A Nation Forged by Crisis: A New American History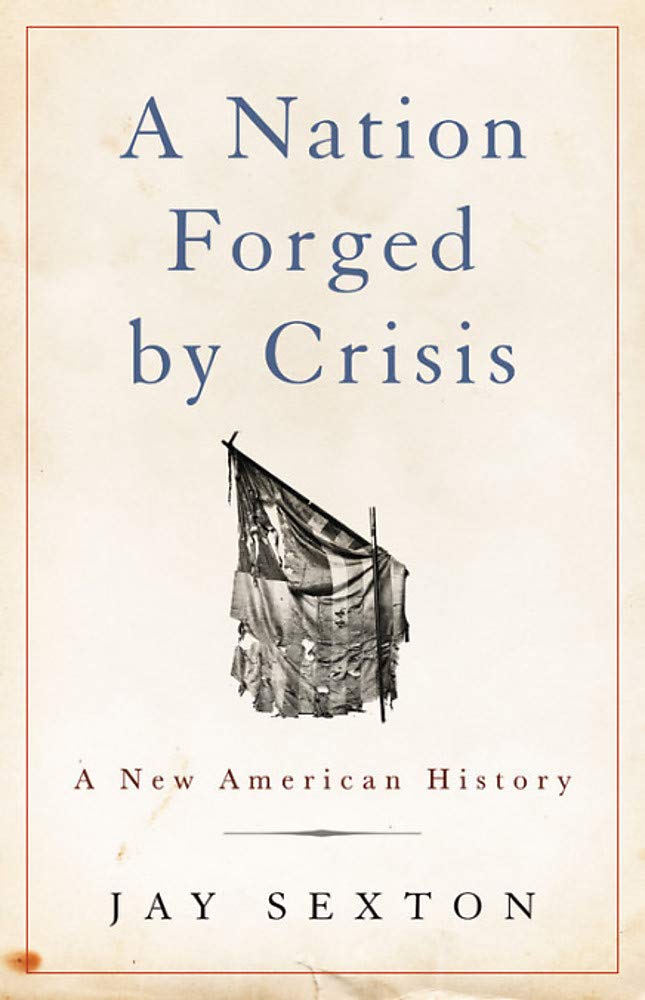 In A Nation Forged by Crisis, Kinder Institute Chair in Constitutional Democracy Jay Sexton contends that our national narrative is not one of halting yet inevitable progress but of repeated disruptions brought about by shifts in the international system. Sexton shows that the American Revolution was a consequence of the increasing integration of the British and American economics; that a necessary precondition of the Civil War was the absence, for the first time in decades, of foreign threats; and that we cannot understand the New Deal without examining the role of European immigrants and their offspring in transforming the Democratic Party.
"A Nation Forged by Crisis is a superb history of America-in-the-world. Building on the best new work on the crises that have shaped the unpredictable course of American history, Jay Sexton's provocative synthesis offers fresh perspectives on our own troubled times." —Peter Onuf, University of Virginia, coauthor, with Annette Gordon-Reed, of Most Blessed of the Patriarchs
 "Only a scholar of Jay Sexton's caliber could write a book that ranges so widely, offers so many keen insights, and is such a pleasure to read—even as it is a sober warning that Americans must remember our connections to the world outside our borders if we wish to navigate the crises that we confront." —Eric Rauchway, UC-Davis, author of The Money Makers
---
Published:
Basic Books, October 2018
Author:
Jay Sexton is the Kinder Institute Endowed Chair in Constitutional Democracy and Professor of History at University of Missour. He is the author of Debtor Diplomacy: Finance and American Foreign Relations in the Civil War Era, 1837-1873 (Oxford, 2005; 2nd ed. 2014) and The Monroe Doctrine: Empire and Nation in Nineteenth-Century America (Hill and Wang, 2011). He also has published two major collaborative projects: The Global Lincoln (co-edited with Richard Carwardine, Oxford, 2011) and Empire's Twin: U.S. Anti-Imperialism from the Founding to the Age of Terrorism (co-edited with Ian Tyrrell, Cornell, 2015).