About the Kinder Institute
Mission Statement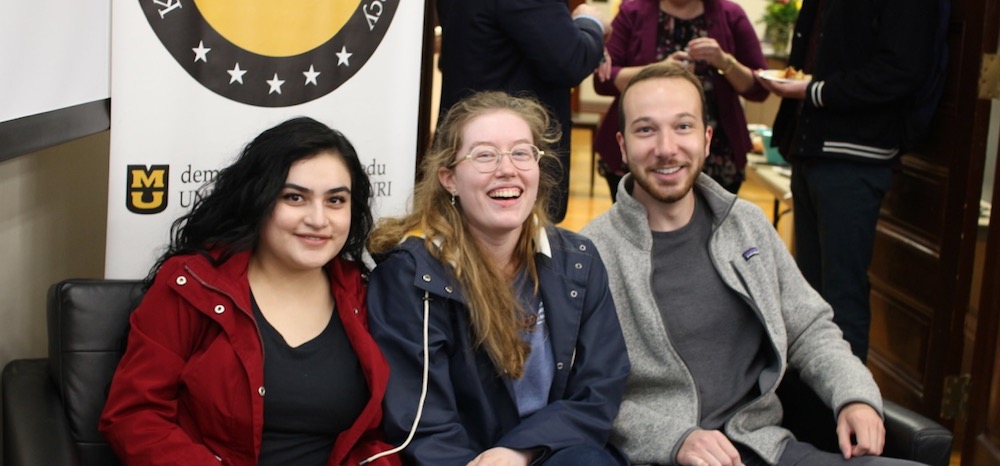 In planning the University of Virginia, Thomas Jefferson listed the teaching of "the principles and structure of government" as the first objective of public higher education. The purpose, Jefferson made clear, was to educate thoughtful and engaged citizens of the new nation. In the core curriculum for his "Academical Village," he called for the study of "Government, Political Economy, Law of Nature and Nations, and History" to be "interwoven with Politics and Law." The state of Missouri later followed Jefferson's precepts by incorporating civic education into the missions of its public schools, colleges, and universities, with state law requiring "regular courses of instruction in the Constitutions of the United States and of the state of Missouri, and in American history and institutions."
While the University of Missouri has maintained that mission, civic education still needs to be revitalized both on our campus and around the country. Easy cynicism about our institutions is widespread. Far too many Americans, including those with university degrees, have little practical knowledge of the American political system and its underlying values, and even less feeling for it. Students know who the president is, and the latest social media outrages, but the most basic concepts about the political process, government institutions, and American political thought elude many of them.
Centers such as the Kinder Institute on Constitutional Democracy can play a major role in changing this situation by reinvigorating civic education for the twenty-first century. We are committed to pursuing excellence in the study of the American constitutional and democratic traditions, and we have accomplished a lot in our short history. Through our on- and off-campus undergraduate programs, educational outreach initiatives in the community and around the state, academic workshops, fellowships, faculty scholarship and teaching, and public events, the Kinder Institute has refocused attention and resources on the subjects that Jefferson tried to build into the heart of university education.
In laying the groundwork for a new intellectual community on the University of Missouri campus, we have taken a holistic approach, combining many aspects of academic life that are often sealed off from one another. Within the Kinder Institute, we have brought together different disciplines and departments, forged connections between teaching and research, connected faculty members with members of the community, and united scholars of different ideological perspectives, all in an atmosphere of collegial fellowship. There is much work left to do, but the first two years have marked a promising start to this important endeavor. Today, the Kinder Institute is poised to become a national leader in civic education and absolutely unique in the civility  of discourse with which we function.

Justin B. Dyer, Director Kinder Institute on Constitutional Democracy
Professor of Political Science

Jeffrey L. Pasley, Associate Director Kinder Institute on Constitutional Democracy
Professor of History and Journalism