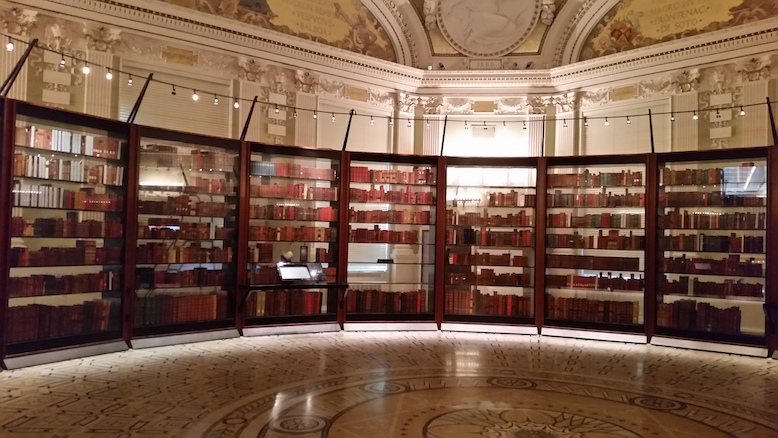 recent
Publications
Electing the House: The Adoption and Performance of the U.S. Single-Member District Electoral System

Locating the development of the single-member district system within the context of American political thought, Dow's study clarifies the workings and significance of a critical electoral process in our time, while in the process informing and enhancing our understanding of the evolution of the American political system.

The Accessible Federalist

Faithfully re-phrased for modern readers by an established and respected scholar of American political thought, the selected essays included here offer today's readers a judicious and effective first approach to The Federalist's most important ideas.

A Guide to the Missouri Constitution

Justin B. Dyer & Greg Casey

A Guide to the Missouri Constitution is the most efficient text for understanding the structure of Missouri's government and the relevance that its lengthy Constitution has to contentious issues in the state today.

JFK and the Masculine Mystique: Sex and Power on the New Frontier

From very early on in his career, John F. Kennedy's allure was more akin to a movie star than a presidential candidate. Why were Americans so attracted to Kennedy in the late 1950s and early 1960s—his glamorous image, good looks, cool style, tough-minded rhetoric, and sex appeal?

C.S. Lewis on Politics and the Natural Law

Justin Dyer

Co-authored with Micah J. Watson, Associate Professor of Political Science and Director of the Center for Politics & Religion at Union University, C.S. Lewis on Politics and the Natural Law debunks the commonly held assumption that Lewis was uninterested in politics and public affairs by exploring "the contours of Lewis' multi-faceted Christian engagement with political philosophy generally and the natural law tradition in particular" and, in the process, situating him among ancient and modern seminal thinkers.

Lloyd Gaines and the Fight to End Segregation

James Endersby and William T. Horner

This is is the first book to focus entirely on the Gaines case and the vital role played by the NAACP and its lawyers—especially Charles Houston, known as "the man who killed Jim Crow"—as they advanced a concerted strategy to produce political change.
upcoming
Publications
There are currently no upcoming faculty publications.
Check back here in the coming months for more information about other recent or forthcoming faculty publications.