More than anything, the Kinder Institute is a vibrant, diverse community of scholars who share not only an academic interest in rigorously unpacking the complex history of constitutional democracy in the U.S. and around the globe but also a commitment to collective inquiry. Both in the classroom and beyond it, our undergraduates, graduate students, and faculty learn both alongside and from one another, and they do so with the kind of civility and interdisciplinary curiosity that is essential to generating innovative scholarship and engaging in productive discourse.
You can contact the Kinder Institute front desk with questions at, (573) 882-3330. For questions specifically regarding undergraduate programs, contact Dr. Thomas Kane, Director of Undergraduate Studies, at KaneTC@missouri.edu.
Use the tabs below to meet the people who make up the Kinder Institute.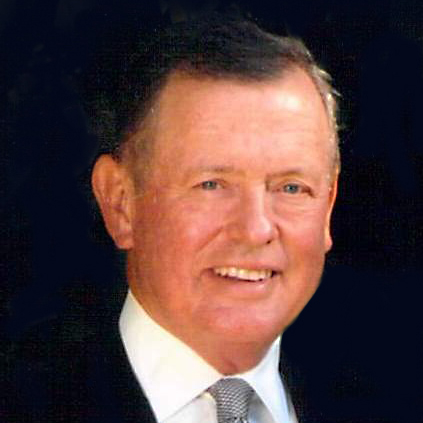 Alan Atterbury
Alan L. Atterbury received his B.A. in Economics from the University of Missouri and his J.D. from the University of Missouri School of Law. He served as an active-duty Army officer, after which he acted as Attorney Advisor to Federal Power Commission Vice-Chairman Pinkroy C. Walker, former Dean of the MU School of Business and practiced law as a partner at Morrison & Hecker (now Stinson, Leonard, Street). Mr. Atterbury was co-founder and founding CEO of Midland Loan Services (MLS), a national real estate financial services company based in Overland Park, KS. MLS, now owned by PNC Financial Services, is currently the nation's second-largest commercial real estate loan servicer with approximately $400 billion of loans under management. Mr. Atterbury continues to be active in Midland Properties, Inc., a local investment management company. He has served as a board member at the Harry S. Truman Library Institute, the Midwest Research Institute, and the Kansas City Missouri Police Foundation, and as chair of the UMKC Trustees and UMKC Foundation boards. He is married to Mary Pearson Atterbury, a graduate of the MU School of Education, and they have three children: Jennifer, Andrew, and David.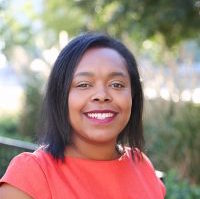 Jenelle Beavers
In 2018, Jenelle Beavers joined the UM System Office of the General Counsel after serving as the Associate Director of MU's Honors College. Before moving back to Missouri, she spent eight years as a trial attorney with the United States Department of Justice. In 2011, she earned a special commendation from the Assistant Attorney General for Outstanding Service for her work on behalf of U.S. taxpayers. From 2005-2008, she was a litigation associate in the Washington D.C. office of Latham & Watkins, where she represented individuals, non-profit and for-profit entities, and other institutional clients in white-collar and governmental investigations and civil litigation. She also served on the firm's global hiring committee. Originally from Kansas City, MO, Ms. Beavers holds a B.A. in English from the University of Missouri and credits her professional success to her undergraduate curricular and extracurricular experiences at MU. She earned her J.D. and M.P.H. from the University of Michigan where she was an editor of the Michigan Law Review. Ms. Beavers also currently serves on the Missouri Supreme Court's Commission on Racial and Ethnic Fairness.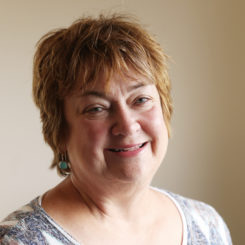 Jean Becker
Jean Becker was chief of staff for George H.W. Bush from March 1, 1994, until his death on November 30, 2018. She supervised his office operations in both Houston, Texas, and Kennebunkport, Maine, overseeing such events as the opening of the George Bush Presidential Library Center in 1997 and the commissioning of the USS George H.W. Bush aircraft carrier in January 2009 and coordinating his special projects such as the Bush-Clinton Katrina Fund. She took a leave of absence in 1999 to edit and research, All the Best, George Bush; My Life in Letters and Other Writings.
Previously, Ms. Becker served as deputy press secretary to First Lady Barbara Bush from 1989 to 1992.  After the 1992 election, she moved to Houston to help Mrs. Bush with the editing and research of her autobiography, Barbara Bush, A Memoir.  She later assisted Mrs. Bush with a follow-up book, Reflections, published in 2003.
Before joining the Bush White House staff in 1989, Ms. Becker was a newspaper reporter for 10 years, including a four-year stint at USA TODAY, where her duties included covering the 1988 presidential election and serving as a Page One editor.
Ms. Becker grew up on a family farm in Martinsburg, Missouri, and was valedictorian of her country high school.  She graduated from the University of Missouri in 1978 with a bachelor's in journalism and a bachelor's in arts with a major in political science. She was recognized as an outstanding alumnus by the University of Missouri in 2017.
She is a member of the board of directors for Points of Light, the Barbara Bush Foundation for Family Literacy, and the George and Barbara Bush Foundation. She also is a member of the advisory board of The George Bush Presidential Library Center and The George Bush School of Government and Public Service. Her book about Mrs. Bush, Pearls of Wisdom, was a New York Times best-seller when it was released on March 3, 2020. She is working on a second book about President Bush's post presidency, to be published in 2021.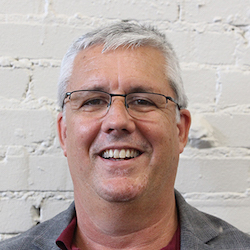 Jay Dow
Kinder Institute Faculty

,

Advisory Board

,
Kinder Institute Faculty Fellow, Professor of Political Science, dow@missouri.edu
Jay Dow is Professor of Political Science and 2017-2020 Frederick A. Middlebush Chair in Political Science. Before coming to the University of Missouri, he earned an undergraduate degree at the University of Oregon and a Ph.D. at the University of Texas at Austin. Professor Dow's research focuses on voting and elections, which he approaches from the public choice tradition in political science, as reflected in his recent book, Electing the House: The Adoption and Performance of the Single-Member District Electoral System (University Press of Kansas, March 2017). Professor Dow regularly teaches courses on American government, parties and elections, and American political thought, as well as the "Constitutional Debates" course for the Kinder Institute's Honors College series, and he also organizes the Jefferson Book Club, an extracurricular undergraduate reading group that meets monthly to discuss great books in the classical liberal tradition.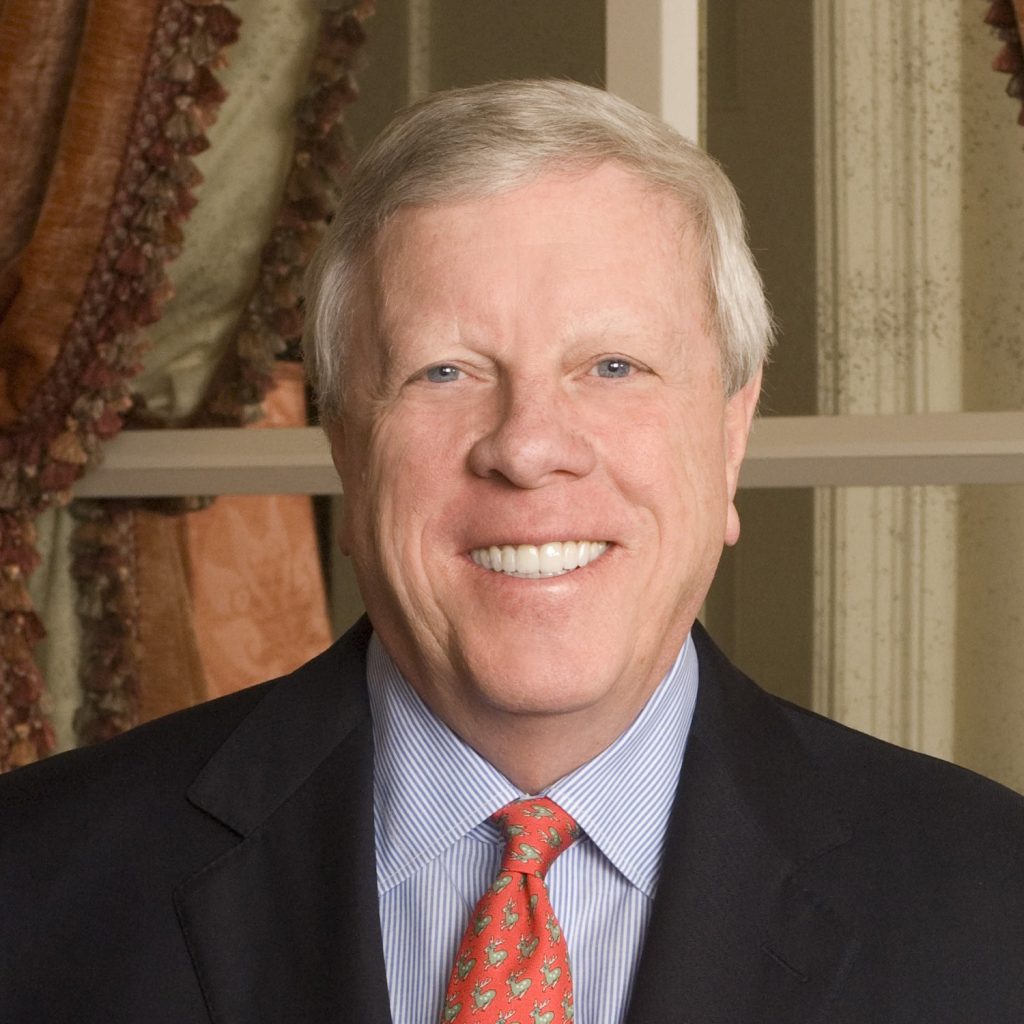 Richard D. Kinder
Richard D. Kinder is Executive Chairman of Kinder Morgan, Inc., the largest energy infrastructure company in America, which he co-founded in February 1997. Under his leadership, Kinder Morgan has grown from a small company with 175 employees to a corporation with almost 12,000 employees. He receives a salary of $1 a year and owns approximately 11 percent of Kinder Morgan. Mr. Kinder is a past recipient of Morningstar's CEO of the Year award.
Kinder Morgan owns an interest in or operates 84,000 miles of pipelines and approximately 165 terminals. The company's pipelines transport primarily natural gas, refined petroleum products, CO2, and crude oil, and its terminals store, transfer, and handle such products as gasoline, ethanol, coal, petroleum coke, and steel.
Mr. Kinder received his undergraduate and law degrees from the University of Missouri and served in Vietnam as a Captain in the U.S. Army. He has served on numerous corporate and non-profit boards and is a life trustee and current Chairman of the Board of Trustees of the Museum of Fine Arts in Houston. He is also chairman of the Kinder Foundation.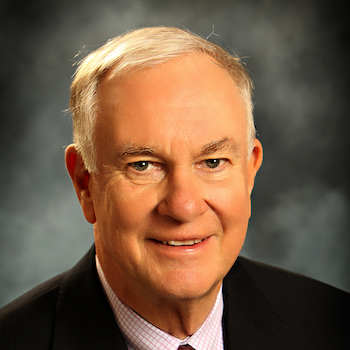 Clyde Graves Lear
Clyde Lear is the retired Chairman and CEO of Learfield Communications Inc., a company he started in 1972 as an outgrowth of his Master's project at the University of Missouri School of Journalism. The company, which entered the college sports business in 1975, recently merged with IMG College and is now called Learfield/IMG College.
Learfield/IMG College is the preeminent leader in the collegiate sports marketing arena and is the exclusive provider of marketing services for athletic departments at 220 major universities. The Plano, TX-based company has offices in 250 cities. In addition, Learfield/IMG College has branched out into other affiliated businesses, including licensing, ticket sales and systems, LED displays and scoreboards, collegiate athletic websites, and digital media and brand marketing. The company also operates the nation's largest agricultural radio network, the Brownfield Network, and four state news networks. Today, Learfield/IMG College has roughly 2,500 employees.
Lear received a Master's degree in Broadcast Journalism from the University of Missouri in 1968 and an AB degree in 1966 from Central Methodist University (CMU) in Fayette, Missouri. He attended high school in Jefferson City, where he was born in 1944.
Lear is a leader in higher education. For 13 years, he served on the Board of Curators of CMU and for five years was its Chair. He was named a member of the 1992 Class of Distinguished Alumni from the University of Missouri and was a past recipient of the Edward R. Murrow Award, both distinctions in acknowledgment of his significant contribution to media in America. He has also been a leader in the Missouri Governor's Student Leadership Forum since its inception 32 years ago; was President of Jefferson City's Memorial Community Hospital; is an Eagle Scout and a member of the Board of Central Bank and the National Board for Young Life; and was enshrined into the Missouri Sports Hall of Fame.
Clyde and his wife of 53 years, Sue, have three grown children and six grandchildren.
One of his great loves is mentoring. He and Sue use their resources to develop outstanding executives and leaders, and he gives significant time to helping college age—and post-college age—men and women grow spiritually, personally, and professionally.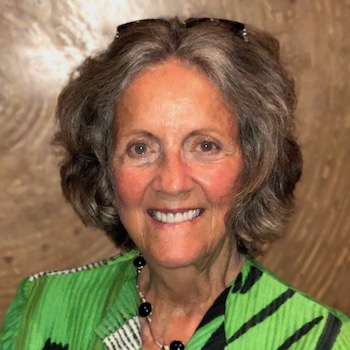 Sara Scholes Morgan
Sara has been involved in non-profit, civic, and political organizations for over fifty years, in seven different cities, including Kansas City and Washington, D.C., and four different states (MO, VA, FL, TX). She is the co-founder and past president of the Houston Center for Contemporary Craft, which opened in September 2001, and currently serves on its board of directors. In addition to serving on the Advisory Board for the Kinder Institute, she is on the board of the Houston Grand Opera and The Museum of Fine Arts, Houston, and is a Life Trustee and board member of The Nelson-Atkins Museum of Art in Kansas City. Sara is also a past board member and Life Trustee of the American Craft Council and has served on the boards of the Children's Museum of Houston and Girls, Inc., among other organizations.
Sara and Bill Morgan have been married for 53 years and have two children, Catherine and Mike, who is married to Chrissi. They have three grandchildren, Emma (21), Will (18), and Kate (15). Sara is a graduate of the University of Missouri with a degree in Political Science.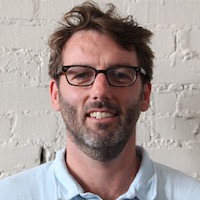 Jay Sexton
Kinder Institute Faculty

,

Advisory Board

,
Kinder Institute Director, Professor of History and Constitutional Democracy, sextonj@missouri.edu
Jay Sexton is the Kinder Institute Director and a Professor of History and Constitutional Democracy. A native of Salina, Kansas and graduate of KU, he returned to the Midwest to the University of Missouri in 2016 after spending the better part of two decades at Oxford University in England. Sexton started in Oxford as a grad student Marshall Scholar and worked his way up to being Director of the Rothermere American Institute and, upon his departure, being elected to the honorary title of Distinguished Fellow.
Sexton specializes in the political and economic history of the nineteenth century. His research situates the United States in its international context, particularly as it related to the dominant global structure of the era, the British Empire. He is the author of Debtor Diplomacy: Finance and American Foreign Relations in the Civil War Era, 1837-1873 (Oxford, 2005; 2nd ed. 2014) and The Monroe Doctrine: Empire and Nation in Nineteenth-Century America (Hill and Wang, 2011). He also has published two major collaborative projects: The Global Lincoln (co-edited with Richard Carwardine, Oxford, 2011) and Empire's Twin: U.S. Anti-Imperialism from the Founding to the Age of Terrorism (co-edited with Ian Tyrrell, Cornell, 2015). His newest book, A Nation Forged by Crisis: A New American History, was published in October 2018 from Basic Books.
Currently, Sexton is at work on a book that explores how steam infrastructure conditioned the connections and relations between the United States and the wider world in the second half of the nineteenth century. He also is co-editing the second volume of Cambridge University Press' Cambridge History of America and the World with Prof. Kristin Hoganson of University of Illinois, and the two are additionally working on a collaborative project on "transimperialism"–the crossings and intersections between empires in the nineteenth century.
Sexton enjoys working with enterprising students, undergrad or grad, who set their own intellectual agenda. When he is not reading or talking history, he is cheering for KC sports teams and following British politics.