More than anything, the Kinder Institute is a vibrant, diverse community of scholars who share not only an academic interest in rigorously unpacking the complex history of constitutional democracy in the U.S. and around the globe but also a commitment to collective inquiry. Both in the classroom and beyond it, our undergraduates, graduate students, and faculty learn both alongside and from one another, and they do so with the kind of civility and interdisciplinary curiosity that is essential to generating innovative scholarship and engaging in productive discourse.
You can contact the Kinder Institute front desk with questions at, (573) 882-3330. For questions specifically regarding undergraduate programs, contact Dr. Thomas Kane, Director of Undergraduate Studies, at KaneTC@missouri.edu.
Use the tabs below to meet the people who make up the Kinder Institute.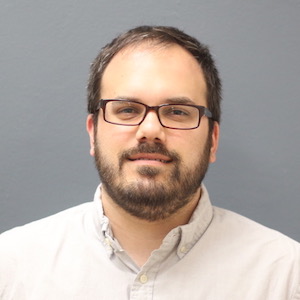 Lawrence Celani
Goodrich Fellow, State Historical Society of Missouri, Kinder Institute Graduate Research Affiliate, lcytb@mail.missouri.edu
Lawrence Celani received his B.A. in History and Philosophy from the University of Rhode Island, and his M.A. in American History from Providence College. He is interested in the politics of slavery and freedom in the Missouri and Illinois borderland region in the early republic, and his dissertation examines the political and legal regimes on both sides of the river, and the process by which this region moved from a unified one, connected by a shared colonial heritage and institutions, to one divided along sectional lines by the Civil War. He argues that this process was accelerated during the period between 1818 and 1824 that saw a series of national and regional crises that enhanced the political, social, and economic divisions that arose in the antebellum period in these states. In addition to his research, Lawrence is working with the Missouri Humanities Council on a traveling exhibit that will commemorate the bicentennial of Missouri's statehood and the local and national crises that surrounded it.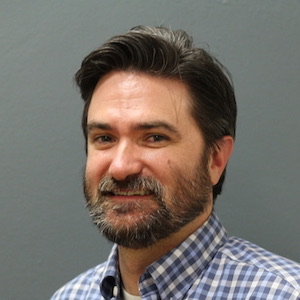 Brendon Floyd
Haskell Monroe Graduate Fellow in Civil War Era History, bgfloyd@mail.missouri.edu
Brendon Floyd holds a B.A. in History and an M.Ed. in Secondary Education from Johnson State College, as well as an M.A. in History from Southern Illinois University Edwardsville. He is now a Ph.D. student in History at University of Missouri, working under Jay Sexton as the Haskell Monroe Graduate Fellow in Civil War Era History. His research interests lay in Irish and Irish-American radicalism and identity in the Early American Republic.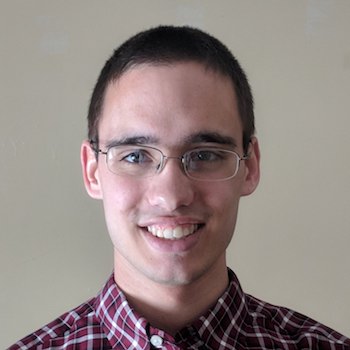 Zach Lang
Kinder Institute Ph.D. Fellow in Political Science, zplbd7@mail.missouri.edu
Zach Lang earned his B.A. in Government from St. Lawrence University and is currently a Ph.D. student in Political Science at the Truman School of Government and Public Affairs at MU. His research areas are American Politics and Public Policy, specifically, federalism. His dissertation examines the rise in multi-state lawsuits against the federal government in recent decades. He will address what factors influence when states lead or participate in litigation against the federal government across different courts, policy areas, and presidential administrations, particularly the role of attorney's general and solicitor's general in this development. In his spare time, he enjoys running, hiking, kayaking, film, gaming, Dungeons and Dragons.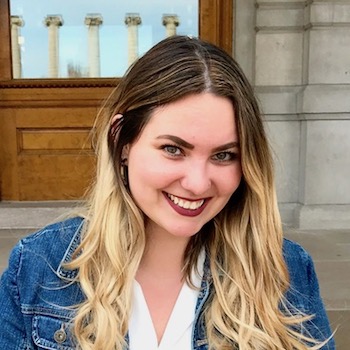 Jordan Pellerito
Collegiate Fellow, Kinder Institute Residential College, jbp9t5@mail.missouri.edu
Jordan Pellerito holds B.A.s in History and Political Science and an M.A. in History from the University of Missouri. Her Master's thesis explored how African and Native Americans received the Marquis de Lafayette as a symbol of the American Revolution during his 1824-1825 tour, and how this contributes to the Era of Good Feelings discourse. As an undergraduate, she was a member of the Kinder Institute's Society of Fellows and for the past three years has served as the Teaching Assistant-in-Residence for the Kinder Scholars D.C. Summer Program's "Beltway History & Politics" course. Jordan is now a Ph.D. student in the History Department, where she will focus on public and antebellum history, and she will serve during AY 2019-20 as the Kinder Institute's inaugural Collegiate Fellow, coordinating academic and extracurricular programming for the new Residential College.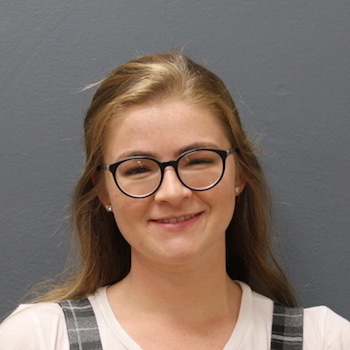 Mackenzie Tor
M.A. Fellow in Political History, mltmq5@missouri.edu
Mackenzie Tor received her B.A. in History & Italian from Providence College and is currently completing her M.A. in History with Dr. Jeff Pasley. Her research interests include early American social and cultural history, and her thesis will examine segregation in the antebellum temperance movement. When not hard at work, Mackenzie enjoys reading, practicing yoga, and cheering on her favorite Boston sports teams. She joins the Kinder Institute as a Fall 2019 M.A. Fellow in History.