More than anything, the Kinder Institute is a vibrant, diverse community of scholars who share not only an academic interest in rigorously unpacking the complex history of constitutional democracy in the U.S. and around the globe but also a commitment to collective inquiry. Both in the classroom and beyond it, our undergraduates, graduate students, and faculty learn both alongside and from one another, and they do so with the kind of civility and interdisciplinary curiosity that is essential to generating innovative scholarship and engaging in productive discourse.
You can contact the Kinder Institute front desk with questions at, (573) 882-3330. For questions specifically regarding undergraduate programs, contact Dr. Thomas Kane, Director of Undergraduate Studies, at KaneTC@missouri.edu.
Use the tabs below to meet the people who make up the Kinder Institute.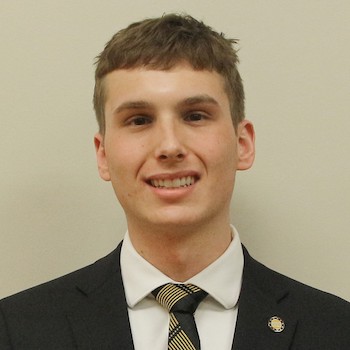 Jackson Bailey
Originally from Willow Springs, Missouri, Jackson Bailey is a second-year sophomore double-majoring in Constitutional Democracy (Law & Institutions) and Political Science (American Politics/Public Policy), with a minor in History. During his short-time at the University of Missouri, Jackson has already engaged in multiple extracurricular and experiential activities, including the Kinder Institute Society of Fellows and legislative internships in both Jefferson City and Washington, D.C. Jackson is also an ambassador to the College of Arts and Science, and while away from his studies, he enjoys reading, spending time with family, and making new connections within the Mizzou community. Jackson ultimately wishes to attend the University of Missouri School of Law and pursue a career in constitutional law or professional lobbying.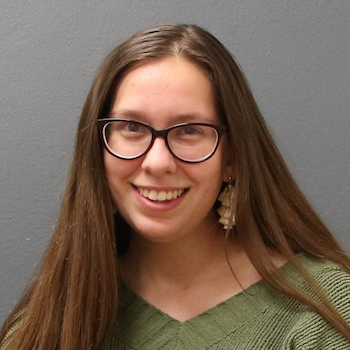 Lauren Bayne
Lauren Bayne is a rising senior from Chesterfield, Missouri, majoring in Elementary Education and Political Science. Her academic interests are the tangible effects of legislation and political initiatives on P-12 learning and providing engaging Critical social studies education to K-5 students. She prefers to spend time in the elementary school classroom, learning from her first and fifth graders, but on Mizzou's campus she can be found planning countless events and programs through her roles as Chair of Programming for the Panhellenic Accessibility Committee, the Director of Programming for ASUM, and Events Director for her sorority. Following graduation, Lauren is ecstatic to teach (hopefully) fourth and fifth graders with eventual plans to go into education policy so she can continue to serve children.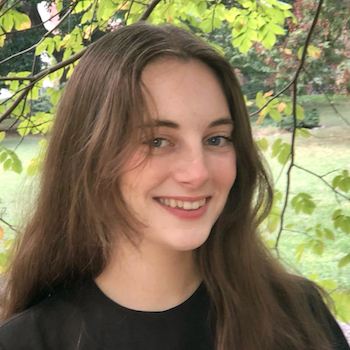 Anna Cowden
Anna Cowden is a rising senior from Overland Park, Kan., a suburb of Kansas City, Mo. She is double majoring in Journalism (strategic communications) and Constitutional Democracy (politics and policy). Other than Kinder Scholars, she was a Kinder Fellow her junior year and a member of the inaugural class of the Kinder Institute Residential College her freshman year. She is currently a Kinder Ambassador. Anna spent her first two years at MU as a reporter and copy chief at the university's independent-run student newspaper, The Maneater. Anna has corporate communications and marketing experience as a two-summer intern for CommunityAmerica Credit Union and is a regular collaborator with the marketing team at the Kansas City Area Development Council (KCADC). Anna spends her free time watching the Royals (Hey, they're getting better!), cooking vegan food, and listening to podcasts.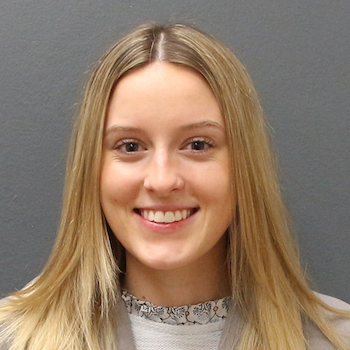 Grace Cunningham
Grace Cunningham is a sophomore from Columbia, Missouri studying Environmental Science with a minor in Political Science. At Mizzou, she is involved with Kappa Alpha Theta which has given her the opportunity to take part in Mizzou traditions such as Homecoming and serving on the house decks committee. Aside from school, Grace enjoys being outside and is always planning her next adventure. Grace wants to have a career working with environmental policy for climate change mitigation.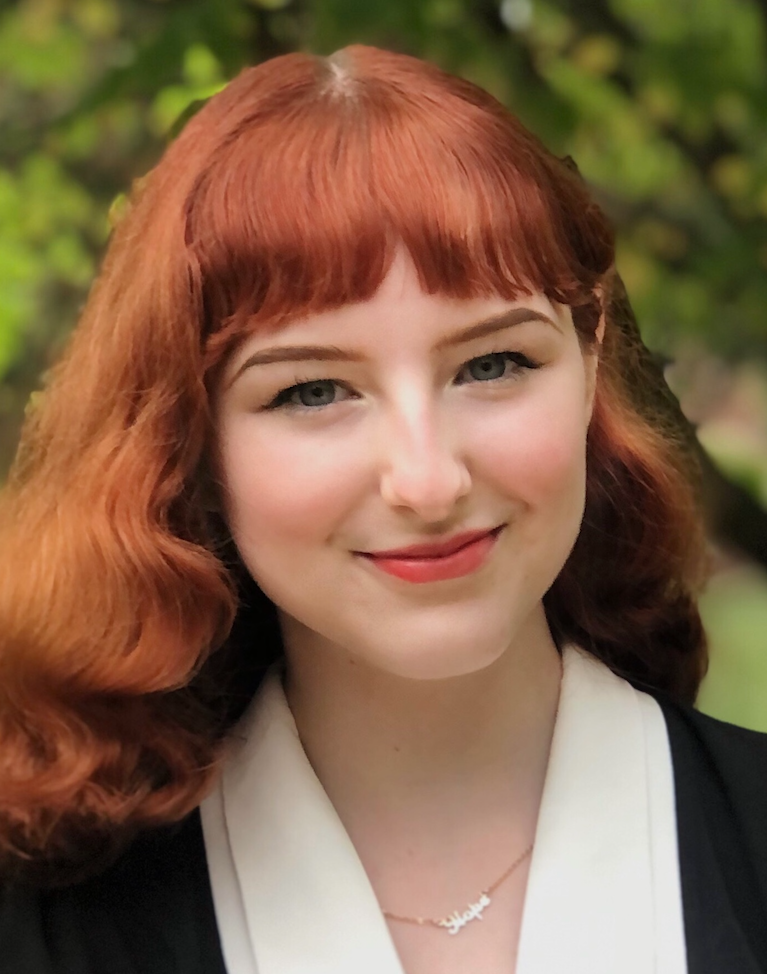 Hope Davis
Hope Davis is a junior from Atlanta, Georgia, studying journalism, political science, constitutional democracy, and humanities. She is currently a city and county government reporter at the Columbia Missourian focusing on covering housing issues, as well as a Kinder Ambassador and Journalism Ambassador. Hope spent her freshman and sophomore years as a copy editor and copy chief at MU's campus newspaper, the Maneater, and she enjoys (and will talk at length about) feminist thought and philosophy, fashion history, and classic film.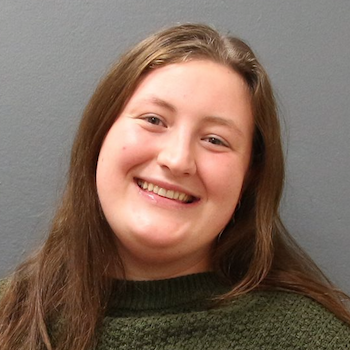 Leah Glasser
Leah Glasser will graduate in December 2022 from the Missouri School of Journalism, where she is working toward a degree in Strategic Communication, with minors in Political Science and Constitutional Democracy. After graduation, Leah hopes to pursue her interests in sustainable agriculture and social justice through a career in communications for a task force or nonprofit. Previously, Leah worked as a field organizer on the 2020 Minnesota Democratic Coordinated Campaign and this past summer, got some hands-on experience working on her parent's organic garlic farm. Currently, she is working on an essay for Kinder's Journal on Constitutional Democracy as part of the Society of Fellows program. Leah hails from White Salmon, Washington and enjoys swimming, hiking, skiing, and reading in her free time.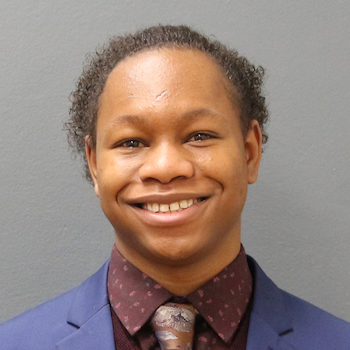 Mark Hood
Mark Hood is a sophomore from Kansas City, MO, majoring in Business Administration, with an emphasis in Finance, and minoring in Pre-Law. On campus he's involved with the Black Business Association, in addition to serving as a Residential Advisor and a Peer-Learning Assistant. He's interested in photography and 3D house modeling and would ultimately like to use real estate law to develop under-privileged and underserved communities.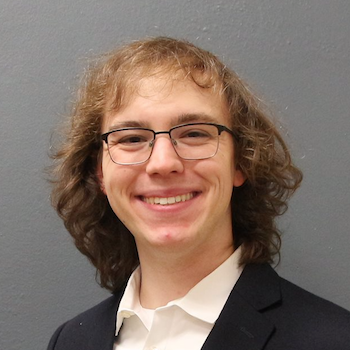 Jack Kunkel
Undergraduate Fellows

,

Kinder Scholars

,
Jack Kunkel was born and raised in Eureka, MO, a small town outside of St. Louis. Throughout his life, he has placed great emphasis on academics and the pursuit of knowledge, well reflected in his college career. Jack is currently a rising junior, pursuing a triple major in Journalism (Strategic Communication), Constitutional Democracy, and Political Science, as well as a minor in History. Through his time at the University of Missouri, Jack has been inspired to pursue a career helping others, which he got a head start on during his time in Washington, D.C., as part of the Summer 2022 Kinder Scholars Program.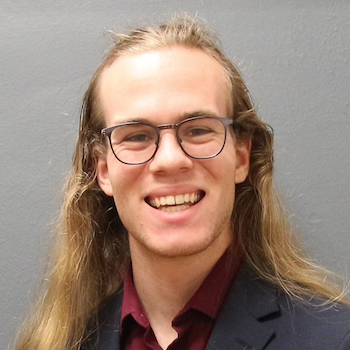 James Langen
James Langen is a sophomore from Columbia, MO, pursuing a double major in Music, as a clarinetist, and History, with an emphasis in public history. He is also pursuing a minor in Spanish. In the School of Music, he is also an employee, working as a cataloguing assistant in the Budds Center. Ultimately, he hopes to get a Master's Degree in Library Science or Archival Studies and do work in the corresponding area. Outside of school, he spends most of his time re-reading Jane Austen novels, cooking elaborate meals, and practicing Sisyphean piano pieces.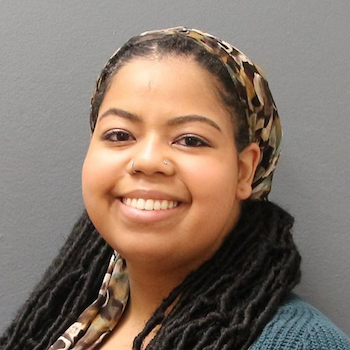 Mable Lewis
Mable Lewis is a junior at The University of Missouri from Columbia, Missouri. She studies Public Health with a Psychology minor, with goals of pursuing health policy in the future. She is heavily involved on campus with the Pre-MPH Scholars program, Public Health Club, School of Health Professions (SHP) Student Council, Little Sisters of the Gold Rose (LSGR), and Women of Color, Honor, and Ambition (WOCHA). Mable is also Flourish Scholarship recipient, and was recently one of 63 students nominated for the MU Award for Academic Distinction (AAD). Outside of school, Mable enjoys spending time with her new puppy, Cupid, trying different local coffee shops, and DIYing home décor. A fun fact is that Mable is first-generation Nigerian-American.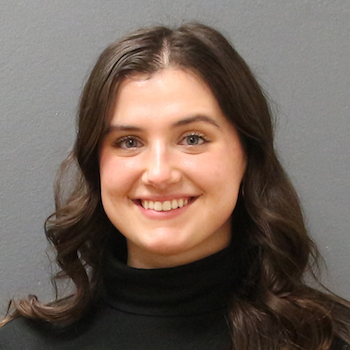 Bailey Martin
Bailey Martin is a junior studying history and constitutional democracy. In addition to being involved with the Kinder Institute, Bailey serves the students of the UM System as Legislative Director of the Associated Students of the University of Missouri, advocating for legislation that would benefit students in Jefferson City. Bailey's academic interests center around public history and making academia accessible and engaging to a wider public audience, a passion currently being exercised with two fellow History Department students via the campaign to save Read Hall alongside two of my fellow History Department students. Bailey hopes to pursue a master's in history upon graduating from the University of Missouri in May of 2023.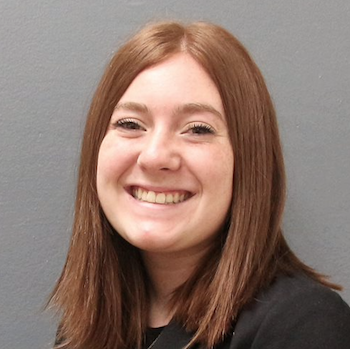 Grace Nielson
Grace Nielson is a junior from Joplin, Missouri, studying Social Work. With a passion to uplift survivors of domestic and sexual violence, Grace serves as a Residential Victim Advocate at True North, a Peer Educator with the RSVP center, and as a coordinator for MU's chapter of It's on Us. Currently, Grace works at a tour guide with MU's Tour Team, serves as the undergraduate representative on the Status of Women's Committee, and as a student assistant for the Congressional Research Institute for Social Work and Policy. After graduation, Grace plans to obtain her Master's in Social Work with an emphasis in Public Policy and Administration in hopes to spend her career creating legislation that further advocates for survivors.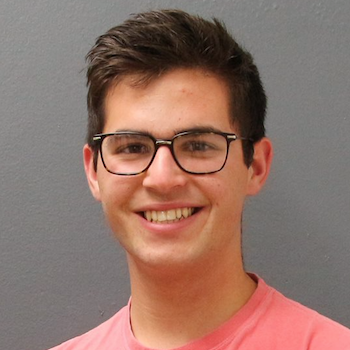 Sam Peterson
Sam Peterson is a sophomore from Joplin, Missouri, studying Economics and Political Science. He is an exec member of MU club climbing, a mathematics tutor, an undergraduate economics researcher, and a Stamps Scholar. He is interested in the clever application of economic models, the history of politics and economy, and anything vaguely literary. Sam enjoys climbing really tall rocks, listening to cacophonous folk music, and reading whatever you suggest to him. He ultimately hopes to pursue a PhD and do meaningful civil service work on development economics or macro.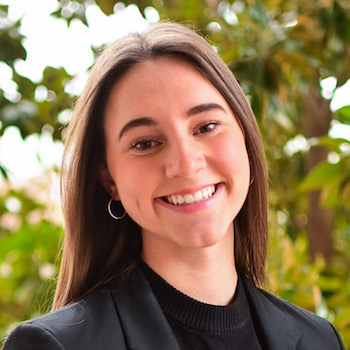 Maddie Reiser
Maddie Reiser is a second-year Stamps Scholar in the MU Honors College, majoring in Political Science and minoring in Business. Maddie is particularly interested in political conflict, international public law, and human rights law and intends to pursue a law degree in one of these areas after graduation. Maddie is originally from Johannesburg, South Africa, but grew up in Pleasant Plains, Illinois, and served as a Legislative Intern in the Illinois House of Representatives during Summer 2021. At Mizzou, Maddie is Secretary of the Missouri International Student Council, a member of Mizzou's Tour Team, and an Undergraduate Research Fellow, and outside of academics, loves to read, listen to music, play volleyball, and explore the coffee shops in Columbia.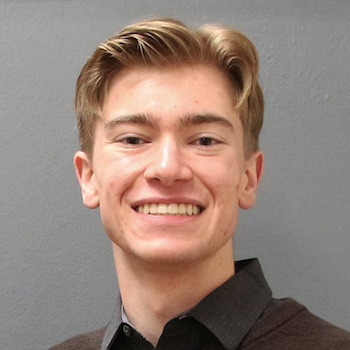 Adam Schwartz
Adam Schwartz is an MU junior studying Political Science and Digital Storytelling, with minors in Journalism and Film. His ultimate goal for his studies is to one day create politically-focused digital media for a news organization. On campus, Adam is in the Mizzou Honors College, a member of Pi Kappa Phi Fraternity, and a part of the Mizzou Esports Media Team, in addition to working for the Campus Activities Programming Board. He also works as the Public Relations Chair for his fraternity, managing their social media pages and community outreach, and on the side, he hosts and produces a weekly entertainment podcast.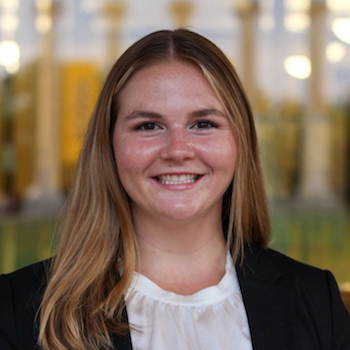 Shanley Silvey
Shanley Silvey is a sophomore from Columbia, MO, double-majoring in Strategic Communications and Spanish. She is the Social Chair for Little Sisters of the Gold Rose, a service sorority on campus, and works in the marketing department for the Missouri School of Health Professions. Shanley worked for the Boone County Clerk's Office as an election official for the 2020 presidential election and has served in various capacities in other local Boone County elections since 2018. During Summer 2021, she attended a Mizzou Spanish language and culture program in Spain and took classes at the University of Oviedo. Upon graduation, Shanley plans to attend law school or a Master's program in order to pursue a career as an immigration lawyer.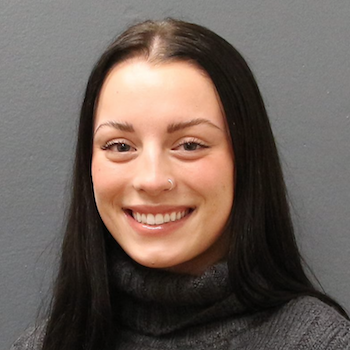 Olivia Skeans
Olivia Skeans is a third-year student from Republic, Missouri, studying Quantitative Economics. On campus, Olivia is the Head of Internal Relations for Undergraduate Women in Economics and a PLA for the Department of Economics. Outside of school, Olivia loves to do yoga, read books, and keep up with The Bachelor.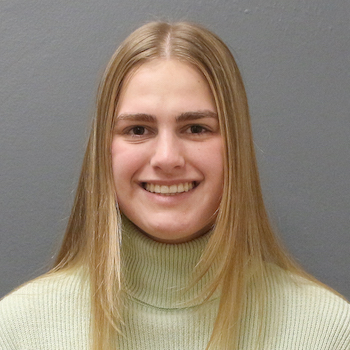 Addie Von Drehle
Addie Von Drehle is a junior from Kansas City studying Constitutional Democracy (emphasis in Social and Political Thought), with minors in Philosophy and Psychology. She works as a server at a local restaurant and is highly involved in medical fundraising efforts on Mizzou's campus. Addie's goal is to learn about the why and how of the world in order to best discern what her role might be in improving the life circumstances of the masses. She loves trivia, vintage clothes, crossword puzzles, spending time outside, and listening to music (favorite band:  The Beatles). Addie's ecstatic for a summer in D.C., where she spent the first seven years of her life, and to re-visit all the Smithsonian museums.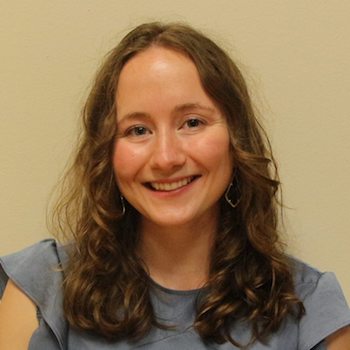 Lillian Williams
Lillian Williams is a junior honors student from Wichita, Kansas, pursuing a degree in History with an emphasis in Public History. She is active on campus as the Vice President of the Undergrad Historical Society and as Vice President Administration of her sorority. This school year, Lillian will serve as a research assistant for the Haskell Monroe Collection digital history project, and she previously completed internships with the Supreme Court of Missouri and the State Historical Society of Missouri. In Summer 2021, Lillian worked as the student assistant at the University's Archives and she continues to work as a Test Administrator for Pearson Professional Center. She is passionate about local history and plans to pursue further education in one of her two interests of law or public history after graduation.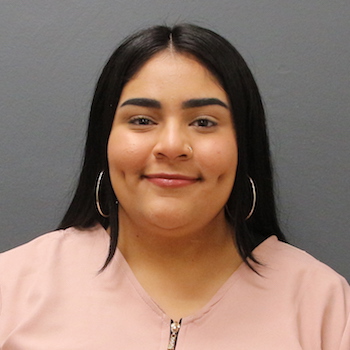 Maria Yepez Damian
Maria Yepez Damian is a Mexican American bilingual student from Kansas City, Missouri. She is an MU sophomore pursuing a double major in Political Science and International Studies with emphases in Pre-Law and Latin American Studies. On-campus, she is part of the Association of Latin American Students as well as Chi Alpha campus ministry. Outside of school, she spends most of her time volunteering, reading Beverly Tatum novels, listening to music, and watching Scandal re-runs. Maria ultimately plans to further her education in law and public policy in hopes of pursuing her passion for helping the Hispanic community.