More than anything, the Kinder Institute is a vibrant, diverse community of scholars who share not only an academic interest in rigorously unpacking the complex history of constitutional democracy in the U.S. and around the globe but also a commitment to collective inquiry. Both in the classroom and beyond it, our undergraduates, graduate students, and faculty learn both alongside and from one another, and they do so with the kind of civility and interdisciplinary curiosity that is essential to generating innovative scholarship and engaging in productive discourse.
You can contact the Kinder Institute front desk with questions at, (573) 882-3330. For questions specifically regarding undergraduate programs, contact Dr. Thomas Kane, Director of Undergraduate Studies, at KaneTC@missouri.edu.
Use the tabs below to meet the people who make up the Kinder Institute.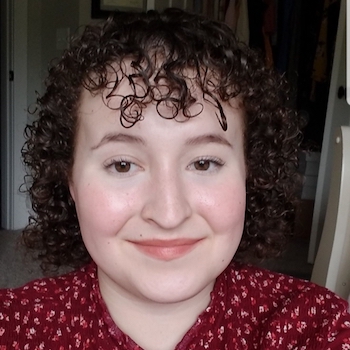 Karlee Adler
Atlantic History M.A. Cohort

,
Karlee Adler graduated from Mizzou in 2021 with a B.A. in History. She was involved in many Kinder programs, including Kinder Scholars and Kinder Fellows, which were the highlight of her time at Mizzou. She is excited to be returning to the fourth floor of Jesse as part of the 2022-23 M.A. Atlantic History and Politics cohort.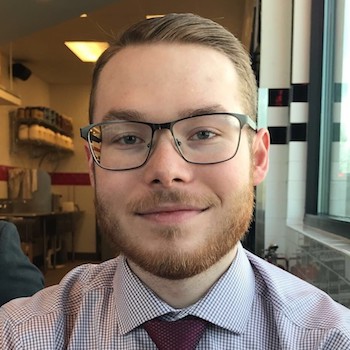 Brendan Durbin
Atlantic History M.A. Cohort

,
Brendan Durbin graduated from Mizzou in December of 2021 with a B.S. in Philosophy, a B.A. in Political Science, and a minor in American Constitutional Democracy. Alongside the M.A., he is also pursuing a Ph.D. in Philosophy at Mizzou. His research interests primarily center upon the history of Anglo-American legal institutions, jurisprudence, political philosophy/theory, and historiography. Brendan is from St. Louis County and enjoys running, seafood, and discussing politics. After the program, Brendan plans on going to law school, with an interest in public service.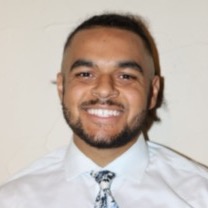 DeAndre Fayne
Atlantic History M.A. Cohort

,
William Fayne, better known as DeAndre, holds a B.A. in Political Science from the University of Missouri. He also received minors in American Constitutional Democracy and Psychology. When he isn't doing schoolwork, he is painting, dancing, or working. DeAndre also works for Mizzou's IT department as a Computing Consultant, and after the M.A program, he plans to go to law school and pursue a career in patent law.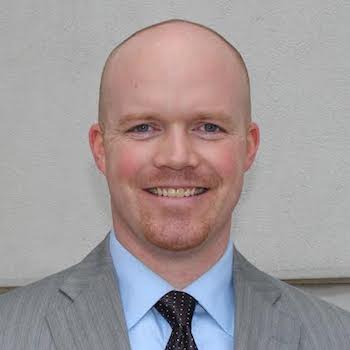 Travis Fitzwater
Atlantic History M.A. Cohort

,
Travis Fitzwater is a husband, father, entrepreneur, and state lawmaker. He resides in Holts Summit with his wife Amy and three daughters. He has spent his 17+ year professional career helping build a non-profit association in the state of Missouri and producing new media content across platforms, and he has served in the state legislature for the past 7 years. Travis loves politics and investing in the lives of others.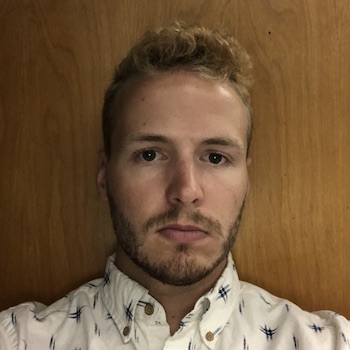 Luc G. Fraga
Atlantic History M.A. Cohort

,
Luc G. Fraga, raised in Tebbetts, Missouri, earned his B.A. in History from Flagler College in Saint Augustine, Florida. As an undergraduate, Luc served as Vice President of Phi Alpha Theta, the history honor society on campus. Luc has a passion for American history and international relations, with a special interest in 20th-century race law. Following this M.A., Luc plans to go on vacation.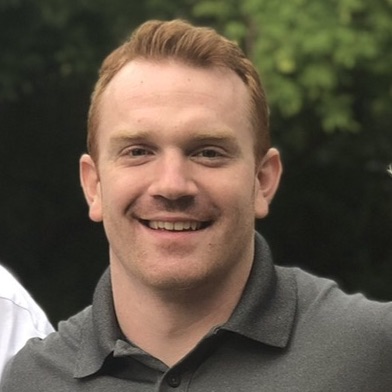 Hunter Gappmayer
Atlantic History M.A. Cohort

,
Hunter Gappmayer spent 2 years playing football at Montana Tech University while studying I.T. Business before transferring and graduating from Brigham Young University-Provo in 2021 with a B.A. in History Teaching. A Montana native, Hunter spends his time away from the classroom fly fishing, hiking, and just getting outdoors. Hunter is very much looking forward to taking what he learns from this program and his peers and applying it to his future classrooms of high school history and government students.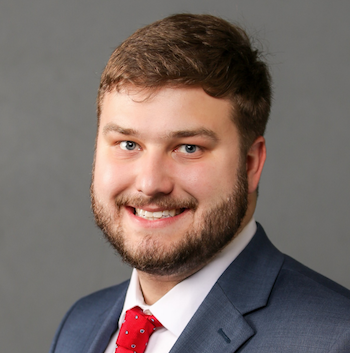 Cooper Grant
Atlantic History M.A. Cohort

,
From Sikeston, Missouri, Cooper Grant graduated from Mizzou with a B.A. in History and a minor in Ancient Mediterranean Studies. His academic interest lies in classical and neoclassical philosophical ideas and their impact on social and political policy. In the fall of 2021, Cooper organized a seminar hosted by the Department of Classics, Archeology, and Religion about Aristotelianism and its influence on the faith traditions of Islam, Judaism, and Christianity. Cooper plans on pursuing his Ph.D. after completing his M.A. Outside of academics, he has a passion for writing, cinema, and music.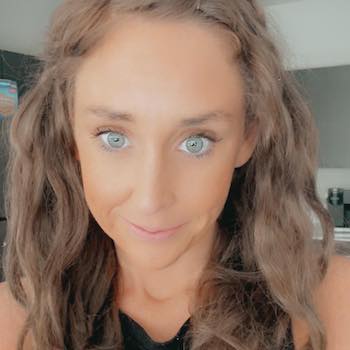 Shannon Gundy
Atlantic History M.A. Cohort

,
Shannon Gundy graduated with a B.A. in History for Mizzou and taught English in China before returning to the MU Law School. She  has interned with the High Court of Dublin in Ireland and plans to start a solo practice after completing her M.A./J.D. in December 2022.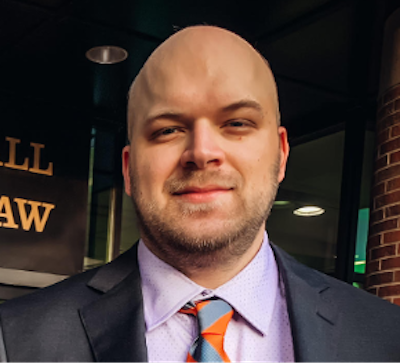 Grant Hopkins
Atlantic History M.A. Cohort

,
Grant Hopkins earned a B.S. in Philosophy from the United States Military Academy at West Point in 2012. His undergraduate studies focused on ethical and political philosophy. Upon graduation, Grant commissioned in the United States Army as an active-duty Infantry officer. After fulfilling his service obligation, Grant returned to his hometown of Jefferson City, Missouri and applied to the University of Missouri School of Law. As a dual J.D./M.A. student and veteran, Grant is thankful for the opportunity to learn from his peers and instructors while also bringing his own unique experiences and perspectives to the classroom.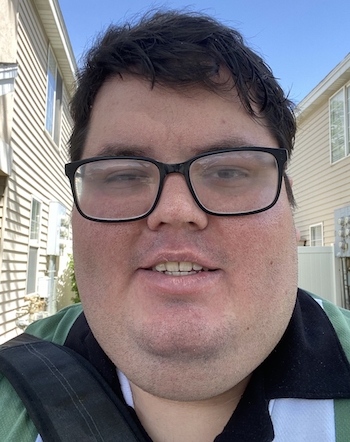 Antony Jackson
Atlantic History M.A. Cohort

,
Antony Jackson is currently dual enrolled in the M.A. in Atlantic History and Politics and in the Political Science Ph.D. program at Mizzou. Antony graduated from Utah Valley University (UVU) with a B.A., majoring in Political Science and minoring in Constitutional Studies and Philosophy. During his undergraduate career, Antony was a Wood Research Assistant at UVU, working on The Quill Project in connection with Pembroke College, University of Oxford. The time he spent working on Quill greatly informed his research interest of looking at state constitutional conventions. He plans on building on this interest in both the M.A. and Ph.D. programs, focusing on the evolution of state constitutions in the early republic era.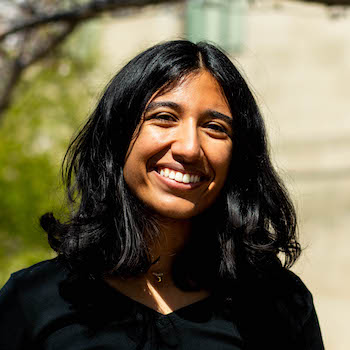 Nikita Joshi
Atlantic History M.A. Cohort

,
Originally from Overland Park, Kansas, Nikita Joshi graduated with her B.A. in History and English from the University of Missouri-Kansas City in May 2022. As an undergraduate, she was awarded the UMKC Trustees' Scholarship, the 2021 Frederick Douglass Global Fellowship, and the distinction as an Undergraduate Research Fellow. As a graduate student, she hopes to continue developing and refining her research abilities and interests, focusing specifically on food insecurity and famine relief policy in colonial and postcolonial India. After completing the M.A. in Atlantic History & Politics, she will be attending the University of Toronto to complete an M.A. in Contemporary International History.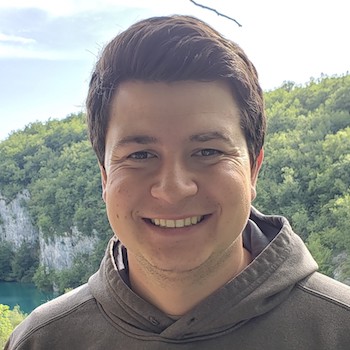 Sean Kelly
Atlantic History M.A. Cohort

,
Sean Kelly graduated from the University of Notre Dame with a B.B.A. in May 2019, majoring in both Accounting and Economics. After a two-year stint as a public accountant, he came to the Kinder Institute as part of their dual-degree program, concurrently pursuing the M.A. in Atlantic History & Politics and a J.D., with a concentration in tax law. Sean has a keen interest in modern transatlantic political exchange and heterodox political economy. When he isn't listening to a good podcast, he enjoys watching college football and hockey.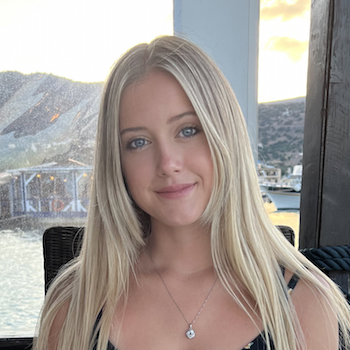 Katie Maloney
Atlantic History M.A. Cohort

,
Katie Maloney studied History at Oxford University, where she primarily worked in the fields of British and European history, and she joins the M.A. in Atlantic History & Politics as the 2022-23 Oxford Fellow. Among the many research areas that interest her, Katie is keen to pursue gender studies in greater depth during her time in the M.A. program, specifically for how working on the Political Science side of this field will broaden her understanding of both contemporary political affairs and political history.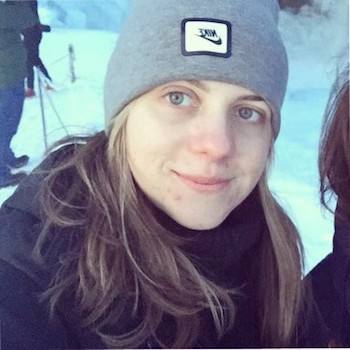 Athena Rees
Atlantic History M.A. Cohort

,
Athena Rees completed her B.A in History and English Literature at the University of Sheffield in 2019, where she was awarded the Anglo-American Prize for History. Before joining the M.A. program, she was employed as a Media & Communications Officer in the British public sector. Athena is interested in the ideology of the American anti-slavery movement from 1850 and moments of interconnectedness and cooperation between socialist German immigrants and American Republican figures before and during the Civil War.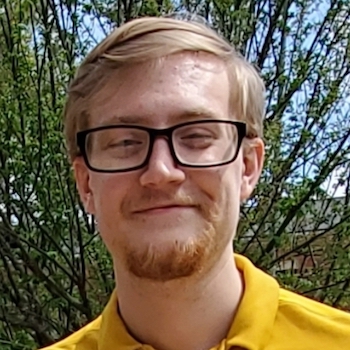 Ethan Shumate
Atlantic History M.A. Cohort

,
From Ashland, MO, Ethan Shumate graduated in 2022 from the University of Missouri-Columbia with a B.A. in Political Science, a B.A. in History, and certificates in Constitutional Democracy and Multiculturalism. Alongside the M.A. in Atlantic History and Politics, Ethan is also pursuing a Ph.D. in Political Science at MU, with a focus on American politics. He is interested in exploring the history of elections and what influences voter decision-making.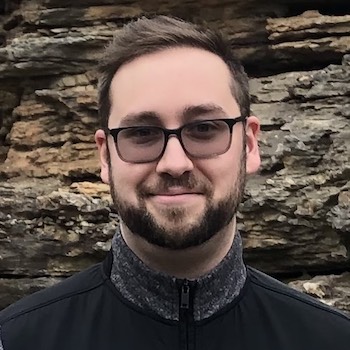 Samuel Spurgin
Atlantic History M.A. Cohort

,
Samuel Spurgin graduated from Missouri Valley College in 2013 with a B.A. in History and Social Studies Education. He taught middle school social studies for a year and has since alternated between working in management for Sherwin Williams and continuing coursework in Japanese and History at the University of Missouri. His focus is on the British Empire and its involvement in East Asia. Samuel hopes to continue into a History Ph.D. program after finishing the Master's in Atlantic History and Politics.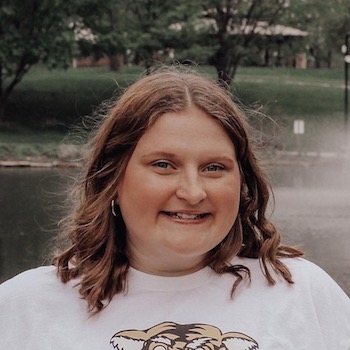 Bailey Stock
Atlantic History M.A. Cohort

,
Originally from St. Louis, Bailey Stock graduated from Lindenwood University in Spring 2022 with a B.A. in Historical Studies, a B.A. in Political Science, and a certificate in Geographic Information Systems.
Bailey's research focuses on the origins of the Atlantic Slave Trade, with particular interest in how and why slavery was used as a mechanism for economic and political gain as well as the cultural attachment to the institution of slavery in the United States during the 19th and 20th centuries. As a graduate student, she hopes to continue this work by looking specifically into the primary accounts of those exploited in this system. After completing the M.A. program, Bailey plans on beginning a career at a museum and eventually pursuing a Ph.D. in History.
Outside of her studies, Bailey enjoys spending time with her beloved dog (Nala), going to coffee shops/tea rooms, and going on road trips with her family.