More than anything, the Kinder Institute is a vibrant, diverse community of scholars who share not only an academic interest in rigorously unpacking the complex history of constitutional democracy in the U.S. and around the globe but also a commitment to collective inquiry. Both in the classroom and beyond it, our undergraduates, graduate students, and faculty learn both alongside and from one another, and they do so with the kind of civility and interdisciplinary curiosity that is essential to generating innovative scholarship and engaging in productive discourse.
You can contact the Kinder Institute front desk with questions at, (573) 882-3330. For questions specifically regarding undergraduate programs, contact Dr. Thomas Kane, Director of Undergraduate Studies, at KaneTC@missouri.edu.
Use the tabs below to meet the people who make up the Kinder Institute.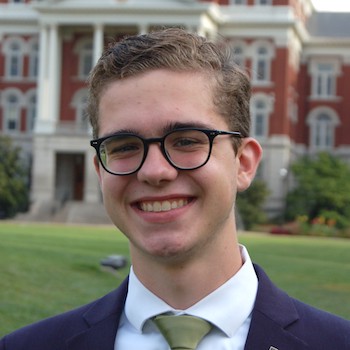 Cole Bower
Cole Bower is a sophomore from Kansas City, MO, double-majoring in Constitutional Democracy and Economics. Cole was a member of the Kinder Institute Residential College as a freshman and is active with Mizzou College Democrats. He has interned for the City Council of Kansas City and is currently working as the campaign manager for a state legislative race in south Columbia. In his free time, Cole enjoys watching soccer and playing piano. After completing his undergraduate career, he plans on earning a graduate degree in political science or history.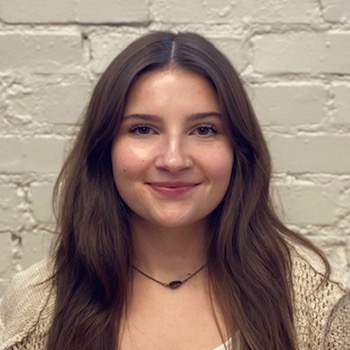 Julia Bursby
Originally from St. Louis, Julia Bursby is a sophomore double-majoring in Political Science (Pre-Law) and Constitutional Democracy (Social & Political Thought). While at Mizzou, Julia has taken part in several extracurricular activities, including becoming a member of the Pi Sigma Alpha Political Science Honor Society and serving as an MSA Senator. Apart from her studies, Julia enjoys painting, soaking in the sun, watching movies, and listening to her favorite bands (Pink Floyd, Led Zeppelin, and CAKE). Ultimately, she hopes to take a few years off in between undergrad and law/grad school to join the Peace Corps, before pursuing her passions for advocacy, history, and law.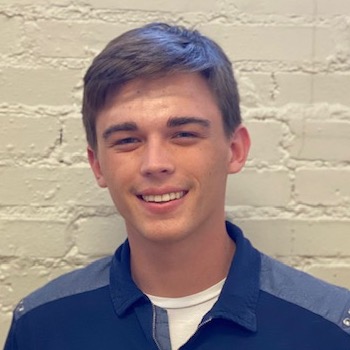 Drew Dahlgren
Drew Dahlgren is a second-year student at Mizzou from Arlington Heights, Illinois. He is currently majoring in Constitutional Democracy, Religious Studies, and Political Science (Pre-Law), with a minor in History. On campus, he is a member of the baritone section of Marching Mizzou and also Vice-Chairman of the Washington Society, a student organization for political and philosophical discussion. Drew has taken an interest in Indigenous religions, constitutional law, and the intersections of these two areas of study. He hopes to attend law school in order to pursue a career as a civil rights lawyer.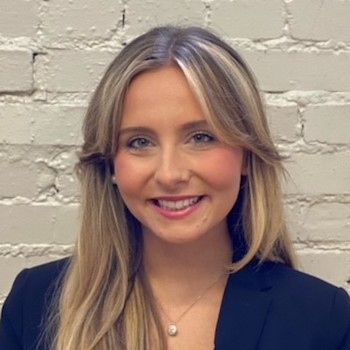 Laura Frymire
Laura Frymire is a rising senior at the University of Missouri who grew up in Columbia with seven siblings, three of whom have also attended or are currently attending Mizzou. Laura is double-majoring in History and Political Science, minoring in Medieval and Renaissance Studies, and pursuing Honors, Multicultural, and American Constitutional Democracy Certificates. She spent half of her undergraduate career as a research assistant to the previous Director of the Honors College, Dr. J.D. Bowers, while he worked on his latest book about the Maronites, an endangered linguistic minority in Cyprus. She studied abroad during Spring 2022 at the Academic Language Institute in Alicante, Spain, and spent the Summer 2022 internship cycle at the State Attorney General's Office in Jefferson City. After graduation, Laura plans to attend law school and pursue a career in transactional, corporate law. In her free time, she enjoys journaling, reading, and spending time with family and friends.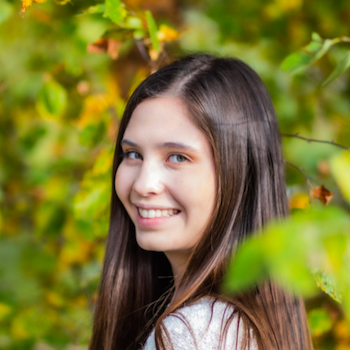 Jacqueline Glenn
Jacqueline Glenn is a third-year Honors student from Edwardsville, Illinois, pursuing a double major in English and Constitutional Democracy, with emphases in Black Literature and Law & Institutions, respectively. Aside from the Society of Fellows, Jacqueline is a member of the Phi Mu sorority, a Student Ambassador for the College of Arts & Science, and a Team Leader for Jumpstart Mizzou. Passionate about all things civil rights, Jacqueline hopes to attend law school after graduation and to eventually practice some sort of human rights law.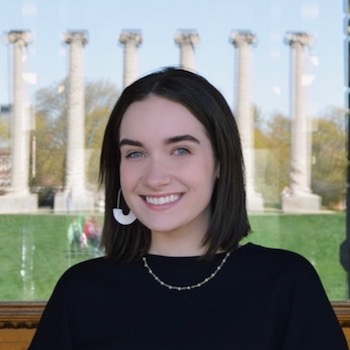 Emily Hickey
Emily Hickey is a senior from St. Louis, Mo., double-majoring in English and Journalism (Strategic Communications). Around Mizzou, she's involved with the MU Tour Team and has served on the executive board of the Alumni Association Student Board. She loves to travel—she has interned in Washington, D.C., through the Kinder Scholars Program, and has studied abroad in Edinburgh, Scotland—and if you couldn't tell by what she's studying, also loves to read and write. She's an editorial intern at The Missouri Review, and hopes to pursue work in education, publishing, and writing her own stories one day. In her free time, she can be found tirelessly searching for the perfect iced vanilla latte.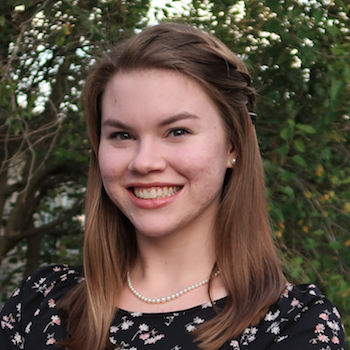 Morgan Hurt
Morgan Hurt is a junior at Mizzou, pursuing degrees in Geography and Constitutional Democracy, with Certificates in Geospatial Intelligence and Geographic Information Science (GIS). She is very involved with department activities, serving as president of the Geography Club and treasurer of Mizzou's chapter of the Gamma Theta Upsilon International Geographical Honor Society. Morgan currently lives in Columbia, Missouri, but was born in Texas and spent a good chunk of her childhood in Oklahoma. In what little free time she has, Morgan enjoys reading, running, and watching The Office. After graduation, she plans to enter the field of GIS in either the public or private sector.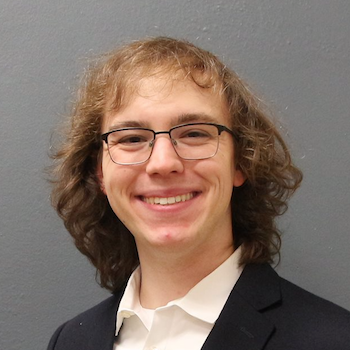 Jack Kunkel
Undergraduate Fellows

,

Kinder Scholars

,
Jack Kunkel was born and raised in Eureka, MO, a small town outside of St. Louis. Throughout his life, he has placed great emphasis on academics and the pursuit of knowledge, well reflected in his college career. Jack is currently a rising junior, pursuing a triple major in Journalism (Strategic Communication), Constitutional Democracy, and Political Science, as well as a minor in History. Through his time at the University of Missouri, Jack has been inspired to pursue a career helping others, which he got a head start on during his time in Washington, D.C., as part of the Summer 2022 Kinder Scholars Program.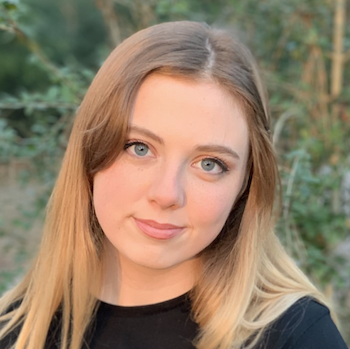 Elise Milburn
Elise Milburn is a sophomore from Montgomery, Texas, pursuing a double major in History and Constitutional Democracy. She was a member of the 2021-22 Mizzou Mock Trial Team and Kinder Institute Residential College cohort. Elise is also an active member of the Mizzou Honors College, through which she received the Rhodes Clay Scholarship for the 2022-23 school year, and in her free time, she loves to climb with her fellow Mizzou Climbing Club members and read classic novels. After completing her undergraduate studies, Elise plans to pursue her Master's in Atlantic History & Politics, followed by a Ph.D. in history. Elise hopes to establish herself as a social historian with a career in either a museum or university.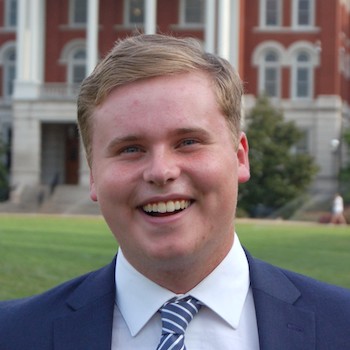 Michael Rashford
A sophomore at Mizzou, Michael Rashford is majoring in Political Science and History. During his freshman year, he participated in the Kinder Institute Residential College and served as Vice President of the Wolpers Hall student government. Over the summer, Michael interned for the Missouri Solicitor General's office and worked in special litigation. On campus, he is a member of the club Ultimate Frisbee team where he is acting Vice President. In his free time, he enjoys running and considers himself an amateur barista.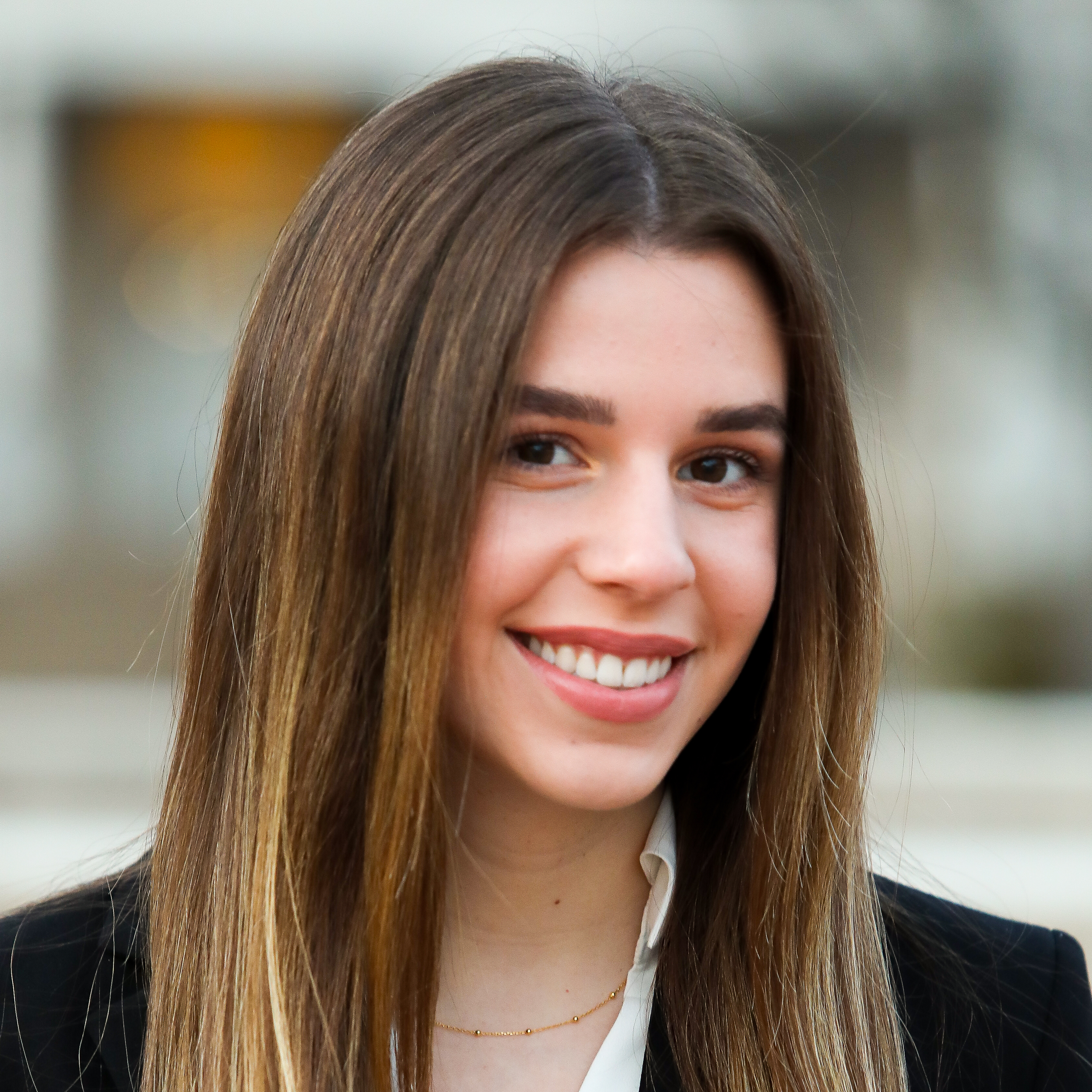 Erin Reynolds
Erin Reynolds is a sophomore at Mizzou, majoring in Constitutional Democracy and minoring in Psychology. Erin is a member of the Mizzou Club Tennis Team and the Phi Alpha Delta Pre-Law Fraternity, as well as captain of the Mizzou Mock Trial White Team. She plans to go to law school after graduation to pursue a career criminal law.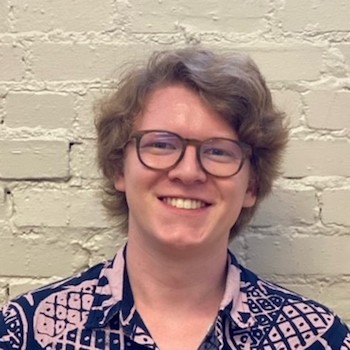 Elisha Schoor
Elisha Schoor is a native to the Kansas City region, growing up predominantly in the small town of Kearney, Missouri. After high school, he attended the Metropolitan Community College in Kansas City where he completed his Associate of Arts degree. Elisha is beginning his second year as a transfer student to Mizzou, where he is majoring in both Constitutional Democracy [Politics and Policy track] and Economics and minoring in History and Political Science. While wanting to learn more on statecraft, public policy, and as of late, urban planning and railroads, he hopes the ideas and tools accrued during his tenure at Mizzou can be well used in a life in the public sector after graduation. Outside of class, he is the treasurer of the Undergraduate History Society and loves to game with friends.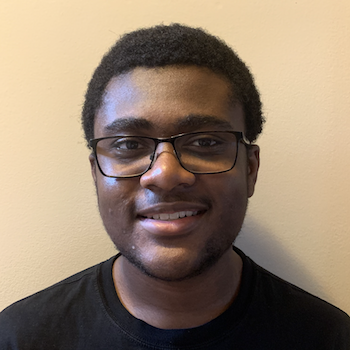 C.J. Scott
C.J. Scott is a junior at Mizzou from Aurora, Illinois, pursuing a double major in History and Economics, with a minor in Political Science. C.J. is interested in History, Economics, Politics, and Law. On campus C.J. is a member of the Undergraduate History Society. In his free time, he enjoys gaming, reading, hiking, and watching TV and movies. After graduation, C.J. plans to attend grad school for history for a career in academia or go to law school to pursue work in the public or private sector.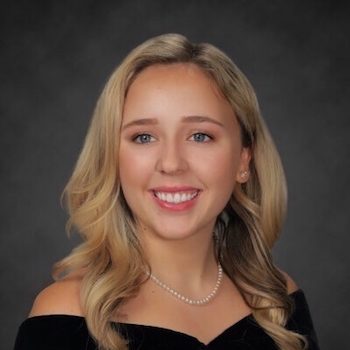 Victoria Seever
Victoria Seever is a junior from Grain Valley, Missouri. She is studying to earn degrees in History and Constitutional Democracy, with a minor in Political Science. Victoria is an involved student at Mizzou, holding leadership roles such as President of the Mock Trial Team and open recruitment specialist for her sorority, Alpha Delta Pi. On top of her studies, she juggles three jobs, working as a tour guide for the university; as a saleswoman for Estée Lauder; and as a waitress at a sushi restaurant (she is very passionate about working jobs where she interacts with others and is able to get free food). During Summer 2022, she attended a study abroad program where she learned about ancient Greek societies. Outside of school, she enjoys spending time with her sister in the Pacific Northwest hiking and white water rafting, exploring new places, and trying new things.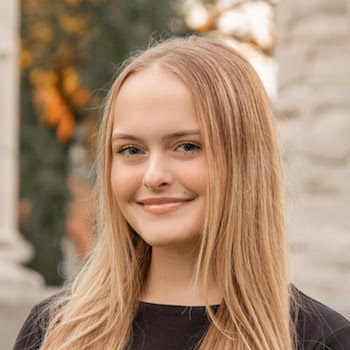 Quinn Sheppard
Quinn Sheppard is a second-year student from Lee's Summit, Missouri, majoring in History and Constitutional Democracy, with a minor in Political Science. She is a Founders' Memorial Scholar with the MU Honors College, and through this program has conducted research for Dr. J.D. Bowers and Dr. Merve Fejzula. Quinn has served on the Missouri Students Association's First-Year Council and is currently an Associate Justice with MSA, as well as the Membership Coordinator for the Mizzou chapter of It's On Us. She was also a member of the 2021-22 cohort of the Kinder Institute Residential College and spent the summer of 2022 in Athens, Greece, working with The Home Project, an NGO that cares for unaccompanied refugee children. In her free time, she enjoys reading, Zillow-surfing, and drinking too much coffee.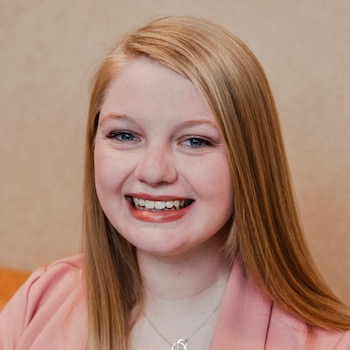 Kiersten Traucht
Kiersten Traucht is a Mizzou sophomore from Marysville, Ohio, majoring in Political Science and Constitutional Democracy with minors in History and Psychology. She is a member of the University of Missouri's Honors College and the Washington Society. She also participates in the college ministry program, The Neighborhood at Missouri United Methodist Church, and was involved in the Kinder Institute Residential College during her first year on campus. Kiersten stays busy working her job but in her free time enjoys reading and spending time with friends. The two things she won't shut up about are Harry Potter and Social Contract theory. Upon graduation Kiersten is planning to attend law school and possibly pursue a career in the Federal Burau of Investigations.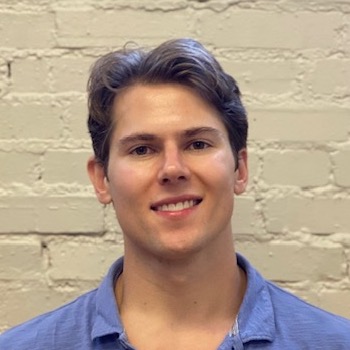 Andrew West
Andrew West is a rising senior from Cape Girardeau, Missouri. He is majoring in Economics and is involved in the Phi Alpha Delta Pre-Law Fraternity and the St. Thomas More Newman Center. He is interested in politics, philosophy, and theology and enjoys reading, weightlifting, and running. Andrew was selected for the 2022 Federal Justice Summer Fellowship for the United States District Court for the Eastern District of Missouri. He intends to pursue law school after graduation.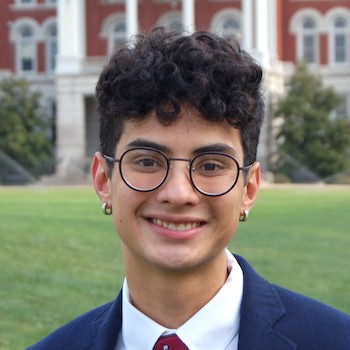 Isaac Yontz
Born at Boone Hospital and raised on East Campus, Isaac Yontz has spent the better part of two decades immersed in Mizzou's traditions. A second-year student, Isaac is studying Constitutional Democracy and Applied Quantitative Economics in hopes of enlisting in the foreign service or attending law school after graduating. On campus, he is treasurer of Mizzou Mock Trial, a member of the Filipino Student Association, and champion of the Fall 2021 Missouri Debate Union forum. Isaac spent Summer 2022 studying gastronomic sciences and French culture in Lyon, France, at the Institute of Language and Culture.