More than anything, the Kinder Institute is a vibrant, diverse community of scholars who share not only an academic interest in rigorously unpacking the complex history of constitutional democracy in the U.S. and around the globe but also a commitment to collective inquiry. Both in the classroom and beyond it, our undergraduates, graduate students, and faculty learn both alongside and from one another, and they do so with the kind of civility and interdisciplinary curiosity that is essential to generating innovative scholarship and engaging in productive discourse.
You can contact the Kinder Institute front desk with questions at, (573) 882-3330. For questions specifically regarding undergraduate programs, contact Dr. Thomas Kane, Director of Undergraduate Studies, at KaneTC@missouri.edu.
Use the tabs below to meet the people who make up the Kinder Institute.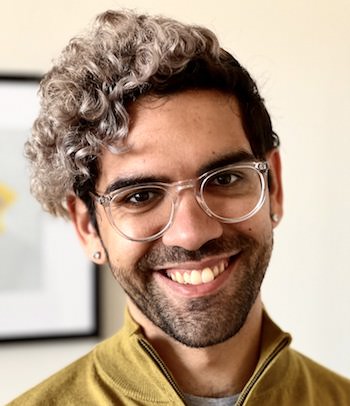 Fares Akremi
Scholar (2015), Certificate in American Constitutional Democracy
Fares grew up on a farm near Columbia, Missouri, and studied Geography and Political Science at Mizzou. He was a Kinder Scholar during the inaugural year of the Washington, D.C. program. After Mizzou, Fares studied law at Stanford and has since worked as an associate at a law firm in DC and as a law clerk to judges on federal trial and appellate courts in Chicago and D.C.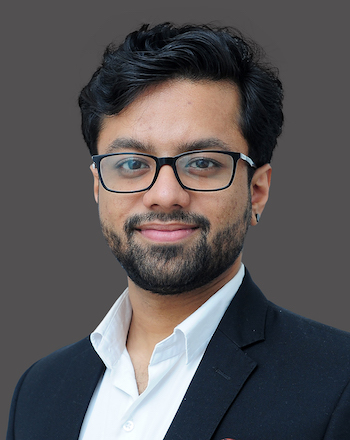 Anurag Ram Chandran
Fellow (2014-15), Scholar (2015)
Anurag Ram Chandran is a social impact consultant at Dalberg Global Advisors based in Mumbai, India. Previously, he served as the Founder and Executive Director at Impact On The Ground Foundation (IOTG), an NGO focused on improving student learning outcomes in rural India. An inaugural Schwarzman Scholar, Anurag received a Master's in Global Affairs from Tsinghua University and prior to that, graduated from the University of Missouri with honors in Political Science and Economics.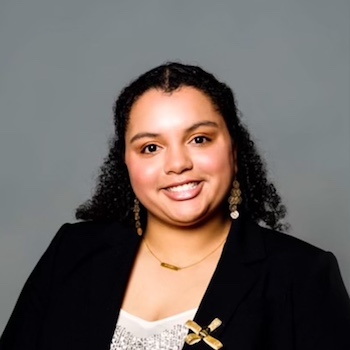 Olivia Evans
Scholar (2021), Certificate in American Constitutional Democracy
Olivia Evans was raised in the bourbon and bluegrass state, in Louisville, KY. At Mizzou, Olivia studied Journalism, Political Science, Constitutional Democracy, and Spanish. She also was an athlete on Mizzou's Track and Field Team where she threw hammer and weight for four years. The summer before senior year, Olivia interned for Forbes as part of the Kinder Scholars Program, and after graduating from Mizzou, she moved back to Louisville where she began working for the USA Today Network covering business and the overlap of policy and the business world in Kentucky.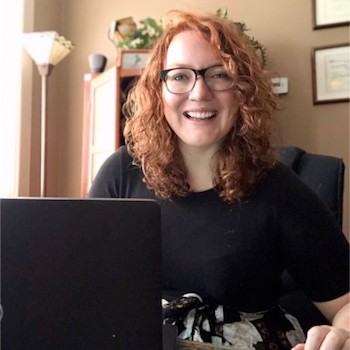 Samantha Franks
Fellow (2014-2015), Scholar (2015)
Samantha graduated Phi Beta Kappa from Mizzou with degrees in English and Political Science. After graduating, she completed her Master's in International Conflict Prevention as a Fulbright Postgraduate Scholar at Durham University in the United Kingdom and her law degree at the University of Michigan Law School. She now lives in Washington, D.C., where she specializes in international trade law and advocates for human trafficking survivors.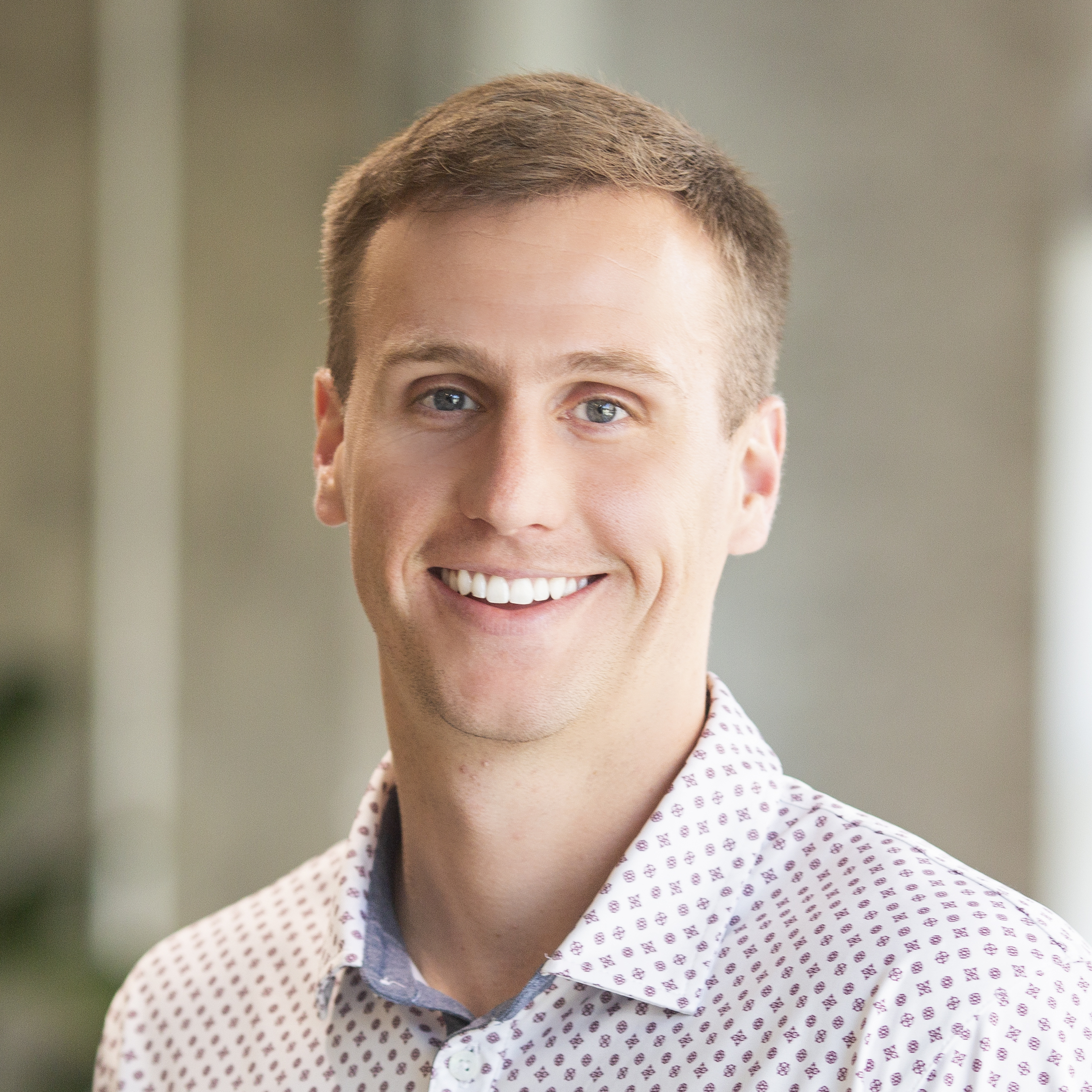 Bryce Fuemmeler
Scholar (2018), Fellow (2018-19), Study at Oxford (2019)
Originally from Boonville, Missouri, Bryce Fuemmeler graduated with degrees in Economics and History from Mizzou in 2020. Following graduation, he received an M.Sc. in Economic and Social History from the University of Oxford, where he studied postwar England's welfare state and America's Great Society programs. He currently heads the research team for Harvard's Leadership & Happiness Laboratory, founded by Dr. Arthur Brooks.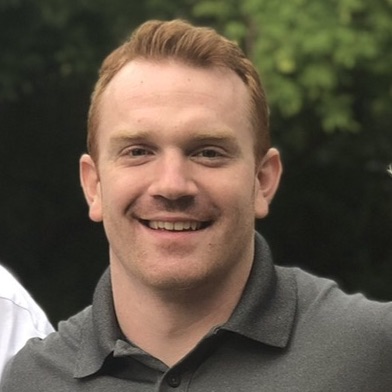 Hunter Gappmayer
M.A. in Atlantic History & Politics (2022-2023)
Hunter Gappmayer was born and raised in Bozeman, Montana, and after a brief time studying I.T. Business and playing football at Montana Tech University, transferred to Brigham Young University where he graduated with a B.A. in History Teaching. Following his time at BYU, Hunter participated in the Kinder Institute's M.A. program in Atlantic History & Politics. Since graduating from Mizzou, Hunter has moved to Utah, where he has assisted in the Utah Prison Education Project and currently teaches U.S. history and psychology at Lehi High School.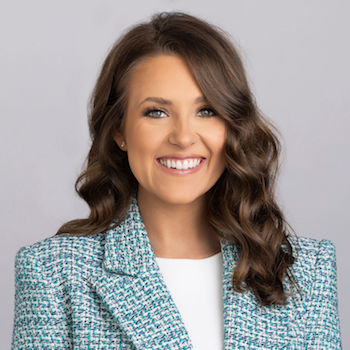 Maddie McMillian Green
Scholar (2015), Fellow (2015-16)
Maddie McMillian Green is a Principal at Husch Blackwell Strategies in Missouri. She earned her law degree from the University of Missouri School of Law and undergraduate degrees in Economics and Political Science from the University of Missouri. She recently served as Deputy Attorney General for Policy in the Missouri Attorney General's Office. Previously, she spent nearly three years in the Missouri Governor's Office, first as chief of staff to the First Lady and then as manager of strategic initiatives and special assistant to the state's Chief Operating Officer. Raised in Farmington, MO, she and her husband split their time between St. Louis and Jefferson City.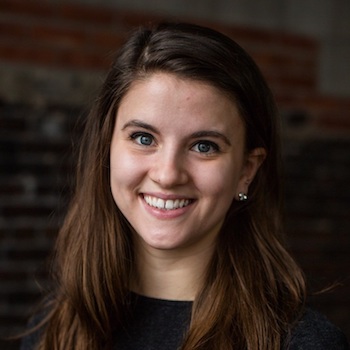 Camille Hosman
Fellow (2014-2015), Scholar (2015)
Camille is the Associate Director of Federal Affairs for the University of Pennsylvania. In this role, she represents Penn in Washington, D.C., developing the university's strategy related to federal policy, regulations, and funding, and helping manage the university's relationship with the federal government. Before joining Penn, she was the Assistant Director for Government Relations at the Consortium of Social Science Associations (COSSA) and a Federal Relations Assistant for the University of Missouri System. She is originally from Ashland, Missouri, and studied Political Science at Mizzou.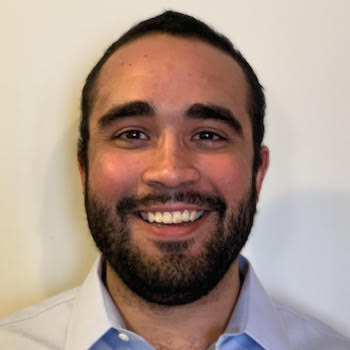 Kenneth Johnson
Raised in Lakeville, MN, Kenneth Johnson received a BA in Political Science from Mizzou, in addition to a Minor in Business and Certificates in Sales and Customer Development and Multicultural Studies. For the past seven years, Kenneth has worked for Johnson Brothers Liquor Company, based in St. Paul, Minnesota, and he has been a manager for the past 5 years. Before working at Johnson Brothers, he was a team lead for the 2014 Al Franken for Senate campaign. Kenneth currently resides in a suburb of Minneapolis, MN.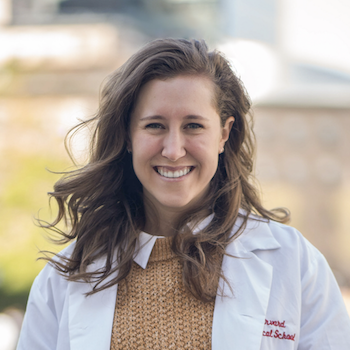 Jane Kielhofner
Scholar (2017), Fellow (2018-19)
Jane was born and raised in Springfield, Missouri, and graduated in 2019 with a Bachelor's in Public Health from Mizzou. Following graduation, she took a gap year to continue her research on Sudden Infant Death Syndrome (SIDS) and scribe at the Missouri Orthopedic Institute (MOI). In Fall 2020, she began medical school at Harvard University in Boston, Massachusetts.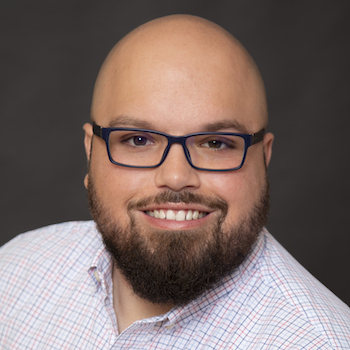 Nick Knoth
Scholar (2017)
Nick studied Political Science and History at MU where he was involved with the Civic Leaders Internship Program, Missouri Students Association, Deaton Institute for University Leadership in International Development, Associated Students for the University of Missouri, and Pi Sigma Alpha, the National Political Science Honors Society, in addition to the Kinder Institute on Constitutional Democracy. Since graduating, he has worked for the Columbia (MO) Chamber of Commerce and the Missouri Department of Economic Development. Nick devotes his personal time to serving on the Board of Directors for the Boys & Girls Club of Columbia and the MU Extension Council of Boone County as well as with The Food Bank of Central & Northeast Missouri as a volunteer.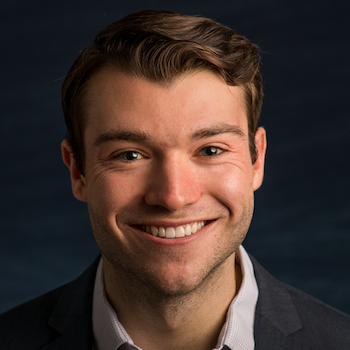 Matt McKeown
Fellow (2014-2015), Scholar (2015)
Originally from Oak Forest, IL, Matt completed a degree in Political Science from Mizzou in 2016. After his time at MU, Matt worked with AmeriCorps and completed his MPA at the University of Washington's Evans School of Public Policy and Governance. Matt currently lives in Chicago and works as a Human Capital Consultant with Deloitte.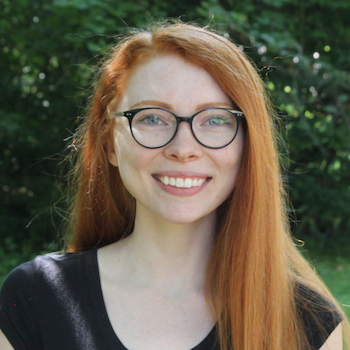 Riley Messer
Fellow (2017-2018), Scholar (2019), Certificate in American Constitutional Democracy, M.A. in Atlantic History & Politics (2020-2021)
Riley Messer was born and raised in a small town outside of Kansas City, Missouri, and studied Political Science at Mizzou. During her undergraduate career, she contributed to the fourth volume of the Kinder Institute's Journal on Constitutional Democracy with an essay titled, "Defining Corruption in the Founding Era and the Modern Era." Riley obtained an M.A. in Atlantic History and Politics from Mizzou in 2021, and after completing that, she started work as a researcher for a government accountability organization, where she uses FOIA and state public records requests to combat corruption and advance transparency.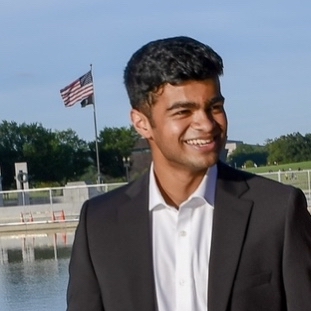 Venkatesh Satheeskumar
Scholar (2021)
Raised in Saint Louis, MO, Venkatesh Satheeskumar moved to Columbia to study Biology at the University of Missouri. Following graduation in 2022, he began a Master's in Public Health at Washington University in Saint Louis, specializing in health policy. While completing this degree, he is working as a graduate research assistant with the Center for Advancing Health Services, Policy, and Economics Research.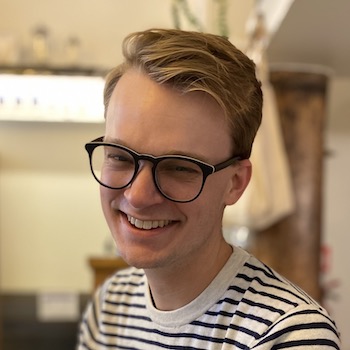 Emerson Sprick
Fellow (2014-15), Scholar (2015)
Born and raised in Kansas City, MO, Emerson studied Economics at Mizzou before moving to Washington, D.C. Since graduating, he has worked for the U.S. Chamber of Commerce and the Bipartisan Policy Center, where he is currently a policy analyst. He also earned a Master's degree in Economics from Georgetown University.