More than anything, the Kinder Institute is a vibrant, diverse community of scholars who share not only an academic interest in rigorously unpacking the complex history of constitutional democracy in the U.S. and around the globe but also a commitment to collective inquiry. Both in the classroom and beyond it, our undergraduates, graduate students, and faculty learn both alongside and from one another, and they do so with the kind of civility and interdisciplinary curiosity that is essential to generating innovative scholarship and engaging in productive discourse.
You can contact the Kinder Institute front desk with questions at, (573) 882-3330. For questions specifically regarding undergraduate programs, contact Dr. Thomas Kane, Director of Undergraduate Studies, at KaneTC@missouri.edu.
Use the tabs below to meet the people who make up the Kinder Institute.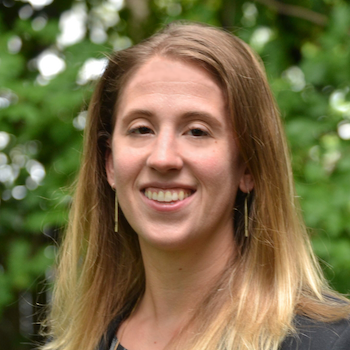 Heather Ba
Heather Ba is an Assistant Professor in the Department of Political Science at the University of Missouri, as well as the Research Coordinator for the White House Transition Project (http://whitehousetransitionproject.org). She completed her Ph.D. at UNC-Chapel Hill, and her research interests include international political economy, U.S. foreign policy, and the American presidency. Specifically, her scholarship examines the linkages between international relations theory and the conduct of U.S. foreign policy, U.S. foreign policy crisis management, and the role of presidential advisory systems in U.S. foreign policy decision making. Additionally, through her work with the White House Transition Project, she studies presidential transitions, the politics of executive appointments, and presidential behavior during foreign policy crises.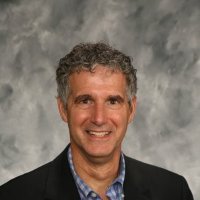 Robert G. Bailey
Bob Bailey is a 1968 graduate of Marist College and a 1979 graduate of the University of Missouri -Columbia School of Law, where he commenced his career after graduation. In 1983, Prof. Bailey became the City of Columbia's Municipal Judge, serving for four years before returning to the MU Law School full time in 1987 as the Assistant Dean and Senior Fellow. Prof. Bailey is also Vice President of the National Academy of Arbitrators and has an active labor and sports arbitration practice. In addition, he is a Commissioner for the National Conference of Commissioners on Uniformed State Laws (NCCUSL), and he serves on the Uniform Athlete Agent Act and the Veterans Court Act drafting committees. Prof. Bailey is actively involved in campus committee work and chairs the mid-month Institutional Review Board (IRB), and he has a long history of community services. Presently, he chairs Boone County Family Resources, an agency providing services to 1,300 developmentally disabled citizens, and in the past, he has chaired the Family Health Center, the Central Missouri Food Bank, and the Regional Aids Inter-Faith Network (RAIN). He served as Director of the Law School's nationally renowned Center for Dispute Resolution from 2005-2013, and he teaches Arbitration, a Lawyering Seminar, a first-year Lawyering class, and a Freshman Interest Group (FIG). Prof. Bailey is married to Sharon, and they have two daughters and four grandchildren.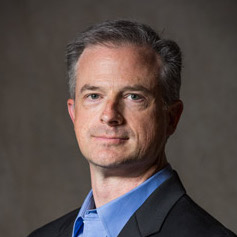 Cooper Drury
Cooper Drury is Senior Associate Dean of the College of Arts and Science and Professor of Political Science and Truman School of Public Affairs at the University of Missouri. He earned his BA and MA from Michigan State University (1990, 1992) and his PhD from Arizona State University (1997). His primary research and teaching interests focus on foreign policy. Specifically, he studies the causes, outcomes, and consequences of economic sanctions. Professor Drury has authored or co-authored two books, a textbook, and over two dozen articles and chapters and served as editor-in-chief of Foreign Policy Analysis. A committed teacher, Professor Drury has trained more than twenty doctoral students and has been awarded multiple teaching and mentorship awards.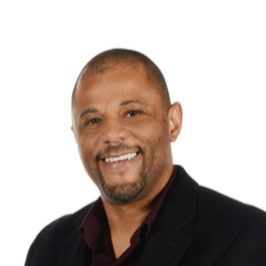 Daive Dunkley
Daive Dunkley is Professor and Chair in the MU Department of Black Studies, Director of Mizzou's Peace Studies Program, and an affiliate faculty member at the Kinder Institute and in the Departments of History and Religious Studies. His research focuses on the history and culture of the Caribbean and the wider Black Atlantic, and he has authored publications exploring slave resistance, British colonialism, decolonization, and the politics of the Rastafari. He is the author, co-author, or editor of several books, including Readings in Caribbean History and Culture: Breaking Ground (2011), Agency of the Enslaved: Jamaica and the Culture of Freedom in the Atlantic World (2013), Leonard Percival Howell and the Genesis of the Rastafari (2015), and Black Resistance in the Americas (2019). Additionally, his book chapters and articles include "Enslaved Africans and the Transformation of Society in Brazil and the Caribbean: A View from the Churches," published in the collection The African Heritage in Brazil and the Caribbean (2011), and "The Politics of Repatriation and the First Rastafari, 1932-1940," published in Souls (2018). Prof. Dunkley has a strong desire to educate others about Black history and its implications for the present.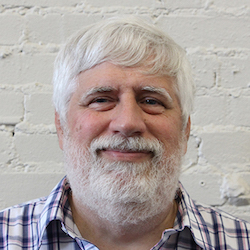 James Endersby
James Endersby is Associate Professor of Political Science and Director of the Canadian Studies Program at the University of Missouri. He earned a Ph.D. in Government at the University of Texas at Austin and was a fellow at the Shorenstein Center on Press and Politics at Harvard University before coming to MU. His research and teaching interests include American and Canadian politics, with particular focus on voting and elections, interests groups, and the media and politics. He is co-author, with Bill Horner of the MU Political Science Department, of Lloyd Gaines and the Fight to End Segregation, a study of the landmark civil rights case Missouri ex rel. Gaines v. Canada that was the first book published as part of the Kinder Institute's Studies in Constitutional Democracy monograph series with University of Missouri Press. He has received several awards including an Outstanding Graduate Faculty Award from the University of Missouri and the Governor General's Medallion (Canada).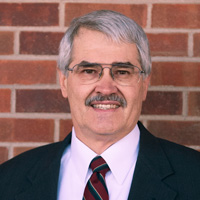 Carl H. Esbeck
Carl H. Esbeck joined the faculty of the University of Missouri School of Law in 1981 and currently serves as the R.B. Price Professor emeritus and Isabelle Wade & Paul C. Lyda Professor of Law emeritus. He received his Juris Doctor magna cum laude in 1974 from Cornell University, where he was on the board of editors of the Cornell Law Review. Prof. Esbeck held a judicial clerkship with the Honorable Howard C. Bratton, chief judge of the U.S. District Court in New Mexico, and, from 1975-81, he practiced law in the Albuquerque firm of Rodey, Dickason, Sloan, Akin & Robb, where he was an equity partner when he left. Prof. Esbeck has published widely in the area of religious liberty and church-state relations, and he is recognized as the progenitor of "charitable choice," an integral part of the 1996 Federal Welfare Reform Act, and later applied to all federal social-service grant programs via the faith-based initiative under Presidents Obama and Bush. In addition, he has taken the lead in recognizing that the modern U.S. Supreme Court has applied the Establishment Clause not as a personal right, but as a structural limit on the government's authority in explicitly religious matters. While on leave from 1999 to 2002, Prof. Esbeck directed the Center for Law & Religious Freedom (CLRF) at the Christian Legal Society and then served as Senior Counsel to the Deputy Attorney General at the U.S. Department of Justice. While directing the CLRF, he was a central part of the congressional advocacy behind the Religious Land Use and Institutionalized Persons Act of 2000 (RLUIPA). While at the Department of Justice, one of his duties was to direct a task force to remove barriers to the equal-treatment of faith-based organizations applying for social-service grants. Prof. Esbeck presently serves as Legal Counsel to the National Association of Evangelicals and on the Board of Directors of the Christian Legal Society. At MU, he teaches courses on Civil Procedure, Religions Liberty and Church-State Relations, Federal Civil Rights Litigation, and Constitutional Law.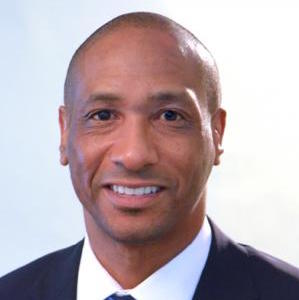 Devin Fergus
Devin Fergus is the Arvarh E. Strickland Distinguished Professor of History and Black Studies at University of Missouri. His research focuses on political economy, policy, and inequality in modern America. Professor Fergus is the author of Land of the Fee (Oxford, 2018), which explores the hidden costs of rising financial fees at home, school, work, and transportation on wealth and mobility in modern America. A much-anticipated work, Land of the Fee has been called one of the five best books for understanding capitalism today. His current research project examines white-collar crime and the racial wealth gap.
Fergus is guest editor of the special issue Banking without Borders: Culture and Credit in the New Financial World for Kalfou, a journal published by Temple University Press. This special issue examines the impact of four decades of financial deregulation in the U.S. on vulnerable populations, which has increasingly affected the middle class. He has written widely on policy, political economy, and inequality for the New York Times, Washington Post, and the Guardian. Along with Louis Hyman, Bethany Moreton, and Julia Ott, Professor Fergus is also editor of the Columbia Studies in the History of U.S. Capitalism book series published by Columbia University Press.
Professor Fergus has worked closely with several national policy organizations (e.g., Demos, Closing the Racial Wealth Gap Initiative, the Center for Global Policy Solutions, and Prosperity Now) and has presented research to a number of federal entities, including the U.S. Treasury, U.S. Department of Education, the Consumer Financial Protection Bureau, and the Special Master (Kenneth Feinberg) for TARP Executive Compensation. Professor Fergus received his Ph.D. in American history from Columbia University.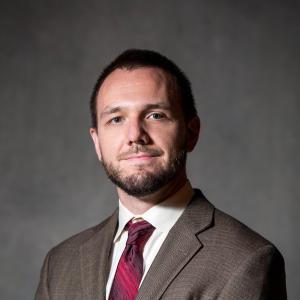 Jake Haselswerdt
Jake Haselswerdt received his PhD from George Washington University and joined the MU faculty as an Assistant Professor in the Department of Political Science and Truman School of Public Affairs in 2016, after serving as a Robert Wood Johnson Foundation Scholar in Health Policy Research at the University of Michigan and in U.S. Senator Charles E. Schumer's office through the American Political Science Association's Congressional Fellowship Program. His research centers around the politics of U.S. public policy, with a particular focus on the political causes and consequences of policy choice and implementation in the substantive realms of health, social, and tax policy. These interests encompass several different strands of current scholarly pursuits which span the study of institutions and behavior. One current project, for example, deals with understanding the reasons for policy outcomes (e.g., why have some states chosen to cooperate with the implementation of the Affordable Care Act, while others have not?). Another examines the political consequences of policy enactments and policy design choices (e.g., how has ACA implementation affected political engagement and participation? How does policy design shape the way the public thinks about that policy and the people who benefit from it?). Recently, he has also begun projects on the role of self-interest in attitudes about social policies like Medicare and student debt relief and on the potential of research on health outcomes to influence the policy process in other areas, like economic policy.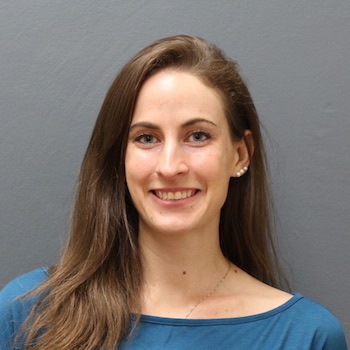 Erin Holmes
MU History Postdoctoral Fellow, emholmes@missouri.edu
Erin Holmes holds a B.A. in History from the College of William and Mary, a Certificate in Early American History and Museum Studies from the National Institute of American History and Democracy, a Ph.D. in History from the University of South Carolina, and a Certificate in Historical Archaeology and Cultural Resource Management from the USC Department of Anthropology. Her manuscript project, The House that Slavery Built: Social and Material Transformation in the British Atlantic World, 1670-1831, explores how the built environment—buildings, landscapes, objects, and the spaces in between—shaped the experience of slavery within the plantation house, transforming colonial identity to create the conditions that made the American Revolution possible. Her research has been funded by the Colonial Williamsburg Foundation and the Fred W. Smith National Library for the Study of George Washington at Mount Vernon, among others, and from 2017-2019, she was an Andrew W. Mellon Foundation Postdoctoral Curatorial Fellow at the American Philosophical Society.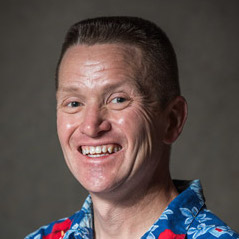 Bill Horner
Bill Horner is Director of Undergraduate Studies and Teaching Professor in the Department of Political Science. He studied Radio, Television, and Film as an undergraduate at Northwestern University before completing graduate degrees in Political Science at Arizona State University (M.A.) and the University of Texas at Austin (Ph.D.). He is the author of Showdown in the Show-Me State (2005) and Ohio's Kingmaker: Mark Hanna, Man and Myth (2010), and Saturday Night Live and the 1976 Presidential Election (2018), with MU Chair of Theatre Heather Carver. In addition, he is the co-author, with MU Professor of Political Science James Endersby, of Lloyd Gaines and the Fight to End Segregation, the first book published on the Kinder Institute's Studies in Constitutional Democracy series with University of Missouri Press. Since arriving at the University of Missouri, Professor Horner has twice been awarded the Purple Chalk Award for Excellence in Undergraduate Education and has also received the prestigious William T. Kemper Fellowship for Teaching Excellence and the Chancellor's Excellence Award for Lifetime Achievement in Advising for his work with Pi Sigma Alpha, the Political Science Department's honors organization.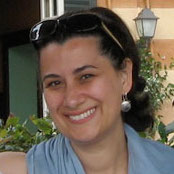 Ilyana Karthas
Ilyana Karthas is an Associate Professor of History at University of Missouri and an affiliate faculty member in the Women's and Gender Studies Department, where she served as the first Scholar's Chair in 2010-11. She received her Ph.D. and M.A. in History from Brown University, as well as an M.A. in Women's Studies and History from Oxford University, and she taught for three years in the History Department and Women's Studies Program at McGill University before coming to MU in 2007. Her research area is 19th and early 20th-century French intellectual, cultural, and gender history, with an emphasis on national identity formation, modern aesthetics, gender ideology, and the politics of the body. Prof. Karthas' book, When Ballet Became French: Modern Ballet and the Cultural Politics of France (McGill-Queen's University Press, 2015), is the first book-length study to address how and why ballet revived in early 20th-century France after a long period of decline, and her current book project, Authority of the Mind: Women Critics, the Shaping of the Performing Arts, and the Politics of Culture in early 20th Century France, investigates women's roles as "authorities on culture" in France. She regularly teaches courses on topics including the intellectual and cultural history of Europe, the Enlightenment, the French Revolution, and the history/politics of the body and sexuality, and she was awarded the campus-wide Maxine Christopher Shutz Award for Distinguished Teaching in 2013.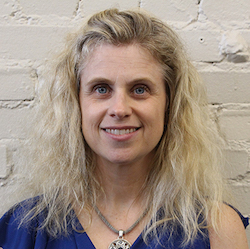 Lael Keiser
Lael Keiser is a Professor and Chair in the University of Missouri Department of Political Science and Director of MU's Truman School of Public Affairs. She completed her M.A. and Ph.D. in Political Science at the University of Wisconsin-Milwaukee.  Her research interests fall at the intersection of political science, public administration, and public policy, with particular points of focus on how the representation of minorities and women within public organizations affects government legitimacy and policy outcomes, as well as on the role of the bureaucracy in creating public policy within the constraints of constitutional democracy. Professor Keiser regularly teaches courses on the policy-making process, bureaucracy, and administrative politics, and she is currently working on a book project that examines the role of professional associations representing street-level bureaucrats in improving the implementation of public policy and the responsiveness of the bureaucracy to elected officials and federal executives.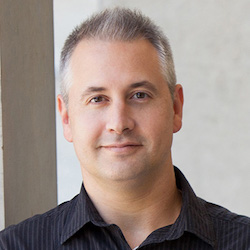 Brian Kisida
Brian Kisida is an Assistant Professor in the Truman School of Public Affairs at the University of Missouri who focuses on education policy, experimental design, and causal inference. The dominant theme of his research focuses on identifying effective educational options and experiences for at-risk students that can close achievement gaps, experience gaps, and attainment gaps. His research has examined the broad educational benefits of school partnerships with cultural institutions and community arts organizations, teacher diversity, school integration, and urban school choice. His academic publications include articles in the Journal of Policy Analysis and Management, Sociology of Education, Educational Researcher, Educational Evaluation and Policy Analysis, Journal of Research on Educational Effectiveness, Economics of Education Review, and Policy Studies Journal. He has also co-authored three congressionally mandated experimental evaluation reports for the U.S. Department of Education's Institute of Education Sciences. His work has been cited in congressional testimony before the U.S. House and Senate, and it has appeared in numerous media outlets, including The New York Times, USA Today, The Washington Post, The Wall Street Journal, and CNN.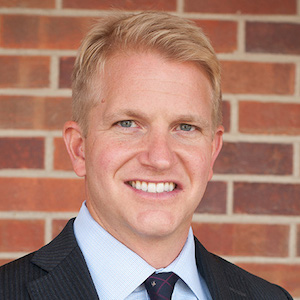 Thom Lambert
Thom Lambert received his J.D. from the University of Chicago and currently serves as Professor and Wall Chair in Corporate Law and Governance at the University of Missouri School of Law. His scholarship focuses on antitrust, corporate, and regulatory matters, and he is the co-author of Antitrust Law: Interpretation and Implementation (5th ed., Foundation Press, 2013) and the author or co-author of over 20 scholarly articles, which have appeared in journals and publications including, Antitrust Bulletin, the Boston College Law Review, the Minnesota Law Review, the Texas Law Review, and the Yale Journal on Regulation. He also blogs regularly at "Truth on the Market," a site focused on academic commentary on antitrust, business, and economic legal issues. He is a past recipient of the Law School's Blackwell Sanders Peper Martin Distinguished Faculty Achievement Award for teaching excellence; the MU-wide Gold Chalk Award for Excellence in Teaching at the graduate level; and the 2007 and 2011 Shook Hardy & Bacon Excellence in Research Awards for best law faculty scholarship. Prior to joining the faculty at the Law School, he practiced law in the Chicago office of Sidley Austin; served as a John M. Olin Fellow at Northwestern University School of Law and the Center for the Study of American Business; and clerked for Judge Jerry E. Smith of the U.S. Court of Appeals for the Fifth Circuit.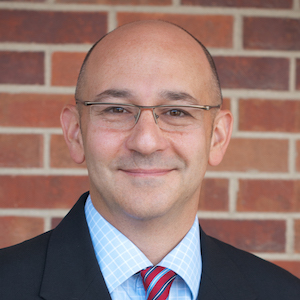 Paul Litton
Paul Litton is the Associate Dean for Research and Faculty Development and the R.B. Price Professor of Law at MU's School of Law. Before joining the faculty in 2006, he earned a J.D. and Ph.D. in Philosophy from the University of Pennsylvania and spent two years as a postdoctoral fellow in the Department of Clinical Bioethics within the National Institutes of Health. Dean Litton also served two years as a law clerk to Chief Justice Deborah T. Poritz of the New Jersey Supreme Court, serving a second term as the court's death penalty law clerk. While at Mizzou, he has co-chaired the Missouri Death Penalty Assessment Team, assembled by the American Bar Association to study and make recommendations regarding the laws and practices of Missouri's capital system. Dean Litton publishes scholarship relating to criminal law, bioethics, and their intersection, and he teaches Criminal Law, Criminal Procedure, Death Penalty Law, Bioethics, and Jurisprudence.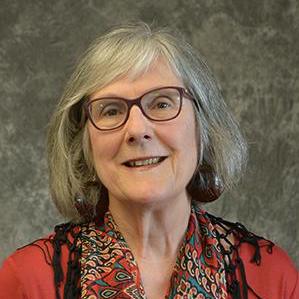 Adriana Méndez Rodenas
Adriana Méndez Rodenas is Professor of Caribbean and Latin American Literatures in the School of Languages, Literatures, and Cultures. Trained in Romance Studies at Cornell University (Ph.D) and Duke University (M.A.), she was professor of Spanish and Comparative Literature at the University of Iowa and came to the University of Missouri to direct the Afro-Romance Institute (2017-2021). Professor Méndez Rodenas' areas of research are transatlantic studies, Caribbean literature, and travel writing. Her books explore the connection between gender and nineteenth-century Spanish American history. Gender and Nationalism in Colonial Cuba: The Travels of Santa Cruz y Montalvo, Condesa de Merlin (1998) retrieves a pivotal figure in Cuban letters, followed by critical editions of Merlin's Les esclaves dans les colonies espagnoles (2005) and Viaje a la Habana (2009). Transatlantic Travels to Nineteenth Century Latin America: European Women Pilgrims (2014) traces the rise of Spanish American nationalism as documented in women's travels. Currently she is engaged in Transatlantic Sketches: Fredrika Bremer's American Journey (1851-1853) and the Iconography of the Plantation, a book on a pioneering Swedish novelist and early feminist whose travels to the U.S. and Cuba during the ante-bellum era show a comparative view of plantation society. Her research has been supported by the National Endowment for the Humanities, the Huntington Library, the Newberry Library, the Notre Dame Center for Advanced Studies, and the Cuban Research Institute at Florida International University.
She serves on the editorial board of Karib-Nordic Journal for Caribbean Studies and Instituto Internacional de Literatura Iberoamericana (IILI).
Email: mendezah@missouri.edu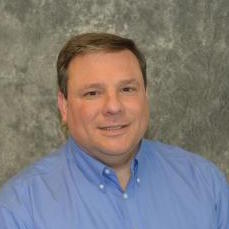 Jeffrey Milyo
Jeffrey Milyo is Professor of Economics at the University of Missouri and senior fellow at the Cato Institute in Washington, DC. He earned a Ph.D. in Economics from Stanford University and served on the faculty of Tufts University and the University of Chicago before coming to MU in 2004. Professor Milyo teaches courses in political economics, law and economics, health economics, and the economics of discrimination. Professor Milyo's research interests include American politics and public policy evaluation, and his recent work investigates the efficacy of campaign finance reforms, the effects of voter ID laws, disparities in policing and sentencing, and the causes and consequences of political corruption.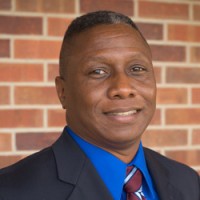 S. David Mitchell
Professor S. David Mitchell is a member of the University of Missouri School of Law faculty. He teaches Torts, Advanced Torts, Criminal Justice Administrations, Collateral Consequences of Sentencing, and Law & Society, and his research is on the collateral consequences of sentencing and ex-offender reentry. He earned his J.D. and Ph.D. (Sociology) from the University of Pennsylvania, and before joining the faculty at University of Missouri, he worked as a Scholar in Residence in the Sociology Department at the University of Colorado at Boulder. He has served as a law clerk to the Honorable Andre M. Davis (D. Md.) and is currently a member of the Missouri Advisory Committee to the U.S. Commission on Civil Rights. He is also an Affiliate of the Black Studies and Sociology Departments.  Recently, he has served as the Chair of Diversity, Equity and Inclusion Task Force and the Diversity, Equity and Inclusion Advisory Council.  In 2015, he was a recipient of the MU President's Award for Community Engagement.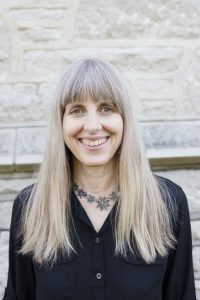 Catherine Rymph
Affiliated Faculty

,

Advisory Board

,
Dean, University of Missouri Honors College
Before accepting the position as Dean of the Honors College,Dr. Catherine Rymph served as both the chair of the History Department and the interim chair of the Religious Studies Department. A dedicated and celebrated teacher, Dr. Rymph has taught and lectured in the Honors College and directed many honors theses since her arrival on MU's campus in 2000. In 2018, she was awarded the Gold Chalk Award for Excellence in Graduate Teaching.
Dr. Rymph is the author of two books: Raising Government Children: A History of Foster Care and the American Welfare State (2017) and Republican Women: Feminism and Conservatism from Suffrage to the Rise of the New Right (2006). Her research and teaching interests concern women and American politics, public policy, and child welfare, and she is an affiliate of both WGST and the Kinder Institute. Before coming to MU, Catherine Rymph previously taught at the University of Iowa and as Fulbright Lecturer at the University of Greifswald in Germany.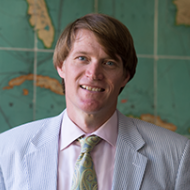 Robert Smale
Robert L. Smale is Associate Professor and Chair of History at MU. After earning B.A. degrees in History and Spanish at the University of Nevada-Las Vegas, he went on to complete his M.A. and Ph.D. in History at the University of Texas at Austin, where he specialized in the study of Latin America. His research focuses on the political and social history of South America's Andean nations. He is the author of "I Sweat the Flavor of Tin": Labor Activism in Early Twentieth-Century Bolivia (2010). He regularly teaches courses on the history of constitutional democracy in Latin America and the region's revolutionary traditions.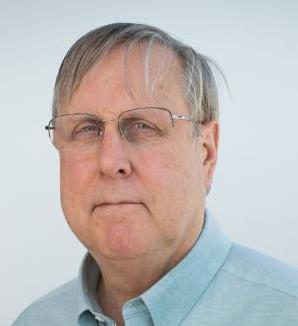 Peverill Squire
Peverill Squire is Professor of Political Science and holds the Hicks and Martha Griffiths Chair in American Political Institutions. He received his A.B., M.A., and Ph.D. degrees from the University of California-Berkeley. In recent years he has authored The Rise of the Representative: Lawmakers and Constituents in Colonial America (2017) and The Evolution of American Legislatures: Colonies, Territories and States, 1619-2009 (2012); co-authored Why States Matter (second edition, 2017); State Legislatures Today: Politics under the Domes (second edition, 2015); 101 Chambers: Congress, State Legislatures, and the Future of Legislative Studies (2005); and Who Runs for the Legislature? (2001); and co-edited Legislatures: Comparative Perspectives on Representative Assemblies (2002). Professor Squire's research centers on American politics with an emphasis on legislatures, and for many years, he served as the senior editor of Legislative Studies Quarterly. He regularly teaches undergraduate courses on American state government and American legislatures and graduate courses on legislative institutions, the evolution of American legislatures, and American state politics.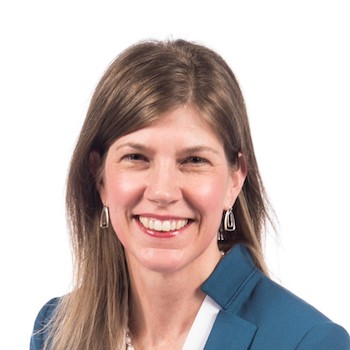 Mary Stegmaier
Mary Stegmaier is an Associate Professor in the Truman School of Public Affairs and the Vice Provost for International Programs at the University of Missouri. Her research concentrates on elections and voting behavior in the U.S. and Europe, and has been published in a variety of political science journals including the British Journal of Political Science, East European Politics & Societies, Electoral Studies, Political Behavior, Politics & Policy, Public Choice, and the Annual Review of Political Science. She serves on several journal editorial boards, including the International Journal of Forecasting, Political Science Research and Methods, Electoral Studies, the Journal of Elections, Public Opinion and Parties, and Politics & Policy. In addition to publishing in peer-reviewed journals, her work has also appeared in the Washington Post, the Brookings Institution Blog, the Democratic Audit, and the London School of Economics Blogs.  Dr. Stegmaier has also served as an international election observer with the Organization for Security and Cooperation in Europe (OSCE) in Albania, Macedonia, Belarus, and Kyrgyzstan.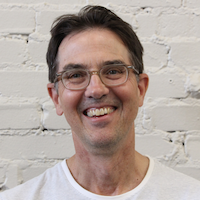 Dennis Trout
Dennis Trout is Professor of Classical Studies at the University of Missouri. Before coming to MU in 2000, he was Associate Professor of Classics at Tufts University. He received his Ph.D. in Ancient History from Duke University in 1989. His research focuses on the period of Late Antiquity and engages material and visual evidence as well as literary sources. He has been President of the North American Patristics Society and is the recipient of fellowships from the National Endowment for the Humanities and the Loeb Classical Library Foundation. He is the author of Paulinus of Nola: Life, Letters, and Poems (University of California Press, 1999) and Damasus of Rome: The Epigraphic Poetry (Oxford University Press, 2015). He is also interested in ancient political thought and practice, and he teaches a course on Political Thought in Classical and Christian Antiquity for the Kinder Institute's Minor and Certificate in American Constitutional Democracy.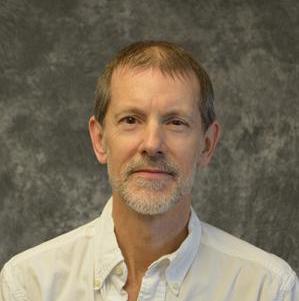 Peter Vallentyne
Peter Vallentyne is Florence G. Kline Professor of Philosophy at the University of Missouri. He writes on issues of liberty and equality in the theory of justice (and left-libertarianism in particular) and, more recently on enforcement rights (rights to protect primary rights). He was associate editor of Politics, Philosophy, and Economics and of Ethics; he was co-editor of Economics and Philosophy; and he is currently associate editor of the Journal of the American Philosophical Association and of Social Choice and Welfare. He edited Equality and Justice (2003, 6 volumes) and Contractarianism and Rational Choice: Essays on David Gauthier's Morals by Agreement (1991), and he co-edited, with Hillel Steiner, The Origins of Left Libertarianism: An Anthology of Historical Writings and Left Libertarianism and Its Critics: The Contemporary Debate (2000). He has held an American Council of Learned Societies fellowship and directed a National Endowments for the Humanities project on ethics across the curriculum. He can be contacted at Vallentynep@missouri.edu.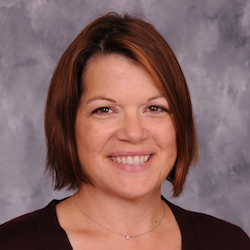 Christina E. Wells
Christina E. Wells is the Enoch H. Crowder Professor of Law at the University of Missouri School of Law. Professor Wells received her BA cum laude from the University of Kansas and her JD cum laude from the University of Chicago School of Law, where she was Comment Editor of the Law Review. After graduating from law school, Professor Wells worked in private practice at Skadden, Arps, Slate, Meagher & Flom in Chicago and Heller, Ehrman, White & McAullife in Los Angeles before joining the University of Missouri faculty in 1993. Professor Wells teaches Freedom of Speech, Administrative Law, Remedies, and Lawyering at MU, and she has served as a visiting professor and Fulbright Scholar in the Czech Republic at Masaryk and Palacky Universities and a visiting professor at the University of Illinois College of Law. She is a recipient of the Husch Blackwell Sanders Distinguished Faculty Award for excellence in teaching and the Shook, Hardy & Bacon LLP Excellence in Research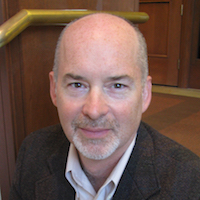 John Wigger
John Wigger is a Professor in the MU Department of History. He earned a B.S. in Petroleum Engineering from West Virginia University and an M.A. and Ph.D. in History from the University of Notre Dame, where he studied cultural-religious history in the United States. He has broad interests in the interconnections between Christianity and democracy in American history and serves as President of the Conference on Faith and History. Professor Wigger's publications include Taking Heaven by Storm: Methodism and the Rise of Popular Christianity in America, 1770-1820 (1998), Methodism and the Shaping of American Culture, co-edited with Nathan Hatch (2001), American Saint: Francis Asbury and the Methodists (2009), and most recently, PTL: The Rise and Fall of Jim and Tammy Faye Bakker's Evangelical Empire, published by Oxford University Press in August 2017. He regularly teaches courses on the social and cultural history of the United States.