More than anything, the Kinder Institute is a vibrant, diverse community of scholars who share not only an academic interest in rigorously unpacking the complex history of constitutional democracy in the U.S. and around the globe but also a commitment to collective inquiry. Both in the classroom and beyond it, our undergraduates, graduate students, and faculty learn both alongside and from one another, and they do so with the kind of civility and interdisciplinary curiosity that is essential to generating innovative scholarship and engaging in productive discourse.
You can contact the Kinder Institute front desk with questions at, (573) 882-3330. For questions specifically regarding undergraduate programs, contact Dr. Thomas Kane, Director of Undergraduate Studies, at KaneTC@missouri.edu.
Use the tabs below to meet the people who make up the Kinder Institute.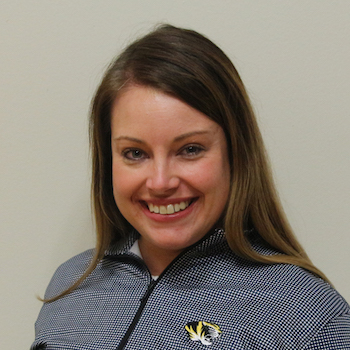 Brittony Hein
Sr. Academic Advisor (Constitutional Democracy & History), corneillierb@missouri.edu
Born and raised in Keystone, Colorado, Brittony (Corneillier) Hein has a Bachelor of Arts in International Studies with an emphasis in Peace Studies, as well as a Graduate Certificate in Public Health from Mizzou. She is currently finishing up her Master's of Education from Stephens College in Counseling. Prior to becoming the Senior Academic Advisor for Constitutional Democracy and History, she was with the Division of Biological Sciences as an Academic Advisor for five years, and prior to advising, she spent two years in the office of admissions. Brittony has been awarded the College of Arts and Science Academic Advisor of the Year (2021), Excellence in Advising Outstanding Advising Winner (2021), and the Blue Chalk Teaching Award (Fall 2017). In addition to her role as an Academic Advisor, she serves on a variety of committees throughout the College of Arts and Science and the university.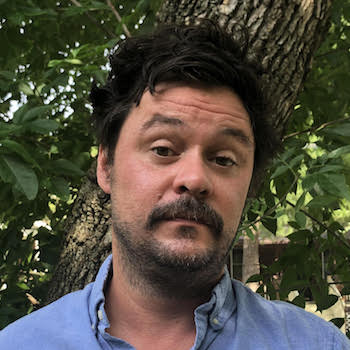 Thomas Kane
Kinder Institute Director of Undergraduate Studies, kanetc@missouri.edu
Raised in Nashville, Tennessee, Thomas Kane earned a B.A. in English from Yale University, an M.F.A. in creative writing from the University of Pittsburgh and a Ph.D. in English from the University of Missouri, where he wrote a critical dissertation on representations of democratic order in the American long poem and a creative dissertation on fractured modes of communication in the digital age. His current research examines echoes of Walt Whitman in 20th-century American poetry, with particular attention to questions of land and agency. While at the University of Pittsburgh, he edited and co-translated Tomaz Salamun's 2009 collection of poems There's the Hand and There's the Arid Chair (Counterpath Press). Thomas served as Assistant Coordinator of Scholarly Programs during the Kinder Institute's first year before taking on his current responsibilities.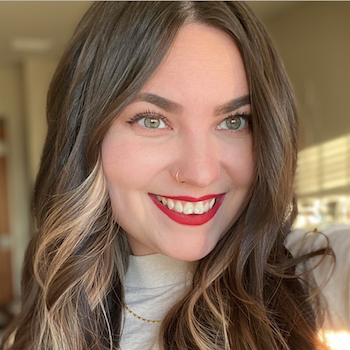 Jordan Pellerito
Program and Multimedia Marketing Coordinator, pelleritoj@missouri.edu
Jordan Pellerito holds B.A.s in History and Political Science, an M.A. in History, and Ph.D. candidacy in History from the University of Missouri. In addition to programming and marketing, she is the instructor-of-record for the Kinder Institute Democracy Lab course and the Kinder Scholars D.C. Summer Program. Jordan is currently writing a dissertation on public history in the antebellum United States and completing a certificate in Digital Public Humanities from George Mason University. Her research interests include: popular representations of history, the intersection of social media and history, space/place, and museum theory.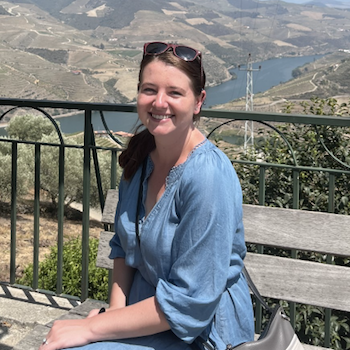 Caroline Spalding
Kinder Institute Program Coordinator, cspalding@missouri.edu
Caroline Spalding received Bachelor of Arts degrees in Political Science and History from Mizzou in 2016 and her J.D. and Master's in Public Administration from MU Law and the Truman School of Public affairs, respectively, in 2020.  While in law school, she spent a summer abroad working for the Human Rights Commission in Cape Town, South Africa, conducted research on rehabilitation and intervention programs at the Center for Criminal and Juvenile Justice Priorities at Mizzou, and was also extensively involved in the American Constitution Society and the Equal Justice Law Association. Caroline has been involved with the Kinder Institute for some time: as part of the inaugural class of the Society of Fellows; as Senior Editor for Vol. 2 of the Journal on Constitutional Democracy and Deputy Editor for Vol. 5 of the Journal; and from 2017 as a staff member. Caroline is the Institute's fiscal officer and MA Academic Advisor, and organizes study abroad programs.