More than anything, the Kinder Institute is a vibrant, diverse community of scholars who share not only an academic interest in rigorously unpacking the complex history of constitutional democracy in the U.S. and around the globe but also a commitment to collective inquiry. Both in the classroom and beyond it, our undergraduates, graduate students, and faculty learn both alongside and from one another, and they do so with the kind of civility and interdisciplinary curiosity that is essential to generating innovative scholarship and engaging in productive discourse.
You can contact the Kinder Institute front desk with questions at, (573) 882-3330. For questions specifically regarding undergraduate programs, contact Dr. Thomas Kane, Director of Undergraduate Studies, at KaneTC@missouri.edu.
Use the tabs below to meet the people who make up the Kinder Institute.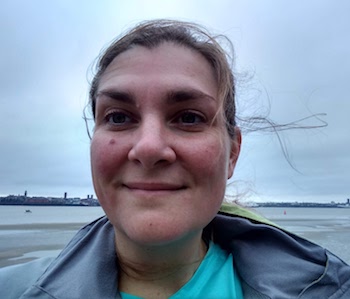 Christa Dierksheide
Christa Dierksheide is Brockman Foundation Jefferson Scholars Foundation Professor and Associate Professor of History at the University of Virginia. She is the author of Amelioration and Empire: Progress and Slavery in the Plantation Americas, 1770-1840 (Virginia, 2014) and a forthcoming global history of Jefferson's family members on both sides of the color line, ca. 1820-1880 (Yale). Formerly Historian at the Robert H. Smith International Center for Jefferson Studies at Monticello, she has curated several exhibitions and written and lectured about the early United States for a wide variety of scholarly and public audiences. Her next book project, co-authored with Nicholas Guyatt, is Jefferson's Wolf: The Struggle to End Slavery in the Founding Era (Harvard). She will join the Kinder Institute during AY 2023-24 as a Distinguished Visiting Research Fellow.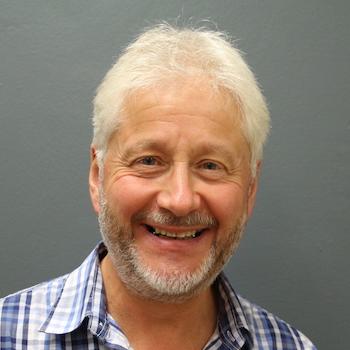 Lawrence Goldman
Kinder Institute Senior Fellow, lawrence.goldman@spc.ox.ac.uk
Lawrence Goldman was born in London and graduated in History from the University of Cambridge (Jesus College). He studied American History at Yale as a Harkness Fellow and returned to Britain to do his doctoral work at Cambridge's Trinity College, focusing on the history of social science in the Victorian period. He spent 29 years as a university lecturer at the University of Oxford where he was Fellow and Tutor in History at St. Peter's College and where he taught modern British and American History. He was then Director of the Institute of Historical Research in the University of London. From 2004-2014 he was the Editor of the Oxford Dictionary of National Biography, a compendium of the most significant figures throughout British history and the longest work in the history of the English language, and he has authored books on Victorian social science, the history of workers' education in Britain, and the life of political thinker and historian R.H. Tawney, among other topics. He most recently edited, Welfare and Social Policy in Britain Since 1870: Essays in Honour of Jose Harris. He is a Senior Research Fellow of St. Peter's College and joins the Kinder Institute as a Senior Fellow in the new M.A. program in Atlantic History and Politics.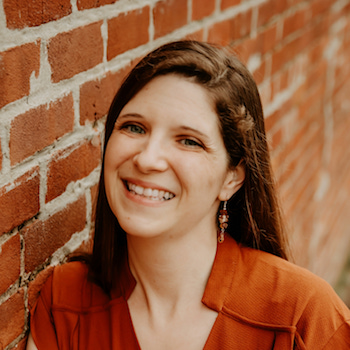 Lily Santoro
Dr. Lily Santoro is an Associate Professor of Historic Preservation and History at Southeast Missouri State University, where she teaches courses in early American History and Public History. Dr. Santoro earned her Ph.D. and M.A. in American History from the University of Delaware and completed her B.A. in History at the University of Southern California. She holds certificates in Museum Studies from the University of Delaware and Digital Archives and Records Management from San Jose State University.
Dr. Santoro's current research explores the discourse of popularized science in mid-nineteenth century African American newspapers. Focusing on discussions of topics such as polygenism and comparative anatomy, this study attempts to expand our understanding of the conversations the Black community had among themselves about scientific racism and citizenship as the politics of race shifted between the 1820s and 1870s. Her previous publications focused on the popularization of science in early national Philadelphia and ideas of national identity in popular print culture such as almanacs and periodicals in the late eighteenth-century Anglophone Atlantic.
Dr. Santoro is also an active public historian with experience as a project archivist, collections assistant, and exhibit curator. In partnership with the Bollinger Center for Regional History, she is spearheading the Southeast Missouri History Gateway project, a digital history project that provides training, consultation, and digital platform to under-resourced cultural heritage institutions to digitize archival collections for public access. She joins the Kinder Institute during AY 2023-24 as a Distinguished Visiting Research Fellow.