More than anything, the Kinder Institute is a vibrant, diverse community of scholars who share not only an academic interest in rigorously unpacking the complex history of constitutional democracy in the U.S. and around the globe but also a commitment to collective inquiry. Both in the classroom and beyond it, our undergraduates, graduate students, and faculty learn both alongside and from one another, and they do so with the kind of civility and interdisciplinary curiosity that is essential to generating innovative scholarship and engaging in productive discourse.
You can contact the Kinder Institute front desk with questions at, (573) 882-3330. For questions specifically regarding undergraduate programs, contact Dr. Thomas Kane, Director of Undergraduate Studies, at KaneTC@missouri.edu.
Use the tabs below to meet the people who make up the Kinder Institute.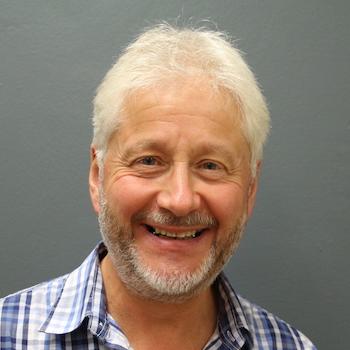 Lawrence Goldman
Kinder Institute Senior Fellow, lawrence.goldman@spc.ox.ac.uk
Lawrence Goldman was born in London and graduated in History from the University of Cambridge (Jesus College). He studied American History at Yale as a Harkness Fellow and returned to Britain to do his doctoral work at Cambridge's Trinity College, focusing on the history of social science in the Victorian period. He spent 29 years as a university lecturer at the University of Oxford where he was Fellow and Tutor in History at St. Peter's College and where he taught modern British and American History. He was then Director of the Institute of Historical Research in the University of London. From 2004-2014 he was the Editor of the Oxford Dictionary of National Biography, a compendium of the most significant figures throughout British history and the longest work in the history of the English language, and he has authored books on Victorian social science, the history of workers' education in Britain, and the life of political thinker and historian R.H. Tawney, among other topics. He most recently edited, Welfare and Social Policy in Britain Since 1870: Essays in Honour of Jose Harris. He is a Senior Research Fellow of St. Peter's College and joins the Kinder Institute as a Senior Fellow in the new M.A. program in Atlantic History and Politics.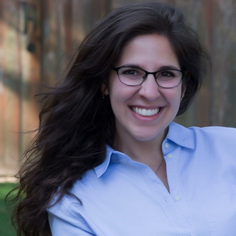 Sarah Beth V. Kitch
Kinder Institute Senior Fellow, kitchsb@missouri.edu
"The most urgent task faced by American education," writes Abraham Joshua Heschel, "is to destroy the myth that accumulation of wealth and the achievement of comfort are the chief vocations of man. Charity, being personally involved in relieving the suffering of man, is as important to education as the acquisition of technical skills." I create conversations that move persons to thoughtful action. I trained in political theory, with attention to ethics and political theology, at Louisiana State University (PhD Political Science, 2014). My work centers on cultivating ethical sensitivity to inform thoughtful action in democracy. In recent years, I received the Truman School Faculty Teaching Award, as well as the Kappa Alpha Theta Sorority Faculty Member of the Year Award, both of which were student-selected. I've published in the American Journal of Political Science and the Journal of Church and State. Before returning to the Gulf Coast, I was an Assistant Professor in Constitutional Democracy at the Kinder Institute and Assistant Professor of Public Affairs at the University of Missouri's Truman School. And before that, I was an Instructor of Political Science at Louisiana State University, the 2016-2017 Thomas W. Smith Postdoctoral Research Associate at Princeton University, and a Visiting Assistant Professor of Political Science at Northern Illinois University.